The Real Reason The Queen Has An Official Royal Shoe-Wearer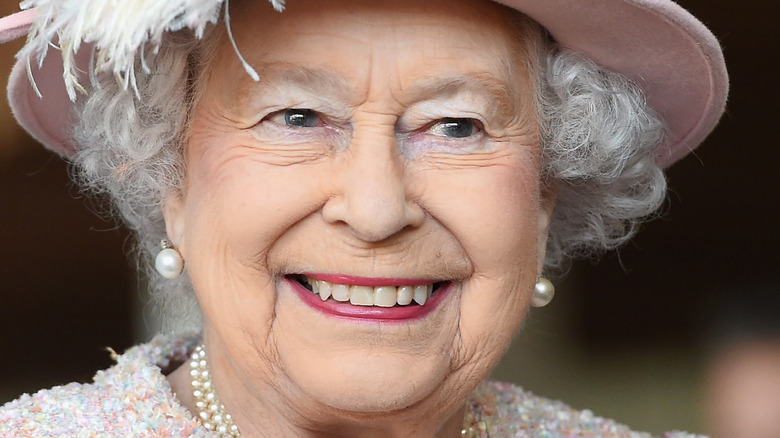 Stuart C. Wilson/Getty Images
It's no secret that Queen Elizabeth II lives a busy life, and since the royal family has had its fair share of ups and downs over the last couple years, it's truly a wonder that the queen has time to worry about anything other than her royal duties and the drama that comes along with them.
After all, Elizabeth and the rest of the royal family are still dealing with the fallout that came from Prince Harry and Meghan Markle's explosive interview with legendary talk show host Oprah Winfrey in March, Meghan and Harry's exit from the royal a family just a year prior to the Oprah tell-all, and of course, the death of Prince Philip in April (via People).
And while longtime friend and former Beatles frontman, Paul McCartney, recently called Queen Elizabeth II "down to Earth" in the CBS News special, "The Queen Carries On: A Gayle King Special," there are still a lot of things the queen has someone do for her that us normal folk have to do on our own. 
Queen Elizabeth's official royal shoe-wearer speaks out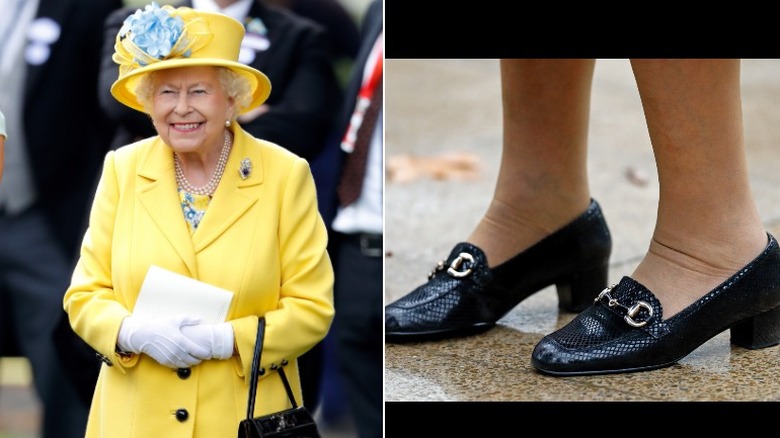 Max Mumby/indigo, Max Mumby/indigo/Getty Images
Queen Elizabeth's official royal shoe-wearer, Angela Kelly, who also serves as the queen's official dresser, and has worked for her for over 25 years, is the lucky staff member who gets to break in Her Majesty's shoes. In her book, "The Other Side of the Coin: The Queen, The Dresser and The Wardrobe," which honestly sounds like a prequel in "The Chronicles of Narnia" series, Kelly explained the real reason why she is tasked with making sure the queen's shoes are as comfortable as slippers before she even sets foot in them.
"As has been reported a lot in the press, a flunky wears in Her Majesty's shoes to ensure that they are comfortable and that she is always good to go. And yes, I am that flunky," Kelly wrote (via Marie Claire), adding, "The Queen has very little time to herself and not time to wear in her own shoes, and as we share the same shoe size it makes the most sense this way."