Who Is Bear Grylls?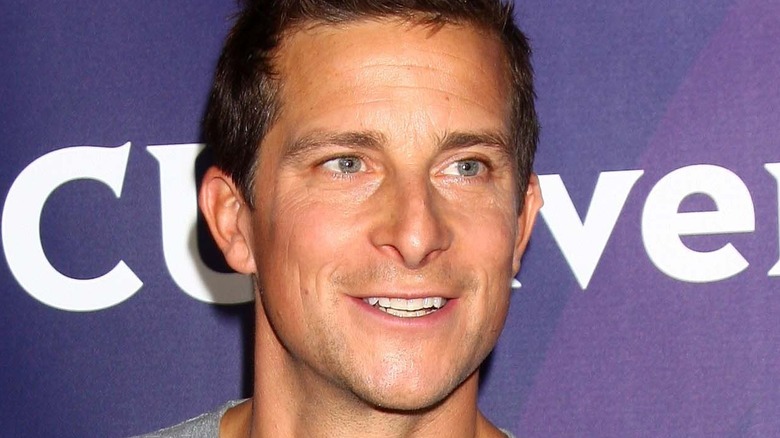 Shutterstock
Bear Grylls and adventurous are basically synonymous at this point. The survival expert — who has a stunning net worth — has been showing celebrities and the world what it's like to exist in the rough terrains of the earth for years, so it doesn't come as a huge shock that he's been curious since childhood. As a kid, Grylls was consistently eager to discover new places and experiences,  per the his website. 
Grylls is now one of the world's most famous adventure junkies and survival experts, and has hosted a number of related television shows, from "Man vs. Wild," which ran from 2006 until 2020, to his current show "Running Wild with Bear Grylls." As per his website bio, Grylls trained in martial arts during his childhood, followed by a stint in the British Special Forces, as part of the 21 SAS Regiment. It was during his time serving that Grylls picked up the majority of his survival skills, and gained an interest in the process of surviving in the wilderness, against all odds.
After a traumatic parachuting accident which left Grylls with a badly broken back, he went on to tackle climbing Mount Everest. His television career was born following this, when he began to star in the Discovery Channel's Emmy Award-nominated show, "Man vs. Wild." 
What is Bear Grylls' show all about?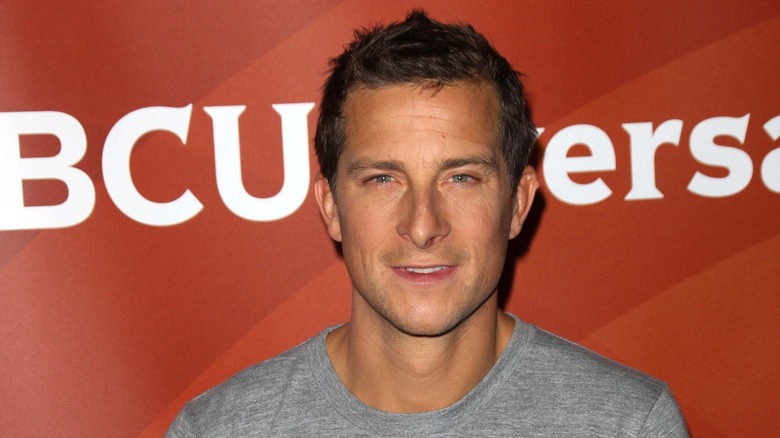 Shutterstock
As per Metro, Bear Grylls — the 46-year-old wilderness survival expert — pushes the celebrities on his show, "Running Wild with Bear Grylls," to the extreme. The hit show has featured an array of celebrities, from Kate Winslet and Courteney Cox to President Barack Obama. According to The Sun, Grylls shared that he wasn't always as in shape as he is now, and grew up as a "scrawny kid" who was not naturally fit. He explained, "I am not one of these people who is naturally fit, naturally super-positive. I never have been. I know I need motivation and encouragement."
As per Forbes, the current season of "Running Wild with Bear Grylls" as of publication airs on National Geographic at 9 p.m. EST. Each week, the adventure junkie is joined by a different celebrity, who partners with him to conquer their fears while taking an extreme adventure. Forbes noted that during the season, Grylls will be joined by the likes of Terry Crews, Rainn Wilson, Danny Trejo, Danica Patrick, Anthony Mackie, Keegan-Michael Key, and Bobby Bones with his fiancée Caitlin Parker.
When asked by Forbes what the main message of the show was, Grylls said, "I think that my main message is to show people that they can truly do anything and to never give up."