Bear Grylls' Stunning Net Worth Revealed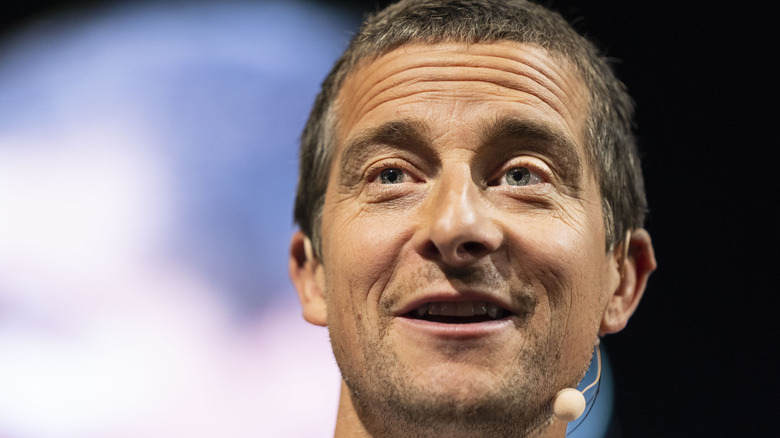 David Levenson/Getty Images
Bear Grylls is an adventurer who has climbed Mount Everest and set a Guinness world record for the longest continuous indoor freefall. His love for the outdoors started at a young age, when he would climb, sail, and skydive. He went on to serve in the British Army reserves, where he was trained in unarmed combat, desert warfare, explosives, parachuting, survival, and beyond.
Grylls is also known best for television shows such as "Bear Grylls Wild Weekends," "Bear Grylls: Mission Service," "Bear Grylls: Survival School," "The Island with Bear Grylls," and "Man vs. Wild."  "Running Wild With Bear Grylls" – which features celebrities being pushed past their comfort zones - will premiere its sixth Season on May 21.
If all his other talents weren't enough, the nature man is also an author, having written books on his exciting journeys, children's books on adventure, and even some thriller novels, (via Celebrity Net Worth). Based on all of his many recorded accomplishments, what exactly is this star's net worth? Well, that answer may surprise you. 
Bear and his family live on their own island
Bear Grylls goes on adventures, has his own TV shows, and writes books, and he is also married with kids. He tied the knot with Shara Cannings Knight in 2000, (via Celebrity Net Worth), and they share three children: Marmaduke, Huckleberry, and Jocelyne.
Since Grylls is known for loving the outdoors, this family actually lives on a private island! Saint Tudwal's Island West is by the coast of the Llyn Peninsula in Abersoch, North Wales, it is 2,000-feet long and 650-feet wide, and it is home to wildlife like seals, dolphins, otters, and porpoises. Additionally, the family's house is made of limestone that is two-feet thick, helping to keep it cool in summer and warm in winter, as reported by Radio Times.
Per an interview with Vanity Fair, Grylls shared, "Our small, private island hideaway is 20 acres and five miles offshore with no mains, electricity, or running water. It has a little lighthouse beside our house and is surrounded by amazing sea cliffs, seals, and dolphins. It is my favorite place on the planet!"
After purchasing a unique home and seen success on television and beyond, Grylls has secured a net worth of $25 million, which is sure to grow with the popularities of his many ventures.