The Staggering Amount Bill Gates Has Transferred To Melinda Since Their Divorce Announcement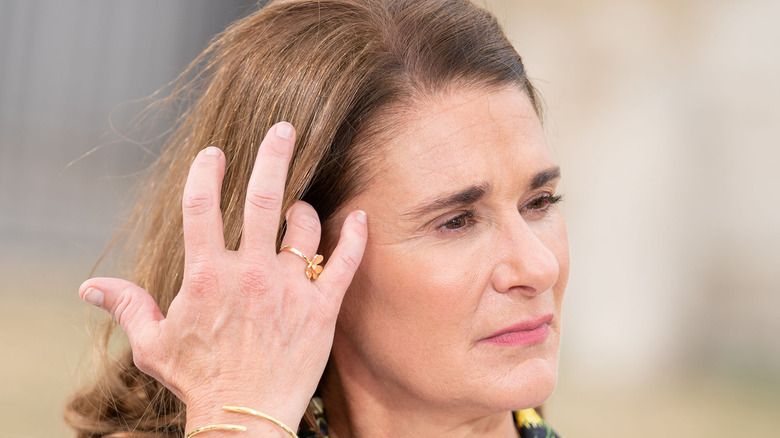 Bloomberg/Getty Images
On May 3, 2021, Melinda Gates filed for a divorce from her estranged husband, Microsoft co-founder Bill Gates (via Insider). In the divorce filing, she wrote, "This marriage is irretrievably broken," and noted that the couple did not have a prenuptial agreement. Melinda also asked for their property and debts to be split according to a separation contract they already had prepared. Their divorce documents also revealed that the (soon to be ex) couple would like a trial date of April 4, 2022 (via Insider). However, it's becoming increasingly clear that they will most likely settle outside of court.
Since announcing their impending divorce on Twitter, Bill and Melinda have already begun making financial arrangements. Bill is currently the fourth richest person in the world and has an estimated net worth of $124 billion dollars (via Town & Country Magazine). According to Forbes, on May 3, 2021, Bill began transferring stocks to Melinda and has continued to do so over the past two weeks.
Melinda Gates has entered the billionaire's club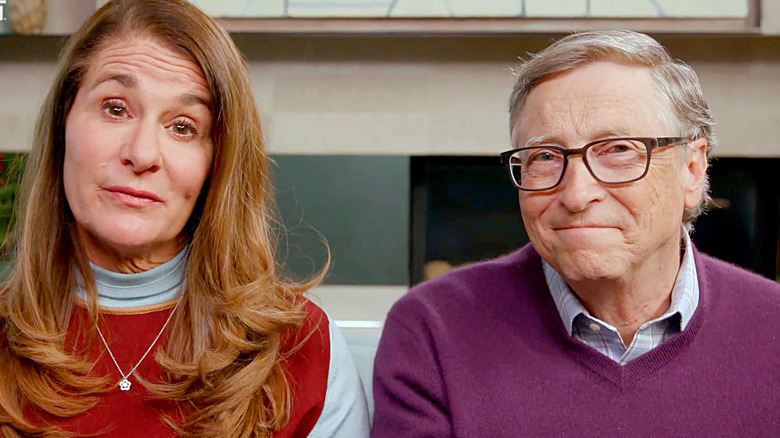 Getty Images/Getty Images
People reported that Bill Gates — whose personal life has started to raise eyebrows – has transferred more than $3 billion in shares to Melinda Gates since announcing their impending divorce. Bill most recently transferred a large chunk of the equipment manufacturing company Deere & Co. to Melinda, according to The Wall Street Journal. He gave Melinda 2.25 million shares, which is about 7% of his stake in the company and equates to $850 million — Bill still owns about 9.3% of the Illinois-based company, or 29.3 million shares after the transfer.
In addition to transferring Melinda shares of Deere & Co., Bill also gave the mother of his children 2.9 million shares of AutoNation, worth $309 million, and 14.1 million shares of Canadian National Railway Co., worth $1.5 billion (via Forbes). Melinda also received 25.8 million shares of Coca-Cola Femsa and 155.4 million shares of Mexican broadcaster Grupo Televisa SA, which are worth $120 million and $386 million respectively. While reports are surfacing about Bill's infidelity and ties to the likes of Jeffrey Epstein, Melinda is doing quite well on the financial front.