Lindsey Vonn's Net Worth: The Olympic Skier Makes More Than You Think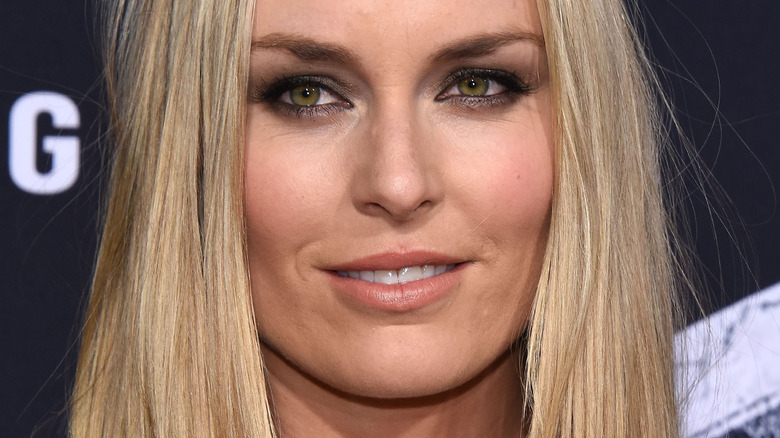 Shutterstock
As one of the most famous and decorated skiers in the world, there's no doubt that Lindsey Vonn has many accomplishments to her name. The former alpine ski racer is not only a three-time Olympic medalist, she's also won a total of four World Cup championships — and even holds the record for the most World Cup wins by a woman, among many other accolades (via Biography).
Following a history-making career, Vonn announced her retirement from ski racing in February 2019, citing the injuries she'd suffered while competing over the years (via Today). "It's been an emotional 2 weeks making the hardest decision of my life, but I have accepted that I cannot continue ski racing," she wrote on Instagram. "Thank you for the amazing years, for always supporting me, and for making my job so fun."
By the time of her retirement, Vonn had become the "winningest female ski racer in the world" as well as one of the most decorated alpine skiers in American history, per NPR. So given Vonn's successes over the years, you might be wondering: How much is the American skier's net worth?
Lindsey Vonn is one of the most accomplished skiers in the world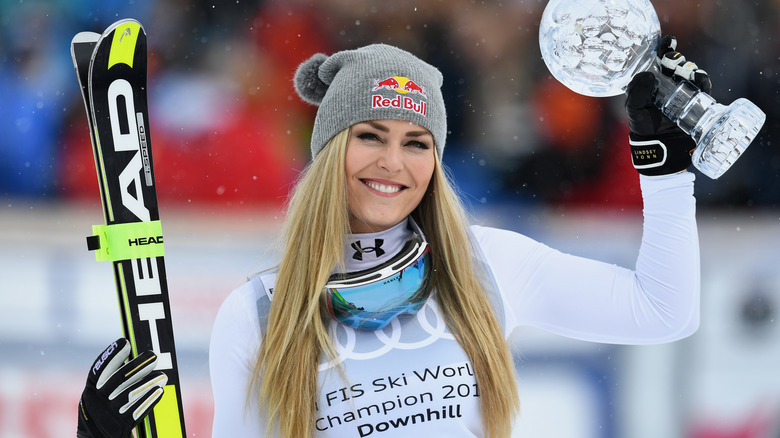 Matthias Hangst/Getty Images
According to Celebrity Net Worth, Lindsey Vonn has an estimated net worth of $12 million. This whopping number, of course, is all thanks to her wildly successful career as a competitive skier, including her history-making wins at the Winter Olympics and the World Cups — not to mention her many sponsorships and endorsement deals with major brands such as Red Bull, Under Armor, Rolex, and Hershey (via Insider).
Among her many accomplishments, Vonn most notably earned a gold medal at the 2010 Winter Olympics — becoming the first American woman to win the Olympic gold in downhill. In addition to her three Olympic medals, Vonn has also achieved many impressive feats while competing in the World Cup as part of the U.S. Ski Team — including becoming only one of two female skiers to win four overall World Cup championships, per Today. In fact, with a total of 82 World Cup victories, Vonn trails only Ingemar Stenmark (with 86) for most World Cup wins by any ski racer (via Snow Brains).
With that many wins and accolades over the course of her career, it's no surprise that Vonn has accrued a massive net worth — and there's no doubt that she'll go down in history as one of the most elite and accomplished skiers in the world.