Here's What We Know About Lisa Kudrow's Marriage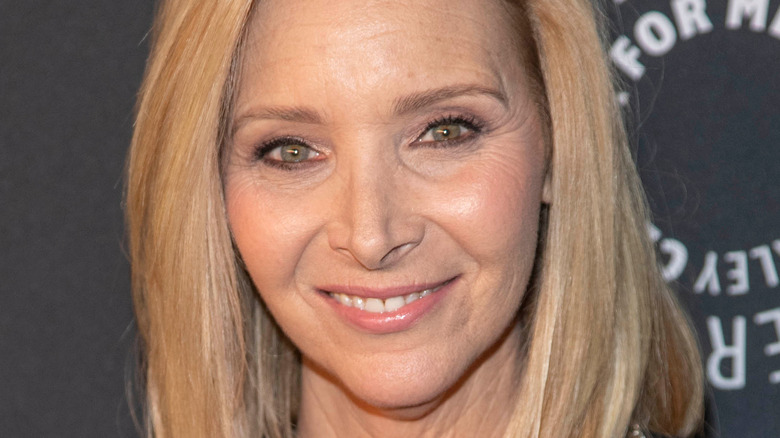 Shutterstock
"Friends" actress Lisa Kudrow's marriage and love story with her husband, French advertising executive Michel Stern, is inspiring enough to give us all a bit of hope. The pair first met back in the 1980s when Stern was dating Kudrow's roommate. Though the actress immediately developed a crush on the Frenchman, she did not pursue a relationship with him because he was dating her roommate, according to the Daily Mail. "'I was living with a French girl and he had just moved here and they were dating when we first met," Kudrow recalled. "But I'm freakishly polite, so I saw him and went, 'Well, he's the perfect man and it's all ruined because now they're together and I can't (make a play for him).' I thought that that's not nice to flirt. But the minute I saw him I went, 'Well, that's it, there he is.'"
After two and a half months of dating, Stern and Kudrow's roommate ended their relationship. Kudrow did not see Stern again until fate brought them together six years later at the former roommate's birthday party, according to Meaww. After that chance encounter, Stern and Kudrow began dating and were married in May of 1995. Now, 26 years after they were first married, the couple still seems to be completely infatuated with one another.
Kudrow and Stern put the work in to make their marriage last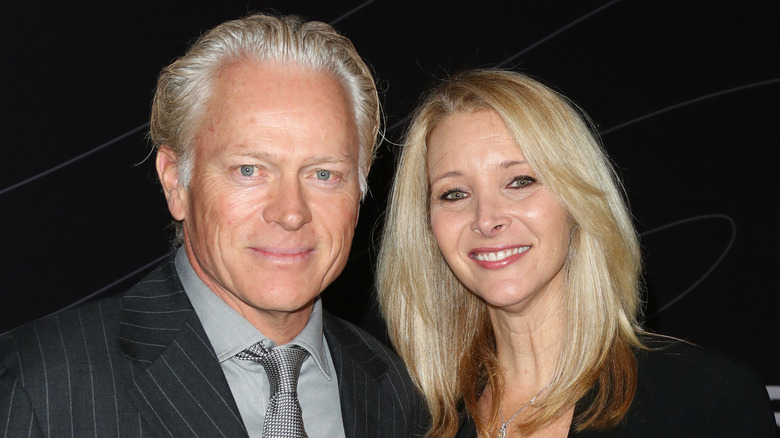 Paul Archuleta/Getty Images
Throughout the years, Kudrow has detailed how she has made her marriage work with Stern. Unlike many other Hollywood couples (and even her "Friends" costars), Kudrow has worked hard to find ways to keep her marriage fresh and full of love. "When [Michel and I] decided to get married, we understood: We're not promising to love each other forever, because you can't do that, but we are promising to work on whatever problems come up," Kudrow told Glamour in 2014. "We're committed to our marriage working," she said. "It turns out, after you have a history, there's such a bond, and love takes another shape."
Kudrow also spoke about the importance of space in a relationship to foster individual growth that would only bring the couple closer. "[Michel and I] respect each other's independence, and I don't mean that as a euphemism," Kudrow told Glamour. "I don't mean relationship-wise outside the marriage ... I think people get in trouble [when they assume they're] supposed to be one unit, in sync about everything. [Marriage] is like being on a team. Each teammate is different, but you have the same goal."
Currently, the couple, along with their 22-year-old son, Julian, live in a chic home in Beverly Hills, according to Hello! Magazine.