What You Don't Know About Lisa Kudrow's Relationship With Jennifer Aniston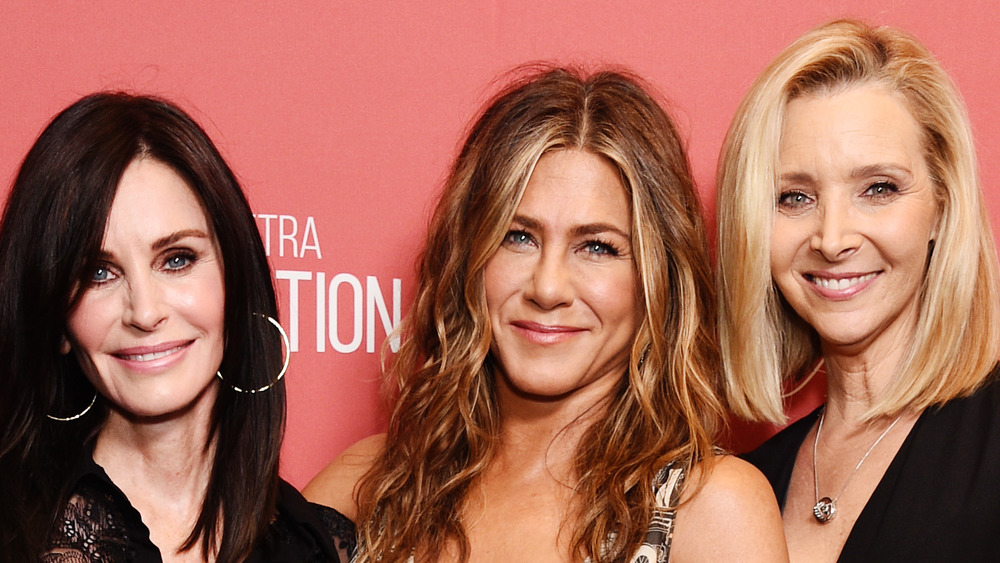 Gregg Deguire/Getty Images
For ten seasons, viewers watched as the six friends of Friends — Joey, Monica, Rachel, Chandler, Phoebe, and Ross — were there for each other ("when the rain starts to fall / like they'd been there before," you know how the song goes). And with those long hours on set, it makes sense that at some point those on-screen friendships would start to blend into real-life ones.
Over the years, fans have caught glimpses of these real life friendships via news outlets and cameo appearances on each other's post-Friends TV shows, and thanks to the advent of Instagram, just hanging out.
The 2020 Emmy awards in September brought us yet another testament to the enduring friendship of the Friends' actors (via EW). Jennifer Aniston initially joined host Jimmy Kimmel at the Staples Center, and then departed, in order to arrive back home in time for her category to be read. Upon arriving, she was flanked by fellow Friends actresses and real life friends Courteney Cox and Lisa Kudrow. When Kimmel questioned the living arrangement (during quarantine), Aniston replied, "Of course we live together; we've lived together since '94."
Jennifer Aniston's nickname for Lisa Kudrow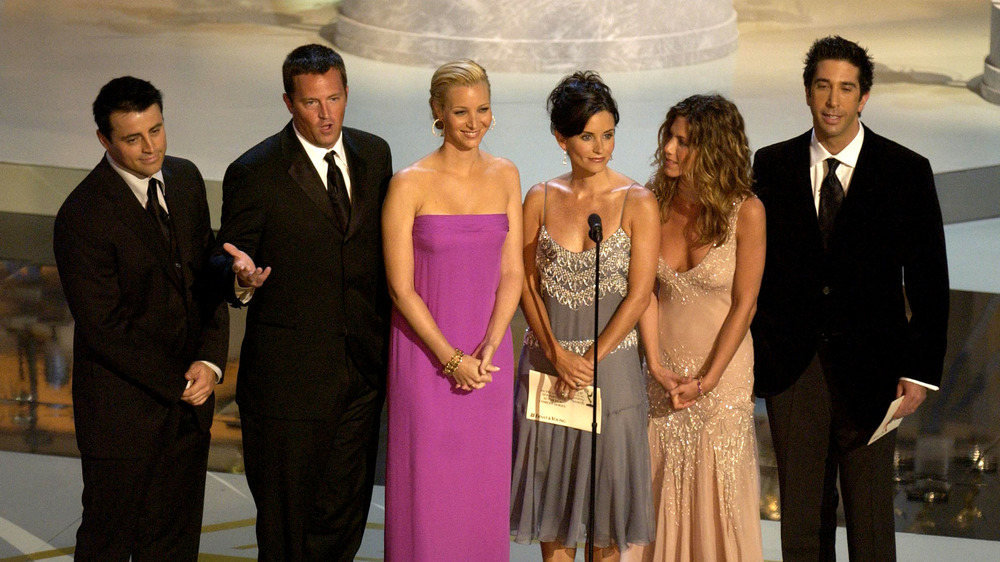 Vince Bucci/Getty Images
Back in July 2020, Lisa Kudrow turned 57, and no way was Jennifer Aniston about to let the occasion go unremarked on her Instagram. Aniston posted a series of Instagram stories, wherein she wrote, "Happy birthday, my sweetest Floosh. I love you." The actress paired the caption with throwback pictures of the two hugging and posing for the camera (via Us Weekly). And of course, no tribute to Kudrow would be complete without her singing her character Phoebe's iconic "Smelly Cat" song, and so Aniston was sure to include that on her Instagram story, too.
And as it turns out, Cox also recently revealed the nickname she has for Aniston. In honor of Aniston's 52nd birthday, Courteney Cox posted, "Happy Birthday, Jenny Louise! We've known each other so long I don't even remember why I call you that. I love you!" (via Best Life). Given that Aniston's middle name is actually Joanna, we're not sure about the answer, either — but that's how you know the two really are friends — they have inside jokes that neither of them can explain.
The upcoming Friends reunion (will happen)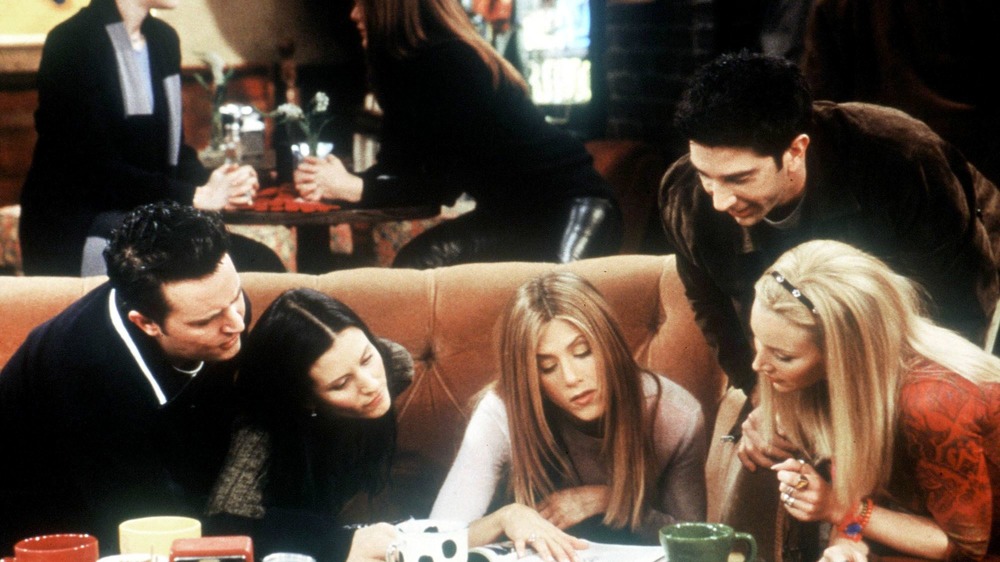 Getty Images/Getty Images
As fans likely know, there has been a Friends reunion in the works for some time now — it would be the cast's very first since the show ended back in 2004. Although the special will not be in character, it will feature the cast discussing some of the show's pivotal moments, as well as paying visits to the soundstage sets they haven't been to in close to 20 years.
The special was originally set to film in March of 2020, but was postponed — and then postponed again (via Deadline) — due to the ongoing COVID-19 pandemic. But fans who are starting to have their doubts we'll ever see the six-some together again, know that the special is definitely happening.
"I pre-shot something for it already, so we're definitely doing it," Kudrow revealed to Rob Lowe during an episode of his podcast, Literally! (via TODAY). In the meantime, fans will have to remain satisfied with the various Instagram posts the cast creates for each other. But at least another cast member is bound to have a birthday soon.