The Truth About Padma Lakshmi And Adam Dell's Relationship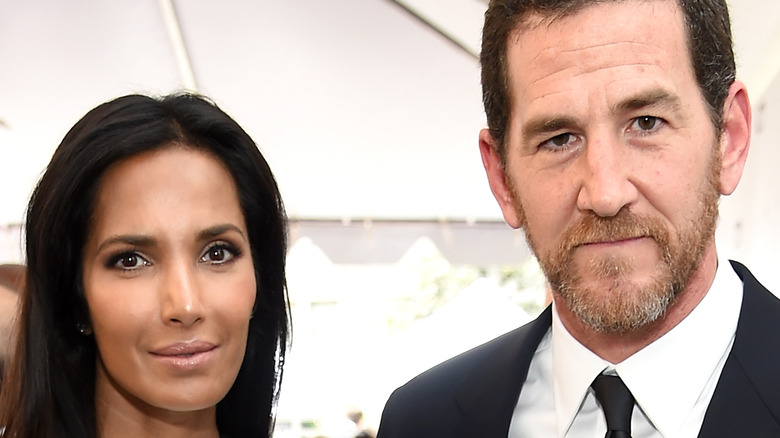 Dimitrios Kambouris/Getty Images
Actress, activist, model, author, and TV host (phew!) Padma Lakshmi is someone whose career is so expansive and boundary-breaking it can hardly be contained in a short bio. As Distractify notes, aside from co-hosting popular daytime talk show "The View" and fronting "Top Chef," Lakhsmi is a bona fide social justice warrior, co-founding the Endometriosis Foundation of America in 2009 and serving as a United Nations Development Programme Goodwill Ambassador since 2019. While her professional life is clearly on track, her private life is slightly more complicated. 
Lakhsmi was married to legendary author Salman Rushdie for three years, with the couple divorcing in 2007. She then began dating two men, Adam Dell and Theodore Forstmann, later that same year. "I probably shouldn't have been with anybody and just taken the time I needed for myself," the TV host admitted to the "Today" show, explaining, "But I was presented with two very different, very interesting men... I chose to do it. I was open with the men involved," (via E! News). In 2010, her daughter, Krishna, was born.
After Dell was confirmed to be the father, the couple moved forward together. They've had their ups and downs over the years, but Krishna always comes first. 
It's complicated, to say the least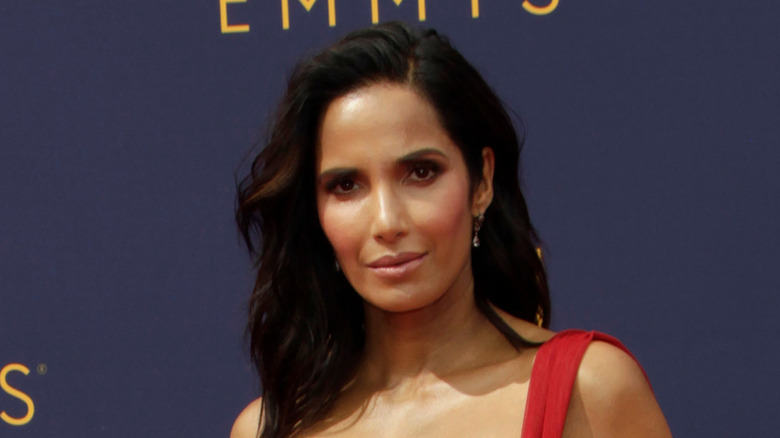 Shutterstock
According to a damning report in the New York Post, although Padma Lakshmi knew during her pregnancy Adam Dell was the father, she wanted to start a family with then-boyfriend Theodore Forstmann instead, which led to a bitter custody battle. In court documents, Dell accused Lakshmi of disparaging his name and demanded Krishna's surname be changed to Dell. They ultimately settled the case in 2012, with an insider informing People, "Padma basically said it was fine to add his name, but she retains all decision-making power, which is really what matters most to her." As Page Six notes, the couple found their way back to each other in 2017, with a source confirming they were proceeding with caution for Krishna's sake. 
The following year, an insider enthused to Us Weekly, "They are closer than they've ever been this second time around... It's obvious Padma is very comfortable with him. They have a very close and loving relationship." Distractify reports, in spring 2019, rumors circulated the two were engaged after the "Top Chef" host was spotted wearing a massive diamond ring. On her 50th birthday, the actress and activist gushed on Instagram, "I am truly blessed: a loving and attentive partner, a child that continues to be a miracle every day and work that I am proud of and fully engaged by with people I love." Lakshmi frequently shares sweet glimpses into their home life on her Instagram, but otherwise they keep things private.