Matt LeBlanc's Stunning Net Worth Revealed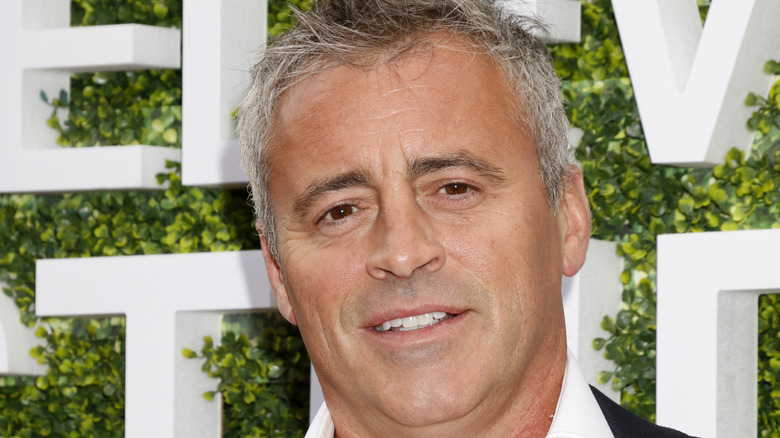 Shutterstock
Though we always wondered whether Joey Tribbiani ever made it really big, we can take comfort in the fact that the guy who played him is doing very well. Actor Matt LeBlanc stepped into the world of fame in 1994 when he landed a role on "Friends," one of the most popular sitcoms of all time, per Vulture. However, LeBlanc was short on success up until that point. In an interview with Conan O'Brien, LeBlanc confessed that right up until he got the role, he was broke. "I think I was down to 11 dollars," he said. In fact, he saved money for his first headshot by filing down his own long front tooth, instead of paying $80 to see a dentist.
Up until that point, LeBlanc worked as a waiter and had only had small throwaway roles in miscellaneous shows, movies, and music videos, via Conan O'Brien, IMDb. Though he did have some success in commercials, nothing changed his life quite like "Friends." The growth in LeBlanc's net worth is therefore stunning to say the least, as Celebrity Net Worth reported it at $80 million in 2020.
LeBlanc's success on Friends and his subsequent acting projects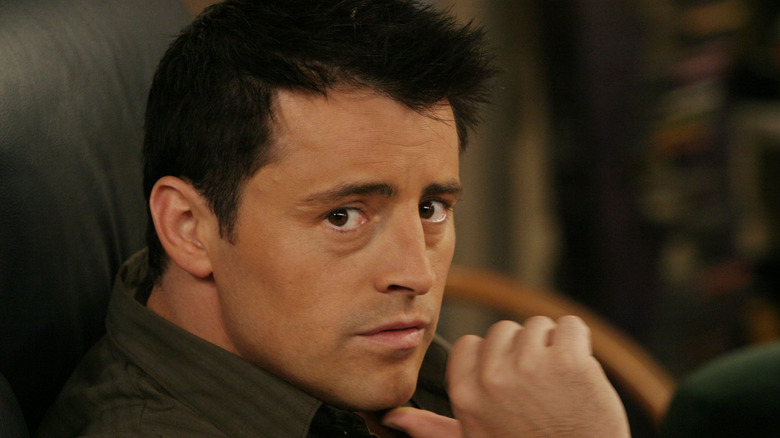 David Hume Kennerly/Getty Images
Matt LeBlanc's success on "Friends" carried him through the height of his career. The show gained an enormous following in its first week alone with nearly 22 million viewers, via Metro UK. According to Cinema Blend, LeBlanc and each of the core "Friends" cast members were reportedly paid $22,500 per episode.
Joey Tribbiani, LeBlanc's character, became a favorite among fans for his lovable, goofy demeanor. As the show continued to rise in popularity, so did LeBlanc's paycheck. Season 3 brought in a pay raise, with each cast member earning $75,000 per episode. By the final two seasons, each of the six "Friends" were earning $1 million per episode, per Cinema Blend.
While LeBlanc could easily live off of show royalties for the rest of his life, he continued to pursue his acting career. The fan-favorite starred in the spinoff series, "Joey," for two years following the end of "Friends," via IMDb. From there, he appeared in the series "Web Therapy" and the movie "Lovesick," which also starred Chevy Chase. Interestingly, LeBlanc played himself in the sitcom "Episodes," from 2011 to 2017, per Variety. With his combined earnings from "Friends" and other successful shows, LeBlanc managed to grow his net worth to $80 million (via Celebrity Net Worth).