Rachel's Best And Worst Haircuts On Friends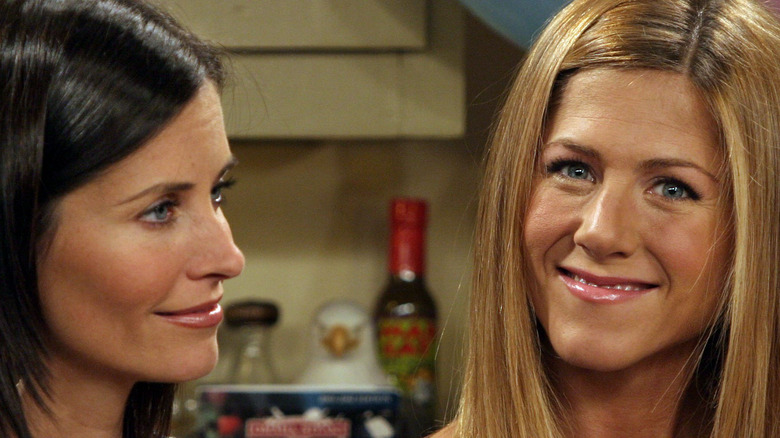 David Hume Kennerly/Getty Images
Fans of the hit series "Friends" are getting super excited about the reunion special, which will be released on May 27, 2021. There's a lot of nostalgia associated with the original series, which aired from September 1994 to May 2004.
There's a lot to look back on when it comes to "Friends," including fashion, cultural issues and concerns, and, of course, Rachel Green's hairstyles. Jennifer Aniston, who played Rachel for all 10 seasons on the show, definitely went through quite a few hair highs and lows throughout her decade on the show.
Of course, there's one hairstyle that has to be discussed from the jump: The look that became known as "The Rachel" haircut in 1995 (via Instagram). While Aniston herself later described the hairstyle as "the ugliest haircut I've ever seen," hair stylist Gina Rivera told Byrdie that fans couldn't help loving it. "Fans loved 'The Rachel' haircut for its volume and sassy movement that the loose layers provided."
Jennifer Aniston went through a lot of hairstyles on Friends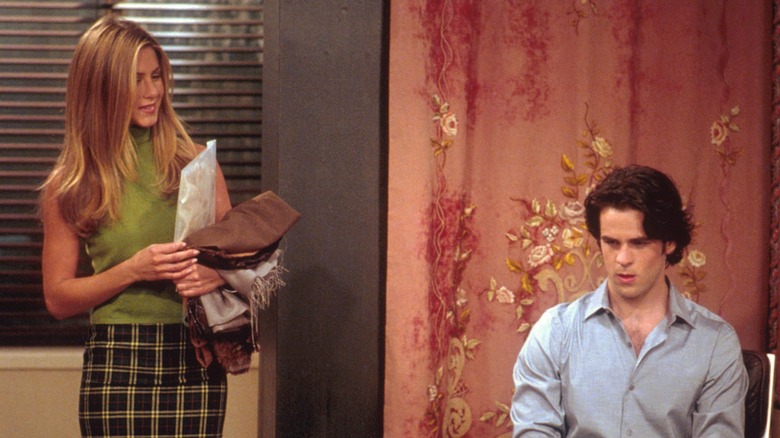 Getty Images/Getty Images
Following the success of "The Rachel," it seems that Jennifer Aniston and the stylists on "Friends" decided to begin experimenting. She followed up this look with a short, straight bob that was met with lackluster energy. As Cools points out, Aniston began experimenting with longer hairstyles in the years that followed. While many people seem to prefer Rachel Green's hair long and loose, the site offers a controversial opinion: "Rachel's updos beat any of her bobs. They were so laid-back, yet so stylish. Though she usually wore this hairstyle while working her least glamorous job at Central Perk, her updo had that "I woke up like this" freshness without looking tired" (via Cools).
Funnily enough, Aniston once explained to Glamour that despite "The Rachel" being so popular, she only had the cut for a handful of months. "It only lasted for about six months because it just was hard to do. I loved it, but I couldn't style it on my own."