Why Princess Diana's Wedding Dress Designer Isn't Happy With The Crown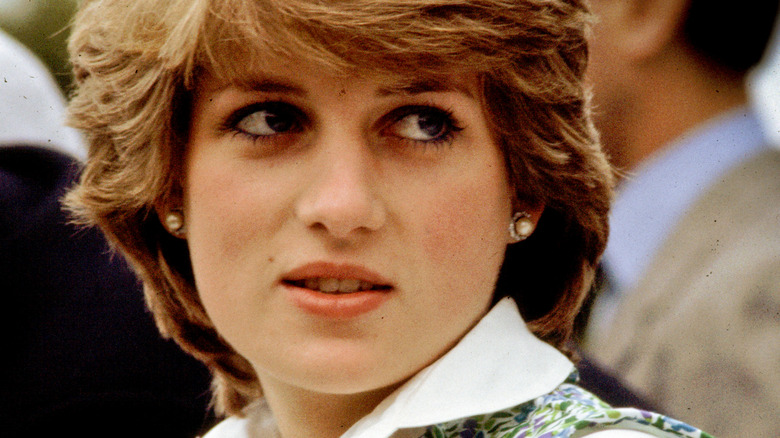 Kypros/Getty Images
While many royal insiders have shared their opinion on the popular Netflix series, The Crown, a new source is adding his thoughts about their portrayal of recent British events. Princess Diana's wedding dress designer, David Emanuel, recently shared his experience working on the dress with The Guardian and dove into the reasons why he felt the show's portrayal of the 1981 royal wedding was inaccurate. Later this year, the iconic wedding gown will be on display in Kensington Palace's exhibition, Royal Style in the Making.
As for the larger-than-life design, the designer explained his thought processes, saying, "St. Paul's is enormous, huge – you couldn't do a low-key little gown."
Emanuel remembers laughing with the soon-to-be Princess of Wales about her train length, which was five feet longer than any royal train on record, the outlet notes. But, as far as the icy, sad reprisal of the "wedding of the century" on The Crown, Emanuel says they got it wrong. Working with the then-19-year-old was a joy, he notes, saying, "I've dealt with movie stars, actresses, divas, you name it, but this girl did not change from day one until the end. She was sweet as pie."
He also shared that the show's producers asked for his input on Emma Corrin's costume, having him choose the swatch that most closely represented the color of the real fabric.
Princess Diana's wedding dress designer says she was happy before her wedding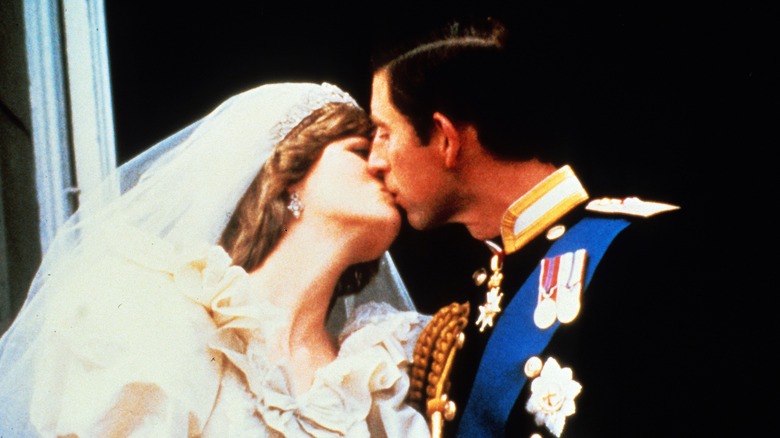 Anwar Hussein/Getty Images
In addition to helping choose the right color for the iconic gown, Emmanuel remembers her demeanor during the time leading up to the wedding, which, in his recollection, was not anything close to the morose disposition portrayed in The Crown.
"Let me tell you, she was not sobbing the night before. I spoke to Prince Charles, I spoke to the Queen, everybody was happy. All the years that I looked after her, she never broke down – somewhere along the line if you're truly unhappy, you might show things. That's kind of what annoys me."
He continued, "People write all of these stories and, I'm sorry. I blame the TV producers and directors — check your facts. I was there, so don't give me all of this nonsense — I can't have it."
Harper's Bazaar reports that designs for the wedding dress remained under strict secrecy until the day of the ceremony. Rather than getting input from the Queen and jumping through hoops, Princess Diana simply called up Mr. Emanuel and asked him to design her dress. The outlet notes that the designer called the experience "the greatest job of his career". Slingshotting him to fame, Emanuel not only created a gown that would stand the test of time, but he also had a friend in the People's Princess — one that he would not soon forget.