Inside Cara Delevingne's Relationship With Her Famous Exes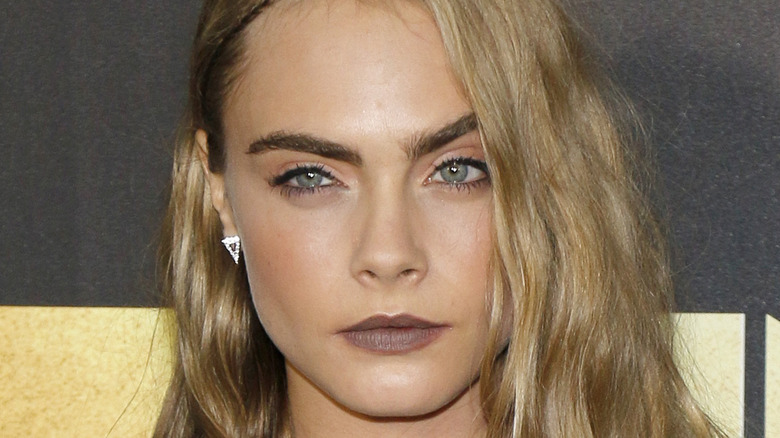 Shutterstock
Cara Delevingne is one of the most well-recognized supermodels of modern times and her dating history is seriously star-studded. Delevingne came out as pansexual in June 2020. Throughout her career, she's been a vocal advocate for LGBTQ+ rights. In a candid interview with Variety, she said, "I always will remain, I think, pansexual. However one defines themselves, whether it's 'they' or 'he' or 'she,' I fall in love with the person and that's that. I'm attracted to the person." The model has dated across the gender identity spectrum.
Elite Daily reported that she was linked to singer-songwriter Jake Bugg back in 2013. The pair dated for a few months before going their separate ways. In 2014 The Mirror confirmed that Delevingne was dating "Fast and Furious" star Michelle Rodriguez. Speaking about their relationship to the publication, Rodriguez said, "She's so cool. When we started hanging out I just thought she was awesome, and we have the best time together."
In 2015 Delevingne told Vogue she'd found love. She dated artist St. Vincent for 18 months and said, "now I know the meaning of life is love. Whether that's for yourself or for the world or your partner." PopSugar noted that along the way, Delevingne has also been linked to Miley Cyrus and Harry Styles. However, she never confirmed the dating rumors.
It was her latest breakup that hit the headlines hardest.
Cara Delevingne dated a Pretty Little Liars star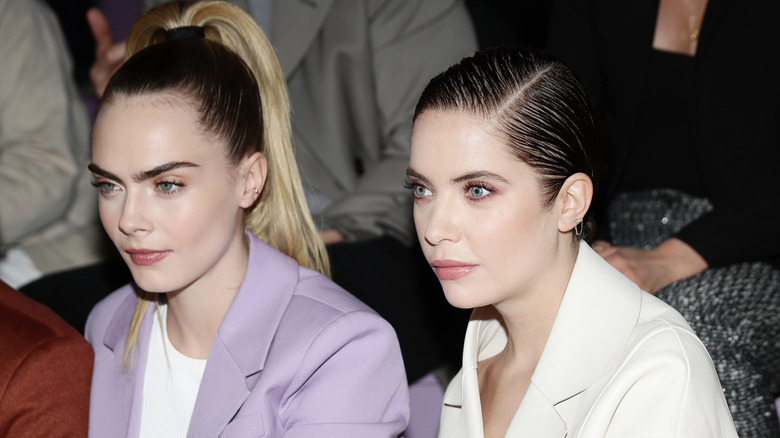 Vittorio Zunino Celotto/Getty Images
In May 2020, People reported that, nearly two years after they were spotted kissing in Heathrow airport, Delevingne and "Pretty Little Liars" star Ashley Benson would be going their separate ways. Over the course of their relationship, the pair were seen on many occasions together and were seriously affectionate on social media.
Speaking to Elle in 2019 Delevingne said, "It just feels incredible when you're not alone when you're facing the world with someone else. I don't want to be so secretive that people think I'm ashamed of anything. But I've never been in a relationship where things are so public, or where I posted pictures of someone else. This seemed different. We had gotten to the point where we had kept it a secret, or at least not wanted attention, and now I feel like I'm not going to not be proud."
Sources confirmed to People that the couple went their separate ways in April 2020. "Cara and Ashley always had their ups and downs before but it's over now," they said, "Their relationship just ran its course."
Since then a source told the Daily Mail that Delevingne is spending more time with the singer Halsey while Benson has moved on with Halsey's former partner, G-Eazy. However, the model hasn't confirmed any new romances since Benson.