Here's What Victoria Beckham's Morning Routine Really Is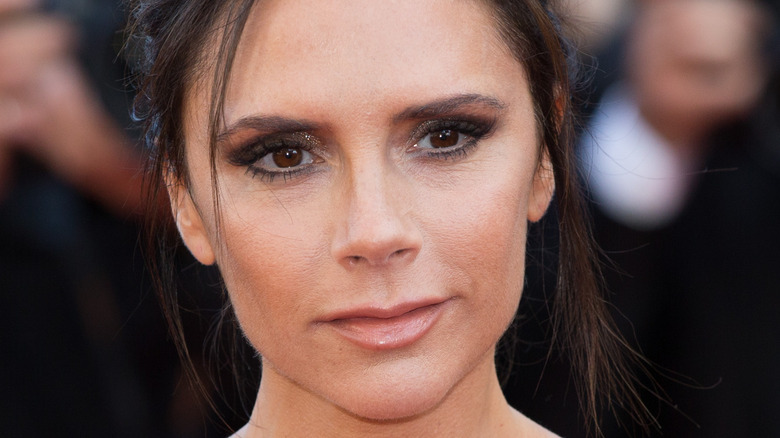 Shutterstock
Ever since Victoria Beckham first burst on the music scene in 1994 as Posh Spice in the beloved Spice Girls, women around the globe have been wondering how to become as cool as the brunette beauty. From her killer dance moves and enviable style to her incomparable business savvy, Beckham is a true inspiration for the posh life. 
So much so, she was even named Woman of the Decade at the Glamour awards in 2013 for her many achievements in the fashion industry, (via The Independent). In 2008, she launched her self-titled fashion line and has helped turn it into one of the top fashion brands in the world, (via Harpers Bazaar). The star is also an author, actress, model, and mother to four beautiful children with retired soccer star David Beckham.
In order to make it through her hectic days, Beckham has curated the perfect morning routine and over the years she's revealed bits and pieces of this routine on her social media accounts and in interviews with publications. Don't worry, we pulled it all together for you. 
Victoria has her morning routine down to a science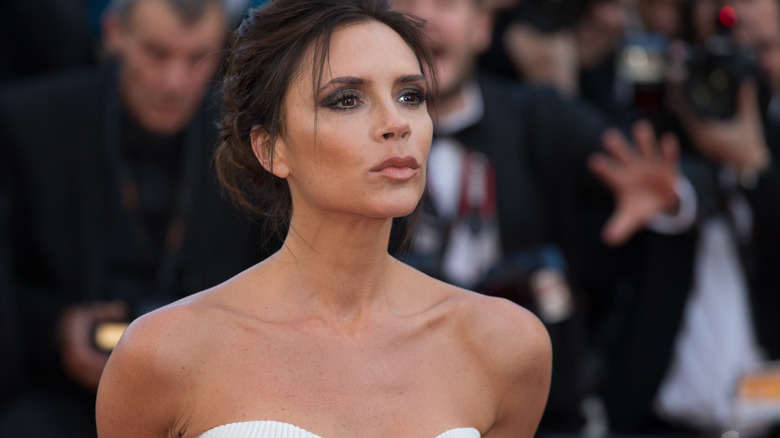 Shutterstock
In 2017, Victoria Beckham posted to her Instagram Story that showed her signature "green monster" breakfast smoothie, (via Hello!). The smoothie consists of apples, kiwi, lemon, spinach broccoli, and chia seeds. She created to on-the-go drink in her Nutribullet blender, making sure she demonstrated the perfect green hue her mixture achieves.
In addition to starting her morning with a quick and nutritious breakfast smoothie, Beckham also revealed that she likes to start her day with two tablespoons of apple cider vinegar. Taking apple cider vinegar in the morning has many health benefits including reducing hunger, removing toxins from your system, and potentially weight loss, (via Healthline).
For an extra energy boost, Beckham also takes daily supplements. She told Vogue UK, "I've been to L.A., I've got the vitamins and the collagen pills ... And I need a lot of energy to be buzzing about!" To finish off her morning routine, the star makes sure to get in a workout. Beckham told Vogue Netherlands that she goes for a 5km run every morning, (via Mirror), explaining, "I go for a three mile run every morning and I work out for an hour with a PT, which gives me just enough time to get to the kitchen to puree Romeo's avocados."