The Surprising Secret Relationship On The Set Of 10 Things I Hate About You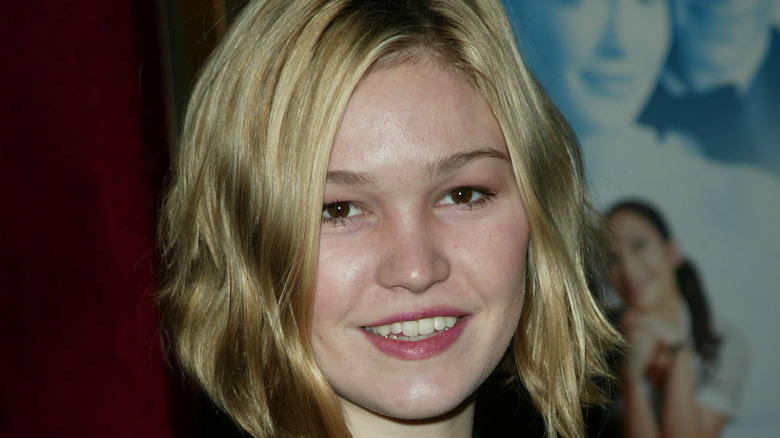 Evan Agostini/Getty Images
In 1999, teenagers fell in love with the hit dramedy film, "10 Things I Hate About You," which follows two teens sisters and their very drama, yet hilarious, love lives. 
The story is based around a popular, girly high schooler named Bianca, played by Larisa Oleynik, who can't go on dates, unless her broody sister goes on them as well. Well, her sister, Kat, played by Julia Stiles (pictured), is a bit ill-tempered and fiery, to say the least. 
The new student, Cameron (Joseph Gordon-Levitt) falls for Bianca and desperately wants to take her out. So he enlists the help of local bad boy Patrick (the late Heath Ledger) to help seduce Kat. Over time, the gang gets into some wacky mishaps with both tensions and romance rising, (via IMDb). 
The film has continued to be a cult favorite over 20 years later for multiple generations. And with each generation, comes new details about the beloved movie – with the most shocking revelation having to do with a secret on-set romance. 
Julia and Joseph were linked together with an on-set romance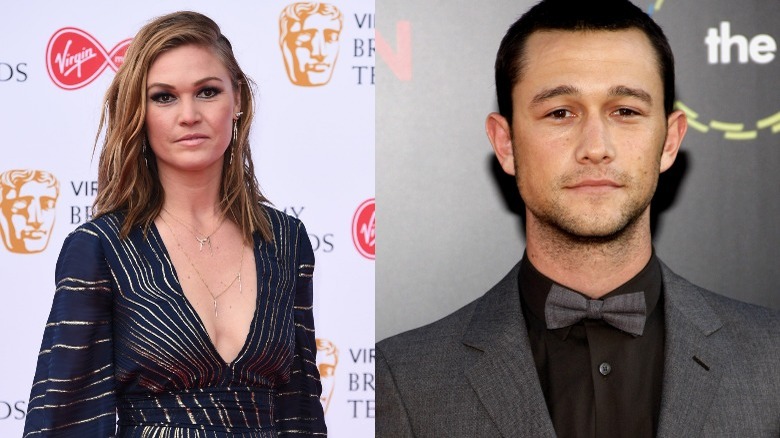 Shutterstock
While everyone was rooting for Julia Stiles and Heath Ledger to get together in real life, that actually wasn't the case off the big screen. While the pair had sizzling chemistry on screen, they were just friends in real life. However, it came to light that Stiles was head over heels for someone else on set: Joseph Gordon-Levitt. In April 2021, "10 Things I Hate About You" director Gil Junger recently admitted something shocking to Fede Carestía on his YouTube channel, Mirá a Quién Encontré.
During the iconic, heart-wrenching scene where Stiles reads a love poem to the class, while staring at Ledger, she was thinking of someone else. "I asked her — I said, 'Where did that come from?' And she told me, "I was just thinking about... that person's name that she was deeply in love with at the time."
Junger then added, (via Nylon), "It wasn't me, certainly, but it wasn't Heath either. She, for a minute or 10, went out with Joseph Gordon-Levitt." He continued saying "She's professing her love to (on-screen boyfriend Ledger) and she's in love with a guy waiting in his trailer to shoot the next scene...It was beautiful how much they enjoyed each other."
Julia thinks the movie is somewhat cringey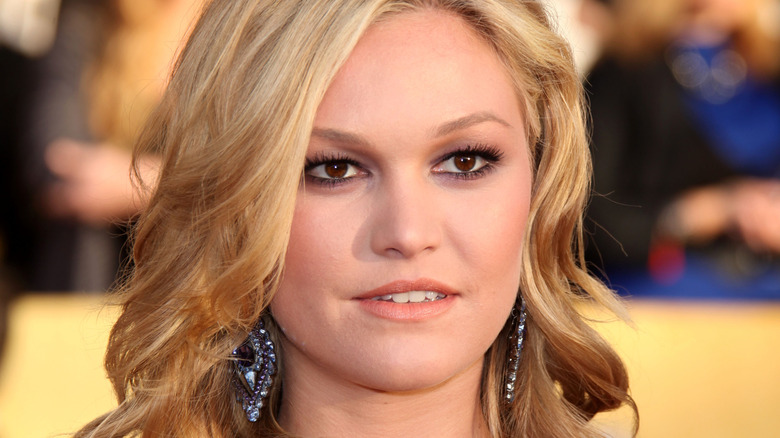 Shutterstock
While Julia Stiles has yet to comment on Gil Junger's YouTube video, she has commented about her time on the film. In an interview with Cosmopolitan UK, Stiles said, "I'm so grateful to have been in that movie ... I have so many good memories from filming, but I don't really like to watch it back. If you could imagine a home video of your 17-year-old self, broadcast for all the world to see, you might feel slightly uncomfortable, too. I was such a baby." Hopefully she has better memories of her on-set romance.
However, she remembers how excited she was to have such a unique role at the time. "The success of it was an affirmation of some of my instincts," she added, (via Just Jared Jr.). "I was just so eager to get that part because it was unique at the time. I hadn't read a character that was so feisty, outspoken and opinionated so when other people responded to that it was an affirmation that I was on the right track."
Stiles is now married to long-time partner, Preston J. Cook, per WhosDatedWho, and Levitt is married to businesswoman, Tasha McCauley (via WhosDatedWho). So it looks like they both got their happy endings.