Lil Nas X Reveals Why Coming Out Was So Scary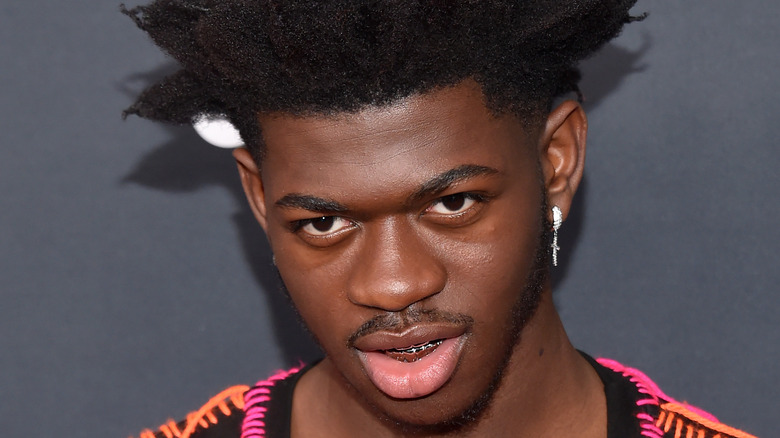 Shutterstock
Although it has been two years since rapper Lil Nas X came out as gay, now he is opening up about why the move was so scary for him. While accepting an award at Emil Wilbekin's Native Son Awards, the "Old Town Road" singer explained, "I was afraid because I knew the world was watching, and all I ever saw for boys like me was judgment and ridicule, but it was because the world was watching, that I knew I had to stand in my truth" (via Page Six).
The brave star, who is one of several rappers who have come out as gay, went on to share a message with his fans, noting, "Far too many of our youth are struggling to find acceptance. We are taught to hate ourselves for who we are and we are punished for living openly and proudly. I made the decision to be myself and open doors for the rest of my life" (via Today).
As Lil Nas X devotees will remember, the then 20-year-old came out in 2019 during Pride month via a tweet, which read, "some of y'all already know, some of y'all don't care, some of y'all not gone fwm no more. but before this month ends i want y'all to listen closely to c7osure."
Lil Nas X has shared his pain in his lyrics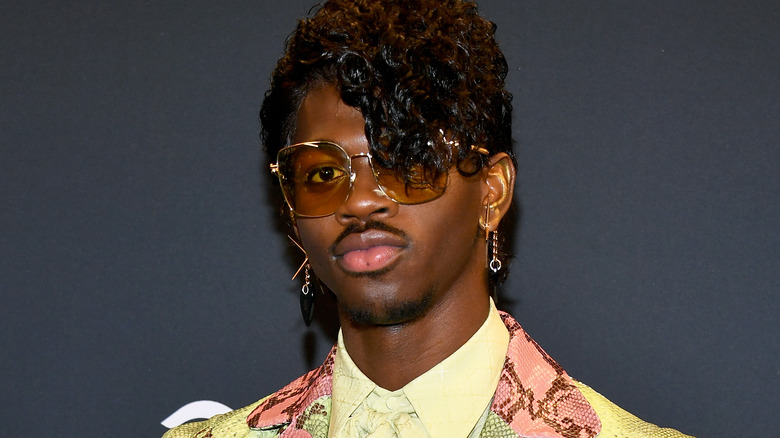 Amy Sussman/bbma2020/Getty Images
Examining the lyrics of Lil Nas X's song, "C7osure," it's clear that the rapper is sharing his struggle. "True say, I want and I need / To let go, use my time to be free," the track opens. Another line in the song says, "Ain't no more actin'." Lil Nax X also expresses how he doesn't want to regret anything — presumably not living his truth — when he is older (via Genius).
When the star shared the coming out tweet, although from his words we can see he was afraid of losing fans, many supported him (via The New York Times).
Meanwhile, while accepting the Native Son award, he said, "Some people say I am pushing an agenda, and I am. It's called liberation. There's no road map when you're the first to break a barrier, and I hope that one day it's no longer groundbreaking for queer artists to find mainstream success.... Until that day comes, there's work to do and I will continue to do my part."