Royal Expert Reveals How Queen Elizabeth Likely Feels About Prince Harry's Interviews - Exclusive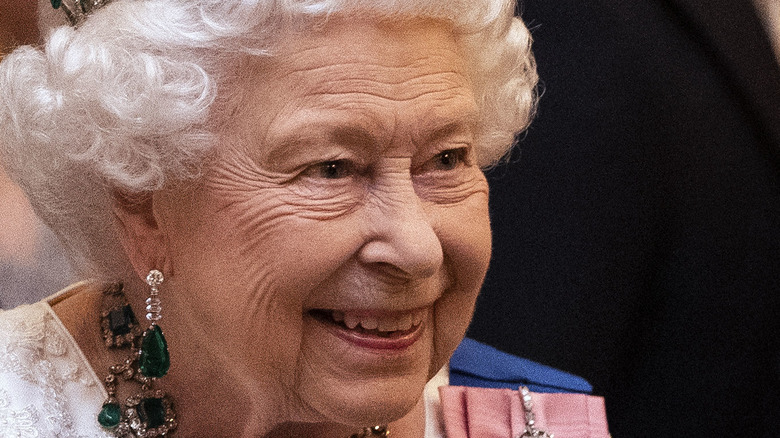 Wpa Pool/Getty Images
The death of Prince Philip notwithstanding, Prince Harry and Meghan Markle have dominated the news narratives with their bombshell confessions about their experiences as part of the royal family. And other than a curt statement addressing the fact that "the issues raised, particularly that of race, are concerning. While some recollections may vary, they are taken very seriously and will be addressed by the family privately," (via The Wall Street Journal), Queen Elizabeth II has said very little, at least publicly, about the tempest that her grandson Prince Harry has stirred up in the royal teacup. 
But this, according to royal expert Kinsey Schofield of the blog To Di For Daily, doesn't mean there isn't some sadness and bewilderment behind palace walls. "Her Majesty The Queen has been overwhelmed not only by Prince Harry's original comments but the media reaction to the Apple+ documentary series, 'The Me You Can't See,'" Schofield tells The List.
She adds that the queen would have originally called on Prince Charles to deal with the matter, and that, "Initially, Prince Charles tried to instigate a ceasefire by phone but cut off communication with Harry after Gayle King announced on her morning show that the phone calls had taken place. This felt like a fresh betrayal to Prince Charles," Schofield said of the Prince of Wales, who may appear to be the target of Harry's barbs.
Perhaps it's time for Queen Elizabeth to act as peacemaker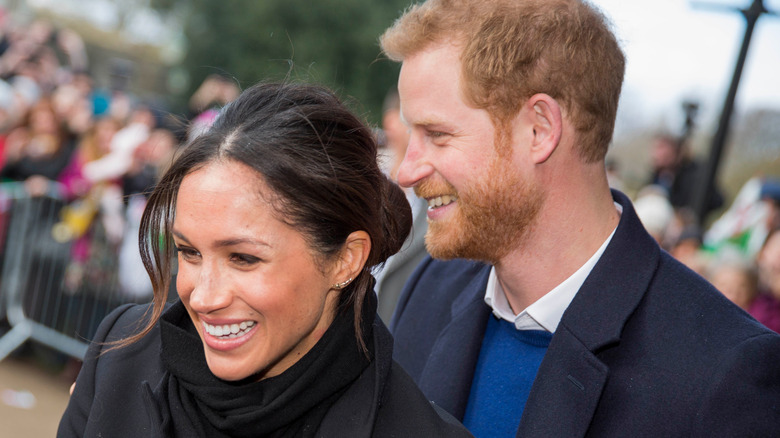 Shutterstock
The founder of the site To Di for Daily lauded both Prince Charles and Harry's older brother, Prince William, for being faithful to the Queen's mantra."The current strategy that Prince Charles and Prince William are following is a classic one, 'Never complain, never explain.' They are attempting to stay busy, busy elevating their charities and causes through work, and are trying to ignore Prince Harry and stay above the fray," Kinsey Schofield explained, even as she admitted that the stand has its pitfalls.
"I don't think in this instance that this strategy is the strongest. Meghan Markle stressed throughout the Oprah interview that they still communicate with The Queen and that there is a relationship there. I believe that perhaps the Queen should take the reins from Prince Charles in this situation and talk to Prince Harry and Meghan privately. Perhaps explain to the Duke and Duchess of Sussex that their actions are now hurting her and her legacy," Schofield says.
Like many, Schofield feels things have only deteriorated between Harry and his family since Prince Philip's funeral. "While additional talks happened around Prince Philip's funeral, little to no progress was made and anything that could be considered progress blew up over the weekend with the Apple+ documentary," she said. 
Schofield went on to say what many royal fans would agree with, "I don't think I could defend Prince Charles for the past but I do sympathize with the Queen who has dedicated her life to serving others."