The Real Reason A Royal Biographer Is Concerned About Prince Harry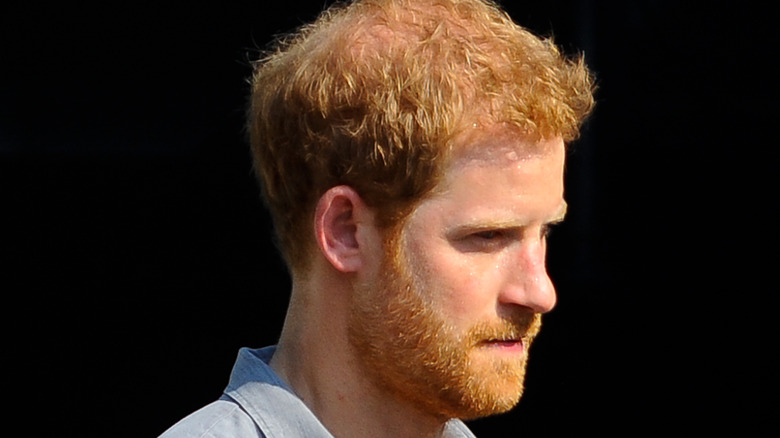 Shutterstock
Prince Harry's relationship with Meghan Markle hasn't been easy. Since they've left their roles as senior royals, the Duke and Duchess of Sussex have been opening up about their lives, and their mental health issues. Harry has been especially candid about his own struggles, revealing that he had a lot of anxiety and stress following the death of his mother, Princess Diana (via BBC). He previously told Oprah Winfrey that the royal family expected him to deal with the tragedy on his own, and that he eventually turned to alcohol and drugs to help him numb his feelings of anxiety (via The Sun).
For her part, Meghan has also admitted back that she suffered from suicidal thoughts while pregnant. "I just didn't want to be alive anymore," she said in March 2021. During his AppleTV+ docuseries, "The Me You Can't See," Harry spoke about Meghan's struggles, admitting that after Meghan confided in him about her suicidal thoughts, he was forced to bring her to an event that he couldn't back out of. He said that he wanted her to stay home, but she was afraid of what she might do without him. 
"The thing that stopped her from seeing it through was how unfair it would be on me after everything that had happened to my mum and to now to be put in a position of losing another woman in my life — with a baby inside of her, our baby," Harry said (via the Daily Mail). Now a royal expert is weighing in on Harry's fear of losing Meghan.
A royal expert revealed that Harry needs to take a step back from this part of his life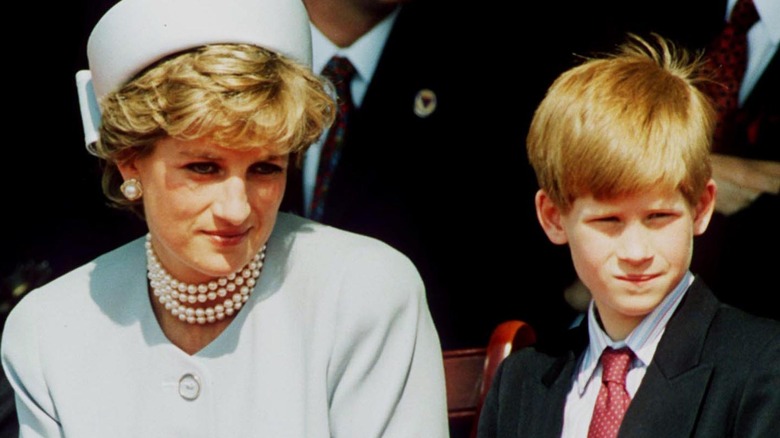 Anwar Hussein/Getty Images
According to royal biographer Angela Levin, Prince Harry may need a break from the media because he appears to have a lot on his plate at the moment. Levin also revealed her concern over Harry's fears of losing his wife Meghan Markle the same way he tragically lost his mother, Princess Diana, who died in a car accident speeding away from the paparazzi in 1997 (via the Daily Mail).
During "The Me You Can't See," Harry compared his relationship with Meghan to that of Diana's with Dodi Fayed. "My biggest regret is not making more of a stance earlier on in my relationship with my wife and calling out the racism when I did. History was repeating itself," Harry admitted. "My mother was chased to her death while she was in a relationship with someone who wasn't white, and now look what's happened. You want to talk about history repeating itself? They're not gonna stop until [Meghan] dies," Harry said (via Business Insider).
Levin took to her Twitter account after watching "The Me You Can't See" to react to the series. She said that it was "dreadful" that Harry was connecting Diana's death to Meghan's current reality. 
"His life sounds too much for him and he should back away from being a woke lecturing celebrity," Levin added. Meanwhile, Meghan and Harry both continue to speak out in hopes of ending the stigma surrounding mental health.