Why Kate Middleton Is The Real Winner Amid Meghan And Harry Drama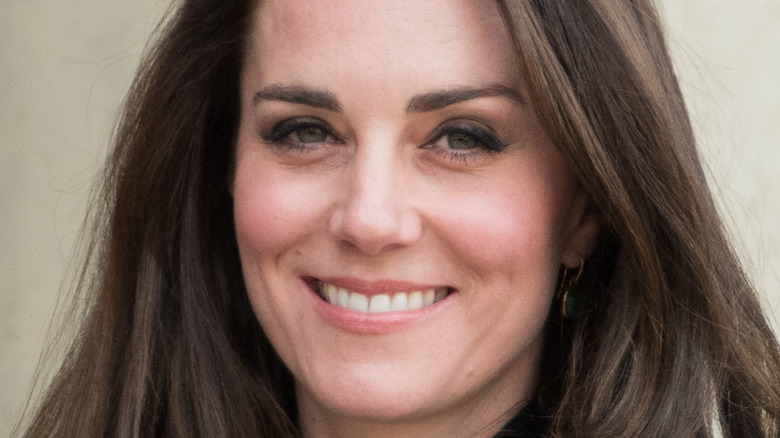 Shutterstock
It is reported that when Kate Middleton started dating Prince William while they were both at university, a friend told her how lucky she was to be dating him. Her response: "He's lucky to have me." While there were those that, even in 2011, saw what an asset she could eventually be to the royal family (via The Telegraph), it is only now that royal experts like Katie Nicholl say the world is seeing what she is really made of. "For someone who wasn't born royal, she does royal incredibly well," Katie Nicholl tells "60 Minutes Australia."
"There was a feeling in those early years, some people did feel that perhaps she might be a bit boring. To a degree yes, she has played it safe, and that has earned her criticism. Hilary Mantel, the author, once described her [Kate] as a mannequin, that she didn't have her own opinion, that she was just this bit part in the sideline. I think that was to underestimate Kate greatly," Nicholl says (via YouTube). 
The Duchess of Cambridge's position appears to have changed so much that she is now seen as a pivotal member of the royal family. Nicholl even compares Kate Middleton to her late grandfather-in-law, Prince Philip. "I think Kate is the glue, in the same way that the Duke of Edinburgh was always the one who would help resolve family issues ... I see Kate stepping into that role, trying to keep things together," Nicholl says.
Kate Middleton's rep remains solid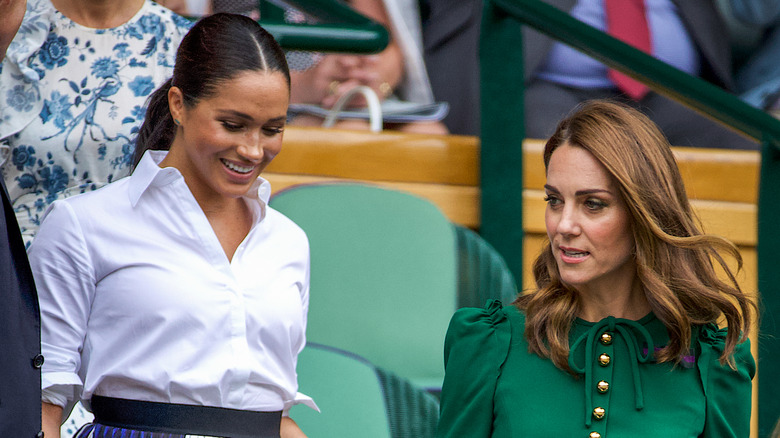 David Gray/Getty Images
The Duchess of Cambridge's image as a peacemaker is at odds with the one painted by Meghan Markle during her interview with Oprah Winfrey. Meghan said Kate was the one that made her cry and not the other way around, because of a disagreement over flower girl dresses. Meghan had said, "... I don't say that to be disparaging to anyone, because it was a really hard week of the wedding, and she was upset about something, but she owned it, and she apologized, and she brought me flowers and a note apologizing and she did what I would do if I knew that I hurt someone. To just take accountability for it" (via Elle).
Although he would admit to being a biased source, Kate's uncle, Gary Goldsmith, says it was a story he couldn't swallow. "That is not the Kate I've ever known. Kate would always be the peacemaker in any of those situation(s)," Goldsmith tells "60 Minutes Australia," insisting, "She [Kate is] nicer on the inside than she is on the outside. She's a very beautiful soul." 
Goldsmith also believes that the missteps that were committed by Harry and Meghan in the last few months have made Kate Middleton, by contrast, look even better (via YouTube). In a poll by YouGov, 44% of respondents have said they think Harry and Meghan should be stripped of their titles, while 20% have said the Duke and Duchess of Sussex should keep them but not use them (via Yahoo!).