The Real Reason Prince Harry Filmed A Therapy Session For His New Docuseries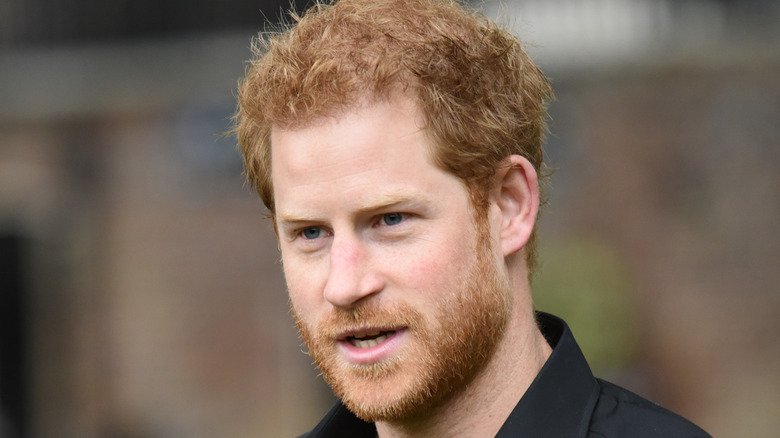 Shutterstock
It's been just a little over two months since Prince Harry and Meghan Markle's explosive tell-all interview with Oprah Winfrey aired, in which Harry and Meghan spoke candidly about their life in the royal family before deciding to step down from their duties early last year, and also spoke openly about their mental health — including the fact that Meghan Markle had suicidal thoughts and the royal family turned the other cheek when she went to them for help (via The New York Times).
Since then, the Duke and Duchess of Sussex have been involved in a number of endeavors involving destigmatizing mental health issues, including Oprah's latest Apple TV+ docuseries, "The Me You Can't See," which features prominent celebrities and public figures opening up about their life experiences, mental health, and more.
The most recent episode of the eye-opening docuseries features Prince Harry speaking about his late mother, Princess Diana, how he is similar to his mother in many ways, how he's changed since meeting his wife, and how therapy has helped him tremendously over the last few years. In an interview with Town & Country magazine, director Dawn Porter opened up about why Harry agreed to film the emotional on-camera therapy session that was featured in the episode, and the reasoning behind his brave decision makes total sense.
Prince Harry was 'game' to try anything on camera for The Me You Can't See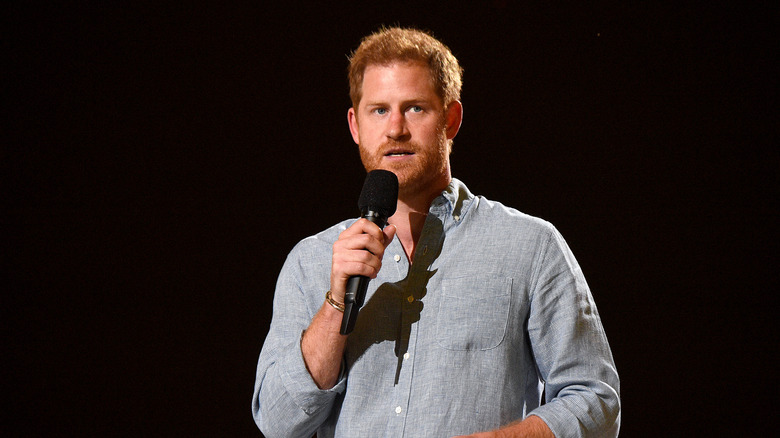 Kevin Mazur/Getty Images
According to Porter, Prince Harry actually volunteered to film his therapy session for the docuseries. "When you have Oprah Winfrey and the best advisers on the planet, you get access to a lot of the best research and the best medicine. Harry, he volunteered, he was game for trying something," Porter explained to Town & Country. "And we thought well, we have the opportunity to film this [therapy] and maybe this is something that will work for some people, maybe it won't, but the idea is that you don't tick a box and you're done, mental wellness is an ongoing pursuit. You have to continue to try new things and to push yourself, and his volunteering to try something was a great way to emphasize and underscore that point."
Porter also revealed that everyone featured on the five-part docuseries wanted to share their life experiences — and even the most traumatic and painful stories — for one reason: to help people. "And every single person, when I would thank them, they said, 'We wanted to do this,' because they didn't want anybody else to go through the pain that they had experienced. They felt it was worth it because they had each been through so much," she shared. "And, I've never had an experience on a documentary project where every interviewee said the same thing about their motivation: that no one should go through what they had experienced."
If you or anyone you know is having suicidal thoughts, please call the National Suicide Prevention Lifeline​ at​ 1-800-273-TALK (8255)​.