Why A Royal Biographer Says Prince Harry Is Terrified He'll Lose Meghan Markle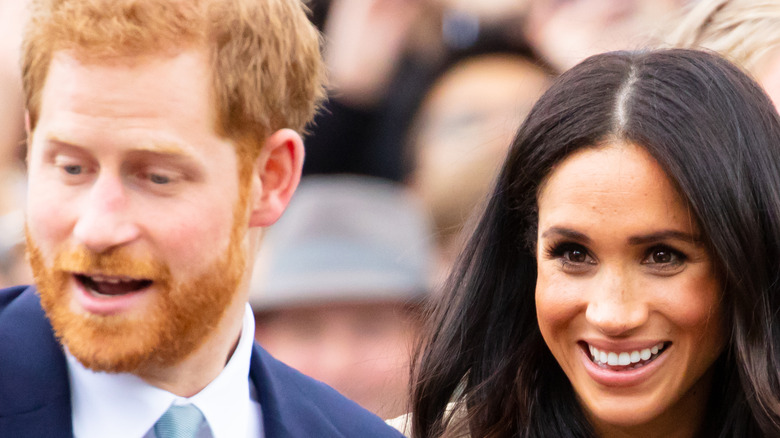 Shutterstock
It's no secret that Prince Harry has led a difficult and traumatic life. In fact, Harry makes no secret of it, considering the interview he and wife Meghan Markle did with Oprah Winfrey that aired in March. A new series in which Harry is interviewed by Winfrey for Apple TV + titled "The Me You Can't See" delves more into Harry's childhood, adult life as a royal, and mental health issues, as well as his romance with and marriage to Meghan Markle (via NPR).
Sadly, one royal biographer feels the most traumatic and defining moment of Harry's life has instilled a deep fear in the Duke of Sussex that he will lose his duchess one day. This is despite their marriage appearing to be solid as they await the birth of their second child, a girl, in their new home away in Montecito, CA. Away from the British royals, who also happen to be Harry's family (via US Weekly).
Diana's loss will haunt Harry forever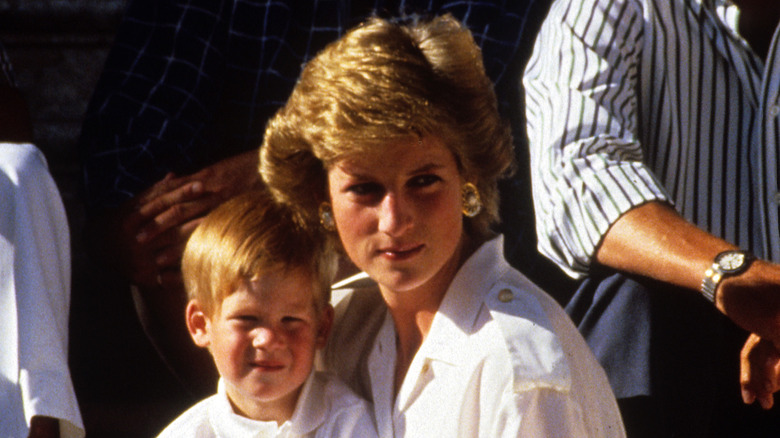 Anwar Hussein/Getty Images
Prince Harry was only 12 years old when he lost his mother in the most tragic way. Princess Diana was killed in a car crash trying to get away from paparazzi photographers.
"The clicking of cameras and the flash of cameras makes my blood boil. It makes me angry. It takes me back to what happened to my mum, what I experienced as a kid. I was so angry with what happened to her, and the fact that there was no justice at all ... The same people that chased her through that tunnel photographed her dying on the back seat of that car," Harry told Winfrey in their new documentary series (via NBC).
Royal biographer, Angela Levin, who interviewed the duke for "Harry: Conversations with the Prince," a 2018 biography (via Page Six), tweeted her thoughts on Harry's fears on Monday, as well as his revelation that Meghan considered suicide and that his family treated his wife in a racist manner.
"How dreadful if Harry constantly thinks that he will lose Meghan like he did Diana and he blames racism. Plus, can't get rid of M's threat to commit suicide," she posted on Twitter. "His life sounds too much for him and he should step back from being a woke lecturing celebrity."
No matter what his biographer things, Harry is determined to speak out in "The Me You Can't See," as he has made sure the series has a focus on mental health.