The Truth About Thomas Lennon's Wife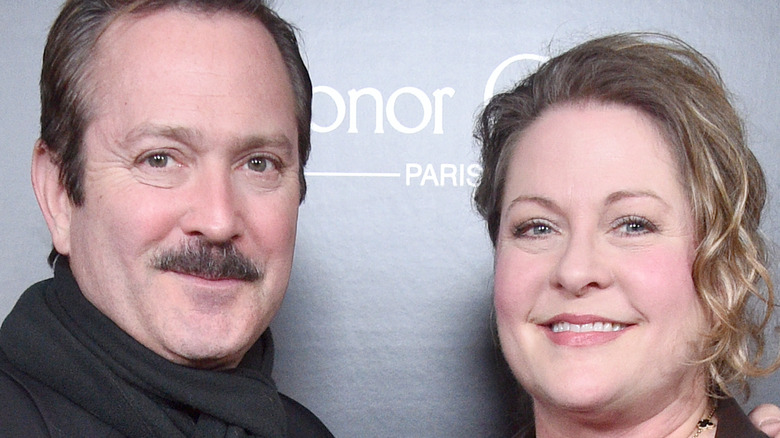 Gregg Deguire/Getty Images
Thomas Lennon, star of "Reno 911!" is a comedian and performer who titles himself as an impressionist (via GQ). That pretty much means what it sounds like it means: he's excellent at doing impressions of other people. That skill has served his career well, and he's made a lot of interesting films and TV shows while also making a lot of people laugh.
One person who is intimately familiar with Lennon's comedic skill is his wife, Jenny Robertson. Far from being just the wife of a celebrity, she's also built her own successful acting career. She got her start in 1988's "Bull Durham," and never looked back (via IMDb). Roberston has even co-starred on "Reno 911!" alongside her husband. Although her resume is impressive, Robertson hasn't picked up any new work since 2016, but that might be because she's been busy raising the pair's son, Oliver. 
Thomas Lennon rarely speaks about his home life, including his wife and son, but sometimes little details pop up.
It took time for Jenny Robertson and Thomas Lennon to conceive their son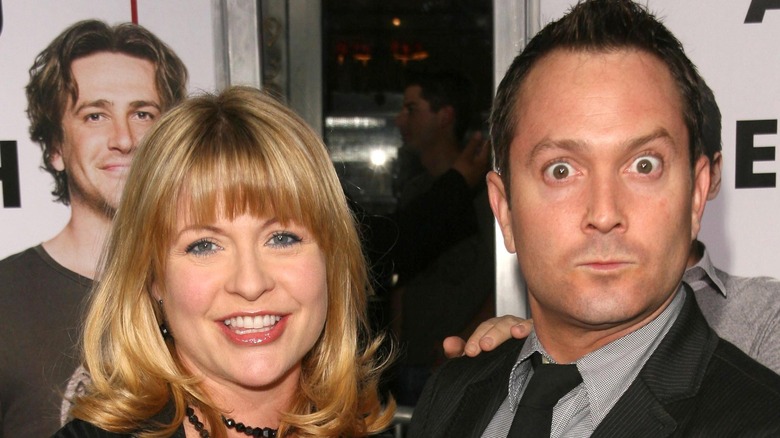 Shutterstock
Thomas Lennon participated in an interview with Life of Dad where he spoke about fatherhood and how it does (or does not) impact the kind of roles he takes on. "I wish I could say I was that selective as an actor. (Both laugh.) The only award that I have ever been nominated for is a Best Kiss movie award for me and Paul Rudd in 'I Love You, Man.' I am also in 'Harold and Kumar in 3D.' I am pretty sure there is a scene in 'Bad Teacher' where I am in Cameron Diaz's underwear on a Xerox machine. So I guess I can't technically say that I am always looking for roles where my son will be watching and will be proud of me one day."
Taking a more serious tone, the comedian also shared that his wife Jenny Roberston struggled with infertility before they conceived their son. Upon learning about the pregnancy, Lennon recalled, "The first thing that I thought was she must be kidding. This can't be possible. I have been wearing those Lieutenant Dangle shorts for six years at that point. I thought I must have done permanent damage to myself. This can't be so. So we tried for a long time. Jenny is a little bit older than me. It didn't seem like it was working out. We became accidental parents. It was a total surprise for us" (via Life of Dad).