Here's How Much The Rembrandts Are Really Worth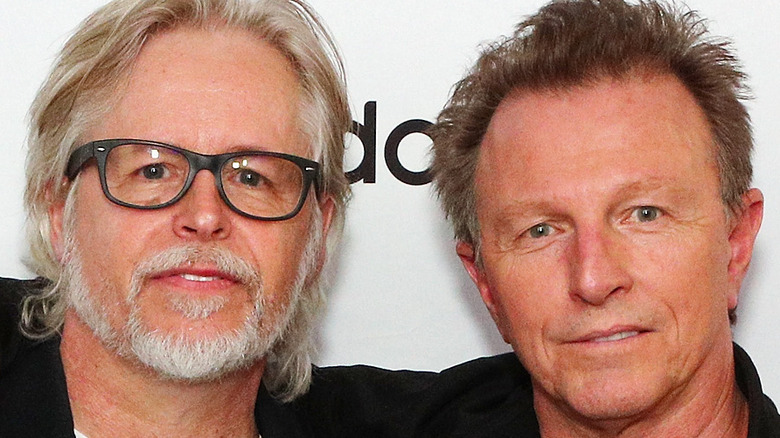 Astrid Stawiarz/Getty Images
When the Rembrandts sang and recorded the theme song of "Friends," they had no idea that they had created the anthem of the nineties. The pop rock duo, made up of musicians Danny Wilde and Phil Solem, had been performing alternative tunes in small venues up until that point, per Independent. "We went from being the darlings of the alternative scene to a proper mainstream band," Wilde said in an interview with Independent.
Sure, the band had a little success before they took up the gig that changed their lives. A few of their songs had grown popular amongst alternative music lovers in the U.S. As it turns out, one of their fans was Kevin Bright, the producer of "Friends," via BuzzFeed News. Co-executive producers Marta Kauffman and David Crane, along with lyricist Allee Willis, wrote the lyrics. They then let the Rembrandts have free reign over the instrumentation. 
"We completely made it our own," Wilde told Independent. "I remember thinking it was awesome, a really cool little pop tune. It had great harmonies and this upbeat vibe. More than anything, it was fun." As the song exploded in popularity, however, Wilde and Solem realized it was overtaking the rest of their music. Still, they were more than happy with the $5 million in royalties they received, as reported by Screen Rant.
How the Rembrandts grew their net worth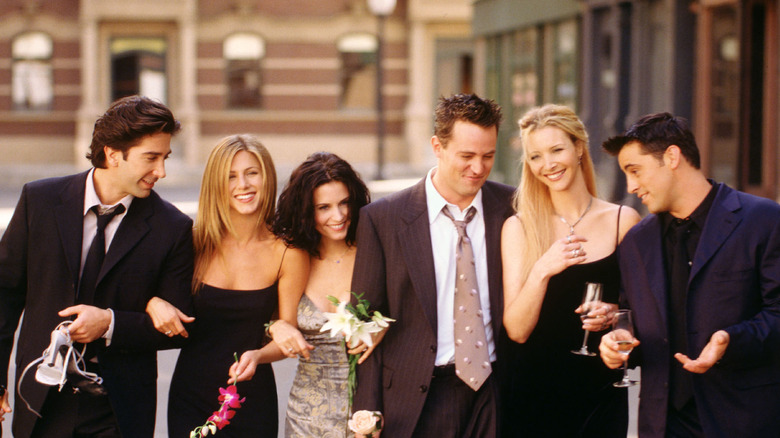 Getty Images/Getty Images
As Danny Wilde told Independent, he and Phil Solem were initially thrilled to sing the "Friends" theme song. When the sitcom became popular, though, they discovered that a lot of their fans were unhappy. "I think we lost a lot of our original fans at that point," Wilde explained, "and many people stopped taking us seriously."
Wilde recalled being surprised to hear the song on the radio just a week after its release, via Catch News. The Rembrandt's record label then asked the duo to finish the 40-second song. From there, the record label insisted that the single be added to the duo's LP, released in 1995. "We felt that the song went against the more serious, alternative vibe of the album," Wilde told Independent. "It sounded like nothing else we had done." On the other hand, Wilde admitted that he changed his tune when he saw how much money it brought in. "Mind you, we stopped complaining when we saw the sales figures," he confessed.
While the Rembrandts ultimately broke up in 1997 as a result of their experience with "I'll Be There," the band members seem to be doing well. "Let's just say I'm not going to retire on it, but I've managed to put both my kids through college," Wilde said to Independent. BuzzLearn reports that Wilde may have a net worth between $1 and 3 million, and People AI estimates that Solem's net worth may be about $3 million.