The Real Reason You Shouldn't Buy Vitamins At Dollar General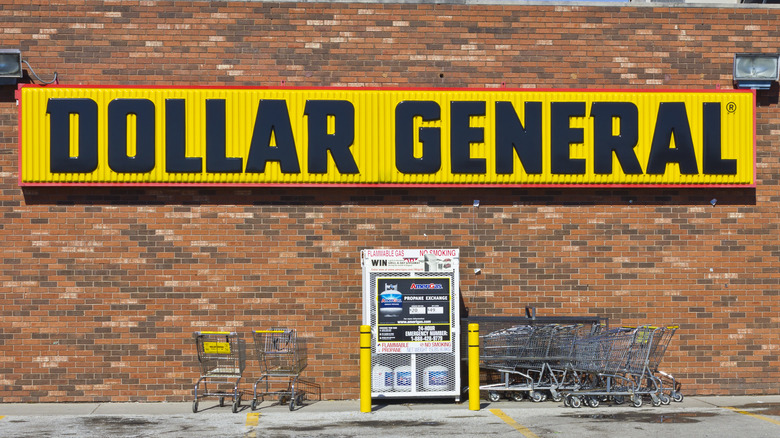 Shutterstock
Dollar General stores are popping up all over the place. Chances are, you live near one, or there's one opening soon close to you because the discount retailer expanded in 2020, according to Supermarket News. After its rapid growth, Dollar General now operates at least 17,177 stores across 46 states. These stores are convenient and offer a wide range of products that make sense to purchase for your household. For instance, party supplies, paper goods, and some cleaning supplies remain bargain purchases at Dollar General (via Business Insider). 
While you might feel tempted just to pick up every item on your shopping list on your next trip to your local Dollar General, there are some things, like liquid laundry detergent and extension cords, you should skip. Over-the-counter drugs also remain an item you should purchase from a reputable pharmacy or trusted retailer. Similarly, you might feel tempted to throw vitamins in your cart during a quick shopping trip to the discount store, but Reader's Digest said that you should skip them. 
Here's why vitamins from Dollar General could end up costing you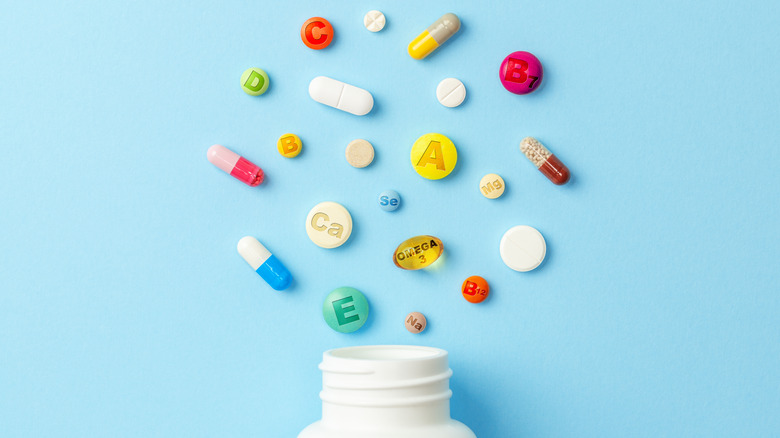 Shutterstock
It might seem wise to save a few bucks on vitamins you and your household likely take every day. After all, the price at Dollar General is typically much lower than at the drugstore. Unfortunately, what seems like a bargain at the checkout might not offer much savings when it comes to your health. Reader's Digest warned that you might not know what you get with the vitamins at Dollar General, which means you might not get enough of the active ingredient, or the fillers might not be great for you. 
Trae Bodge, a smart shopping expert,  agreed. He told Kiplinger, "Anything for internal use, like vitamins, should be skipped. Don't take any chances – just shop at the pharmacy, a big box store, or wholesale warehouse for those." 
However, one caveat is that name-brand health supplies for external use like cotton balls or swabs might be a good deal if the price is lower than other retailers you frequent. In the end, it's generally not advisable to take shortcuts when it comes to your health.