Ruth Bader Ginsburg's Will Reveals A Surprising Beneficiary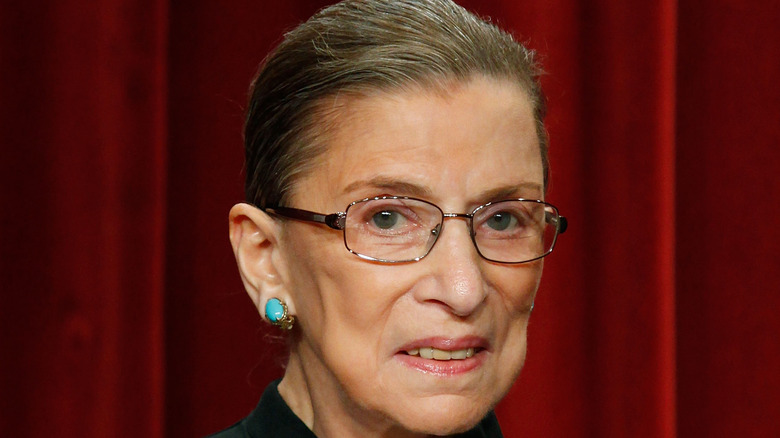 Mark Wilson/Getty Images
Many mourned when Supreme Court Justice Ruth Bader Ginsburg passed away in September of last year. But we can't imagine anyone to be more devastated than the RBG's two children, Jane and James Ginsburg, her grandchildren — and her longtime housekeeper Elizabeth Salas, who was seated next to then-presidential contender Joe Biden as the legendary justice lay in state at the Capitol Rotunda.
Now it has emerged that RBG has rewarded her housekeeper for her friendship and loyalty, by leaving her with $40,000 in cash (via TMZ). Salas reportedly worked for the Associate Justice for more than two decades, or a few years after RBG was named to the Supreme Court in 1993 (via History). 
Ruth Bader Ginsburg was worth more than that, and TMZ, which broke the news of Salas' inheritance, said the rest of her estate, which is worth about $5.5 million, which includes possessions like cars, art, jewelry, and books.  
Other similar friendships have been formed under the same circumstances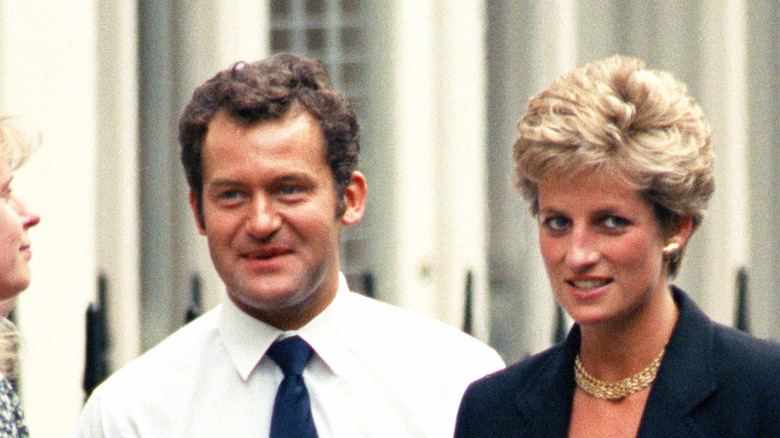 Antony Jones/Getty Images
The relationship between Ruth Bader Ginsburg and Elizabeth Salas likely mirrors the friendships that have arisen from similar circumstances. One such relationship was the one shared by Diana, Princess of Wales and Paul Burrell, who she once described as her "rock". While he began his royal career in the service of Queen Elizabeth II and Prince Philip, Burrell and his now ex-wife joined Diana's household after her separation from Prince Charles, and he was the one Diana trusted with outbound correspondence from divorce documents to personal letters. When she died in a horrific car accident in Paris, it was Burrell that chose her Catherine Walker outfit and dressed her, and it was he who stayed with her coffin until the day her funeral dawned. For his loyalty, Diana willed him 50,000 British pounds, or about $70,000 by today's standards (via The Independent).
Queen Elizabeth, Diana's ex-mother-in-law, currently has a similar relationship with Angela Kelly, whose title is Personal Advisor to Her Majesty (The Queen's Wardrobe), but she is also known to be one of the Queen's closest friends. "We are two typical women," Kelly once said. "We discuss clothes, make-up, jewelry. We say, 'Would this piece of jewelry look nice with that outfit?" (via Town and Country).