The Truth About Alexis Bledel And Vincent Kartheiser's Marriage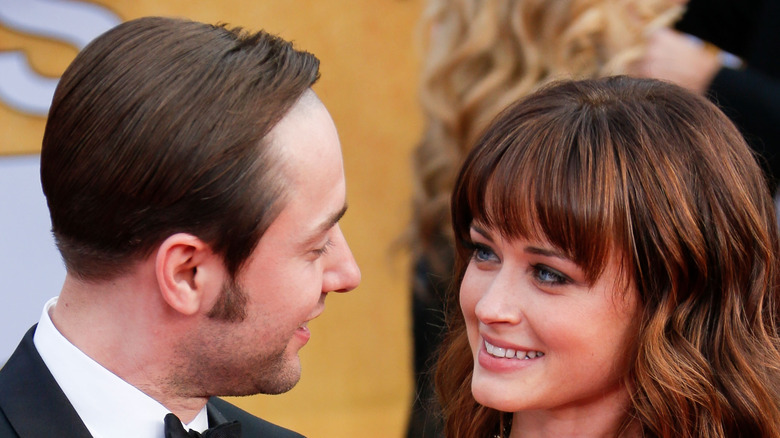 Imeh Akpanudosen/Getty Images
The AMC television show "Mad Men" was a cultural juggernaut, helping to launch the career of Jon Hamm and turning many of the cast members like John Slattery and Christina Hendricks into household names. But for Vincent Kartheiser — the actor who played Pete Campbell — the lasting impact of the show was not just professional, but personal as well when an onscreen romance with actress Alexis Bledel evolved into something more (via People).
The pair first met in 2012, when Bledel, known for starring roles on shows like "Gilmore Girls" and "The Handmaid's Tale" (via IMDb), guest-starred in the show's fifth season playing a troubled married woman with whom Pete Campbell has an affair. However, Kartheiser insists nothing romantic happened between the two until after Bledel's arc on the show was wrapped. "We were completely professional. We never saw each other out. We never — it was nothing, it was just work," Kartheiser told Vulture in 2014.
That being said, the cast and crew of "Mad Men" could sense there was something there, despite the pair's professionalism. "I did know he liked her from a very early point," Hamm shared. "I was a supporter of that union."
Alexis Bledel and Vincent Kartheiser's shared values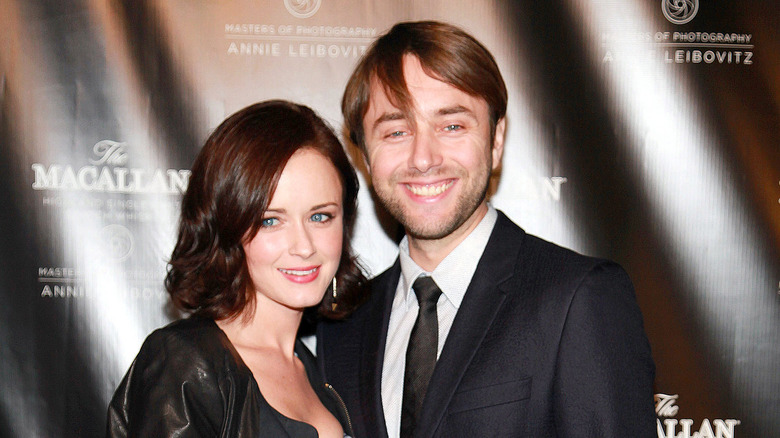 Astrid Stawiarz/Getty Images
Even "Mad Men" creator Matthew Weiner had a good feeling about the two. "I told Vinnie that they would be great together. I was like, 'Don't blow it!'" Weiner told Vulture in 2014. He added, "Honestly, they're a really good match. They're both very down to earth, with a sense of responsibility and strong family ties."
Vincent Kartheiser has spoken openly about how much he values his privacy, something that extends to his relationship with Bledel. "It's something I realized about the most important things in my life," he told Vulture. "If I share them with the world and I open that door to their fuming anger that they need to get out or their adoration that they want to flaunt, it lessens it. It cheapens it; it weakens it. And it's magical, love, and all of that is...profoundly spiritual, and it just doesn't feel right."
And while the two clearly value their privacy, the same can't necessarily be said of their co-stars: The reveal they had a baby boy was made by none other than Alexis Bledel's "Gilmore Girls" co-star Scott Patterson (aka Luke) who shared with Glamour in 2016, "It was great to see her. She's really blossomed as a woman and now she's a proud new mother and married and happy."
Hopefully Bledel's co-workers on "The Handmaid's Tale" understand the value of secrecy — at least their characters are well-versed in it.