Tom Colicchio's Net Worth: The Top Chef Host Makes More Than You Think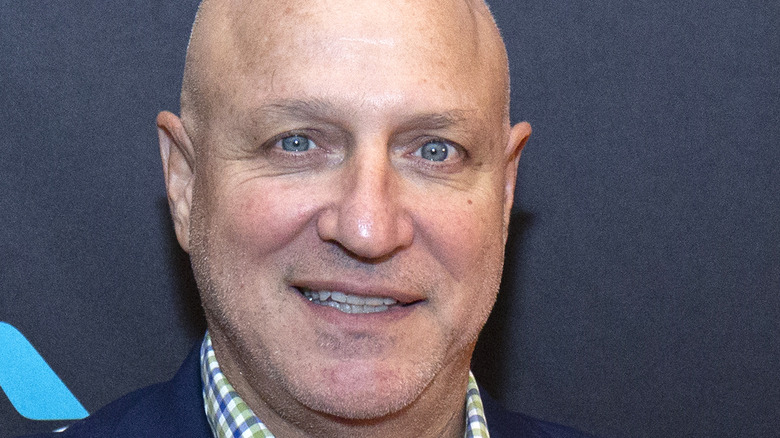 Santiago Felipe/Getty Images
While "Top Chef" viewers know him best as one of the show's judges, those in the food industry know Tom Colicchio best as a talented chef and successful restaurateur.
Colicchio fell in love with cooking while working in the kitchen with his mother and grandmother. He used cooking manuals by celebrity chef Jacques Pepin to improve his skills, and got his first job at 17 at Evelyn's Seafood Restaurant in New Jersey (via TV Guide). He eventually became a line chef at Quilted Giraffe in New York City.
"It was a four-star restaurant. I was still planning on culinary school, but once I was promoted from line cook to sous chef, that was it," Colicchio told Bloomberg. Despite his lack of a formal education, he went on to work at the Hôtel de France in Auch, France, and as the executive chef at the Mondrian in New York. In 1994, he became a co-owner of Gramercy Tavern and won the James Beard Award for Best Chef, New York, in 2000. The following year he launched Crafted Hospitality, a restaurant group that includes New York's Craft, Temple Court, Long Island's Small Batch, Craft Los Angeles, and Heritage Steak and Craftsteak in Las Vegas. 
And in 2006, Colicchio brought his vast culinary knowledge to "Top Chef "as executive producer and head judge. "It's not so different from my regular job, which is to give young cooks honest feedback about their work," he explained.
Tom Colicchio's career has earned him millions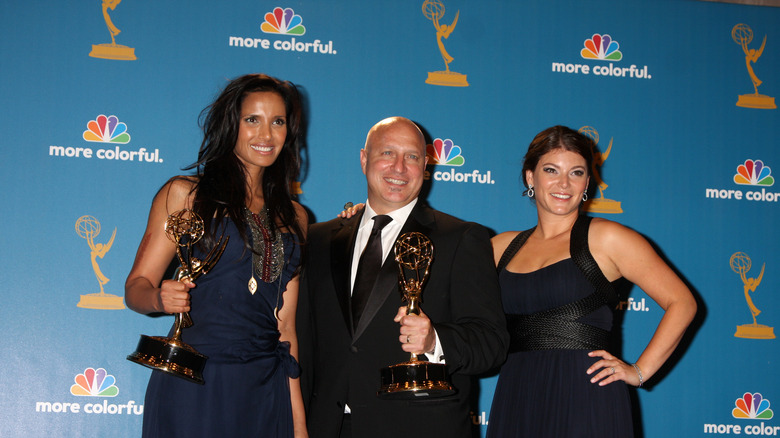 Shutterstock
Tom Colicchio's success in the restaurant world, as well as his work on "Top Chef," has earned him five James Beard Foundational Medals, as well as an Emmy Award. In addition, Colicchio is the author of two books: "Think Like a Chef" and "Craft of Cooking" (via TV Guide). All of this has helped him achieve a net worth of $20 million, according to Celebrity Net Worth.
While he has plenty to keep him busy, Colicchio shows no signs of slowing down. Not only did the 18th season of "Top Chef" premiere in 2021, but Colicchio also launched Vallata, his first Italian restaurant (Eater New York). The eatery's website explains that the menu is "inspired by his family & a year of home-cooked meals," which Colicchio prepared for his wife, Lori Silverbush, and their three children.
"I think people are looking for a friendly place where they know they're going to get a good meal and they can see other people enjoying themselves and be social again," Colicchio told RESY New York about his new endeavor.