Ben Napier's Daily Gift To Erin Proves The Love Is Still Alive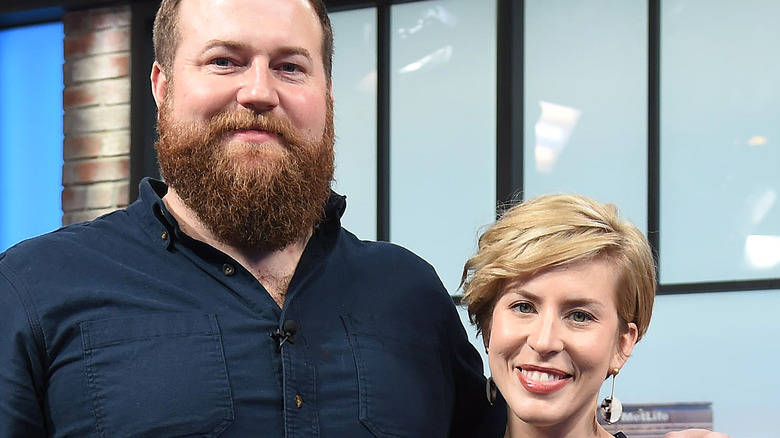 Gary Gershoff/Getty Images
Erin Napier and Ben Napier may have been married for over a decade, but that doesn't mean that their life together is mundane. In fact, judging by a sweet gesture Ben does for Erin each day, this couple is still in the honeymoon phase of their relationship.
During an interview with People in April 2020, Erin revealed that her husband actually writes her a short love note each and every morning. "Every day he's up before me, and he writes me a letter," Erin shared. "It's a short one, but it's a letter. And since I don't do coffee, I drink Coke, he's got one waiting."
According to Ben,  he loves reminding Erin that she's his "dream girl."
"Why would I not continue to court her and win her over every day? That's always my goal," he explained. In a recent note left for Erin in April, Ben wrote, "Good morning! Well, another season of Home Town has ended. I don't know how long God wants us to do this, but I am happy to be doing it with you. I love you and hope we always get to work together."
Erin has also been known to praise Ben in love notes of her own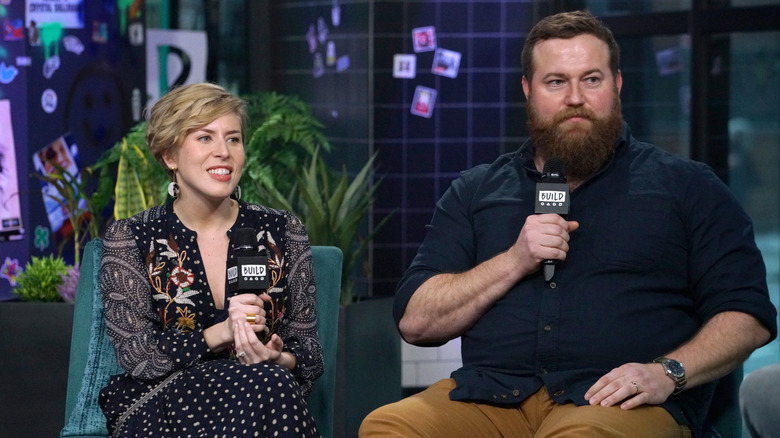 Manny Carabel/Getty Images
According to People, Erin and Ben Napier met at Jones County Junior College in Mississippi and got married on November 22, 2008, when she was 23 and he was 25. Since then, they've welcomed daughter Helen, and are awaiting the birth of their second child, also a girl, who is expected later in 2021.
While Erin doesn't write daily notes to her husband, she doesn't shy away from praising the man of their family online and posted a heartwarming message to him on Instagram on their 11th wedding anniversary. "Thank you for the way you lead our family and take care of Helen and me, the way you hold my hand through every day," Erin wrote. "I still have a crush on you."
After winning over HGTV audiences with not only their keen sense of design, but also their storybook romance on their debut series, "Home Town," Erin and Ben nabbed themselves a spinoff, "Home Town Takeover." "This is a big one," Erin said of the show in a statement. "HGTV has never, ever taken on a whole town renovation and restoration project and we're so proud and excited to be leading the team that will get it done."
"Home Town Takeover" airs Sundays at 8/7c on HGTV.