Times Ellen Went Too Far Picking On Her Guests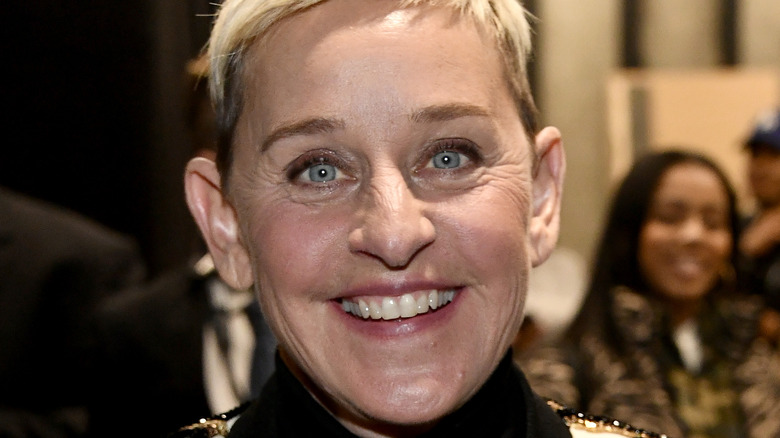 Frazer Harrison/Getty Images
For years, Ellen DeGeneres was the queen of kind comedy. Not only did she exude joy on her show, not only did her celebrity guests always come across like they were having a blast, but she would finish her show with the tagline "Be kind to one another." But the façade around DeGeneres' world came crumbling down when Buzzfeed News dropped a scathing report about the work environment abuse taking place at DeGeneres' show.
According to a former employee interviewed by Buzzfeed News, the environment at "The Ellen DeGeneres Show" was incredibly toxic. "That 'be kind' bulls**t only happens when the cameras are on," the former employee said. "It's all for show." The scathing report led to the firing of two executive producers and one co-producer from the team, but the damage still stood. DeGeneres announced not even a year later that her show would come to an end.
Since the announcement, people have been going back through her time on the air with a magnifying glass, and are realizing that things weren't as kind as they seemed. 
Things with Dakota Johnson went way too far
To anyone remotely aware of the damage that has been done on-camera at "The Ellen DeGeneres Show," the conversation with actress Dakota Johnson (that took a left turn) shouldn't come as a surprise. In November 2019, Johnson joined Ellen DeGeneres and the topic of her birthday – which was two months away at the time – came up. DeGeneres started to give Johnson flack for not inviting her to her previous birthday party, but Johnson kindly reminded DeGeneres that she had invited her, and she made sure to correct the host on-camera. 
"Actually no, that's not the truth, Ellen. You were invited," Johnson said during the awkward exchange, which can be watched on YouTube. "Last time I was on the show, last year, you gave me a bunch of s**t about not inviting you, but I didn't even know you wanted to be invited. I didn't even know you liked me." 
DeGeneres was clearly frazzled by the exchange, but she didn't apologize or try to move on. She kept poking at the subject, and things just went from bad to worse. The video has over 8 million views on YouTube, and as noted by Vox, the exchange quickly became a rallying cry regarding DeGeneres' behavior.
Ellen was pretty tone deaf when she made fun of this comedian's name
It's always a good idea to Google your guests before they come on your talk show, and Ellen DeGeneres clearly missed the memo when comedian Hasan Minhaj came on her show. As noted by People, Minhaj corrected Ellen multiple times on her pronunciation of his name, and the entire exchange was incredibly cringeworthy. 
Naturally, Minhaj's appearance on the show prompted him to speak out about the host's lack of preparedness, as well as the double standard that she had embodied during his appearance on her show. 
During an episode of his Netflix series "Patriot Act with Hasan Minhaj" on Netflix, the comedian spoke about DeGeneres' picking at his name and how problematic it was, especially to his parents who just so happened to be sitting in the audience at the time. "I looked in the audience ... and [my mom] kind of cringed," Minhaj recalled. "And I was like, 'Dude, what am I doing?' I have a show with my f**king name on it ... So I was like, 'All right, Ellen, let's just do this right now.' Because we can pronounce Timothée Chalamet, so we're going to do this right now."