CDC Has Good News About Breakthrough COVID-19 Infections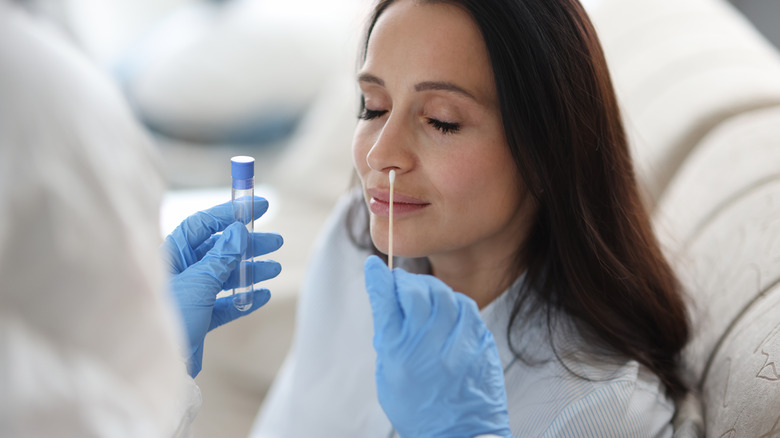 Shutterstock
It has been a long road to get to the point that we are hearing more good news about COVID-19, than bad. Consider that just this week, it was reported there were fewer than 30,000 new infections reported for the first time in over a year. This is a major milestone — and so many more are being hit each day. Life is kinda getting back to normal, so much so that travel plans are up, and schools are set to reopen across the country (via The New York Times and Los Angeles Times).
Of course, all of these positive reports are a direct result of the high rate of vaccination across the country. NPR notes 131 million Americans are fully vaccinated, which constitutes nearly 40 percent of the population.
We have been told the shots are very successful at protecting people against COVID-19, with the Johnson & Johnson 1-shot option being 66.3 percent effective, per the CDC. Meanwhile, the Pfizer vaccine is 95 percent effective after the second shot according to the CDC, and the Moderna vaccine is 94.1 percent effective. Even better news: COVID-19 vaccines in 12-to-17-year-olds are proving to be 100 percent effective, according to The New York Times.
But what about breakthrough infections?
Breakthrough infections can happen, but they are very rare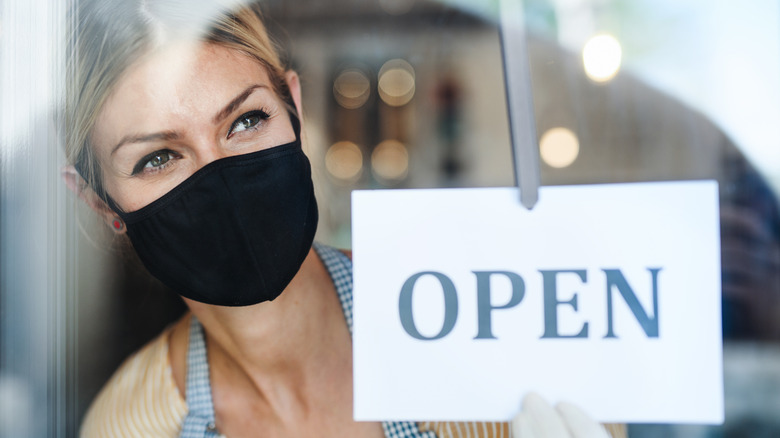 Shutterstock
What is a breakthrough infection of COVID-19? Well, this happens when a fully vaccinated person becomes infected with the virus, according to the CDC. As the agency notes, these are "expected." But as NBC News reports, they are also rare, with only 10,262 breakthrough infections being reported — and remember, that is out of 131 million vaccinated individuals.
It's worth noting a quarter of these infections happened in folks who did not show symptoms, or experience cold-like illness (via MedPage Today). Still, 160 people died. Meanwhile, 63 percent of diagnosed breakthrough infections happened in women. You may recall one high-profile case of a breakthrough infection that happened to Bill Maher.
Overall, clearly these incidents are few and far between, and experts are saying it is unlikely vaccinated people can spread the illness to others due to a low level of virus (via Fortune). Still, it's worth noting more research is needed on the topic of breakthrough infections before we know exactly how they impact people and the spread of COVID-19.