We Just Reached This Major Milestone With COVID-19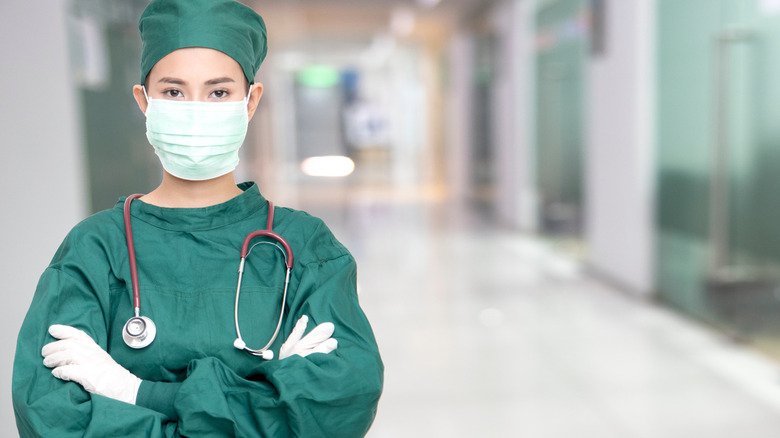 Shutterstock
It seems we have finally turned a corner in the fight against COVID-19. After 14-plus months of bad news, things are looking up. NPR reports that nearly 130 million people have received vaccinations, accounting for nearly 40 percent of the U.S. population. Adolescents are now eligible to receive the COVID-19 vaccine. And, Today reports more good news about the pace of infections.
In fact, the daily average of new cases dropped below 30,000 for the first time in a year. Health Day reports the death rate from COVID is at the lowest it's been since last summer. As Dr. Scott Gottlieb, former head of the U.S. Food and Drug Administration, said on "Face the Nation," "I think by June, we're probably going to be at one infection per 100,000 people per day, which is a very low level."
The New York Times reports hospitalizations are dropping too. Consider that San Francisco General Hospital had no new infections for the first time since the beginning of March of 2020.
Life is returning to normal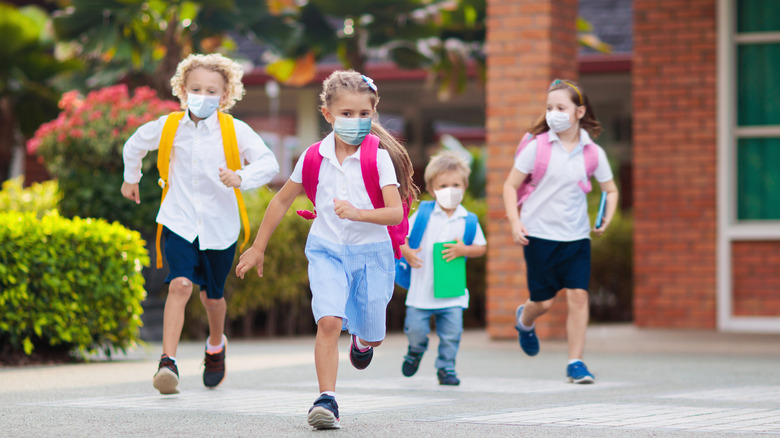 Shutterstock
With those encouraging facts, we can see many signs of pre-pandemic life emerging all around us. The largest school system in the country in New York City will have no remote option next year, per New York Daily News. Restrictions are fully lifted for Washington, D.C. restaurants — although some are hesitant to go back to the way things were pre-pandemic, according to DCist.
MarketWatch reports summer travel interest is spiking, with the outlet noting more than ten times the number of people passed through TSA screenings in the first week of April versus last year.
All in all, COVID-19 is controlling fewer aspects of our lives, and the trend will hopefully continue, with President Biden aiming to vaccinate 70 percent of Americans by the July 4th holiday. For his part, Dr. Anthony Fauci says this is likely to happen — more good news (via The Washington Post).