The Truth About Ashton Kutcher's Relationship With His Twin Brother, Michael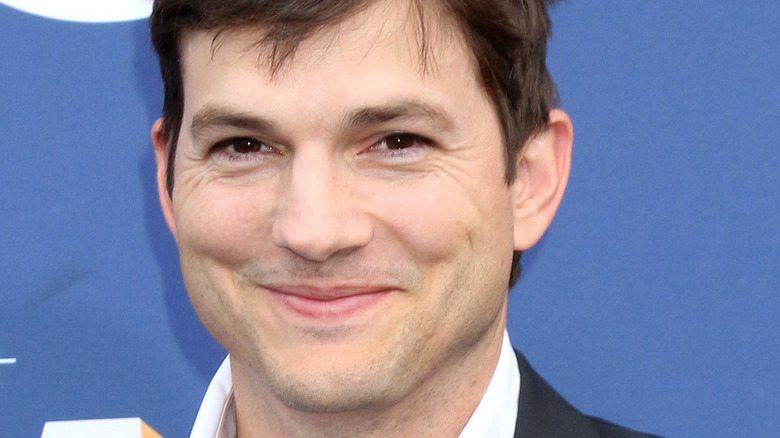 Shutterstock
While Ashton Kutcher has gained tons of fans through his work on "That '70s Show" and "Two and a Half Men," one person the actor admires most is his twin brother, Michael.
Born in February 1978 in Iowa, Michael was much smaller than his brother at birth, weighing less than five pounds and struggling to breathe, according to the Cerebral Palsy Foundation. By the age of three, Michael was dealing with "significant developmental delays," and was diagnosed with Cerebral Palsy before kindergarten. He underwent several surgeries, including a life-saving heart procedure as a teen. Through it all, he had the support of his brother, Christopher (Ashton's given first name).
"I had all of the stereotypes that come with having a disability. I was called every name in the book on the playground. I had difficulty making friends," Michael told Today Parents. "But I had Chris there to help me and support me."
And while accepting the Robert D. Ray Pillar of Character Award in 2017, Ashton paid tribute to his twin, explaining that "when I got older, I spent years and years feeling bad about it, our inequalities. He also taught me that he had gifts I didn't have. Extraordinary gifts that I didn't have, and that every time I felt sorry for him in life, I made him less. He taught me that, and he gave that to me" (via Hello!).
Ashton Kutcher's brother was once 'very angry' with the actor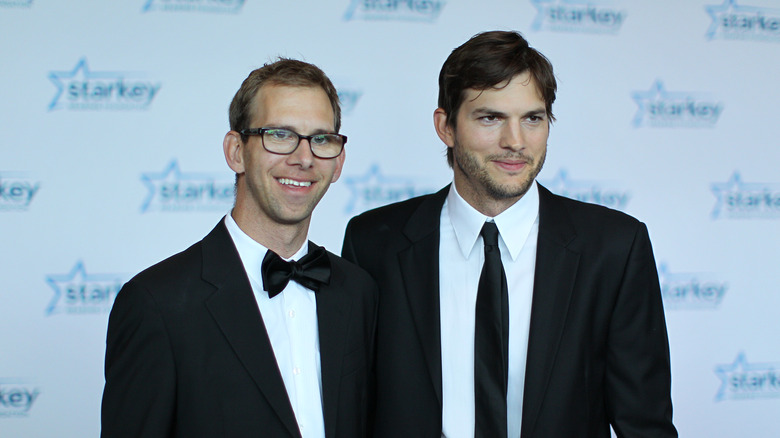 Adam Bettcher/Getty Images
While Ashton Kutcher has been a strong support system for his brother through the years, Michael was initially upset when the actor revealed to the public that his sibling has cerebral palsy.
"I was very angry. Very angry. I remember speaking to him about it," Michael, 43, told Today Parents. "I didn't want to be the face of CP. I never talked about it."
With time, however, Michael realized that his brother had done him "the biggest favor," explaining that the revelation has "allowed me to be myself." He is now a public activist who is involved with the Cerebral Palsy Foundation. He also has a thriving career as an Assistant Vice President for Transamerica, and lives in Denver, Colorado with his wife and three children (via The Focus). And Michael is thrilled that his brother has found love with wife Mila Kunis.
'I love Mila," he told US Weekly. "Those two reunited after 14 years, and I think they were meant to be. It'd be like Ross and Rachel getting married, like David Schwimmer and Jennifer Aniston getting married!"