Here's How To Find The Best Sports Bras For Plus Sizes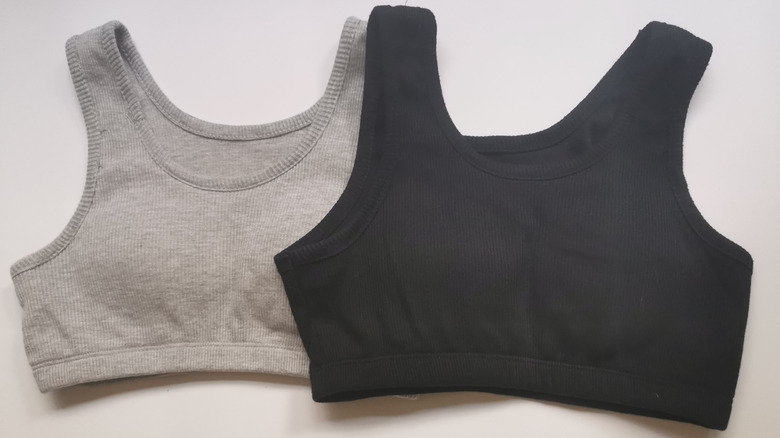 Shutterstock
Finding sports bras is hard, but it gets even harder when you're plus size. Heavy-chested girls have a hard time finding a bra that is equally supportive and stylish, but that doesn't mean they deserve to wear plain and simplistic bras. And, luckily, fashion brands are now starting to take notice of plus-size women and their demands for inclusive clothing.
As Today notes, the best sports bra that any plus-sized woman can wear is the Livi Rae Lingerie Anita Active Sports Bra. While a bit on the pricey side ($69), this bra is equal parts durable and stylish. Its inclusive size range (32D to 42H) and padding make it the perfect investment, the outlet reported. "I love the bra because it provides support, control and comfort," Maui Bigelow, owner of PhatGirlBouteeqe, said. "A woman on the move needs a sports bra that covers all the bases."
And, if you're a runner, Self recommends Lane Bryant Maximum Support Sports Bra. This bra, according to the outlet, has adjustable straps, an inclusive sizing range, and is it quality. It's nearly perfect! While more expensive than Livi's brand, its quality is top-tier, which makes the purchase a must!
How to find your bra size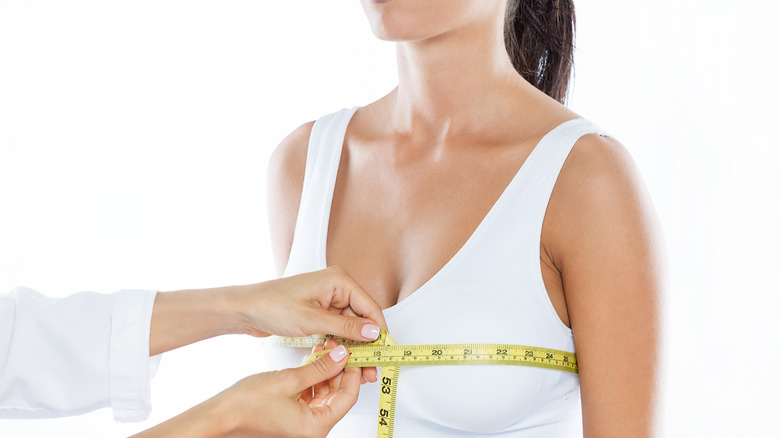 Shutterstock
When looking for bras, knowing your cup size is important. According to Freshpair, around 85% of women don't know their bra size. Wow. Luckily, it's easy to find out (via Real Simple).
Freshpair reveals that the majority of your bra's support is your band — it's designed to uphold your breast. So, if you're wearing the wrong size, your bra won't be snug, thus sagging your breast. Next is the cup, which should fill up your breast, the outlet said. And, if it doesn't, your cup is too small or too big.
Before measuring yourself, it's important to know that each brand of bras has different cup sizes, per Freshpair. So, while you may be a 32B at Victoria Secret, you can be a C cup somewhere else.
Measuring your breast is easy — simply use a measuring tape and wrap it around your back so the opening is in the front (via Freshpair). The number you write down is your band size.
Your cup size is measured by wrapping the tape around the fullest part of your bust, leaving an opening in the front, the outlet said. This number is your bust.
Lastly, you must follow this equation to get your cup size: Subtract the bust from the band and you'll get your cup size. Easy, right?
Now you know your bra size, which makes bra shopping just that much easier!