Why Sandra Bullock Felt Held Back By Her Hair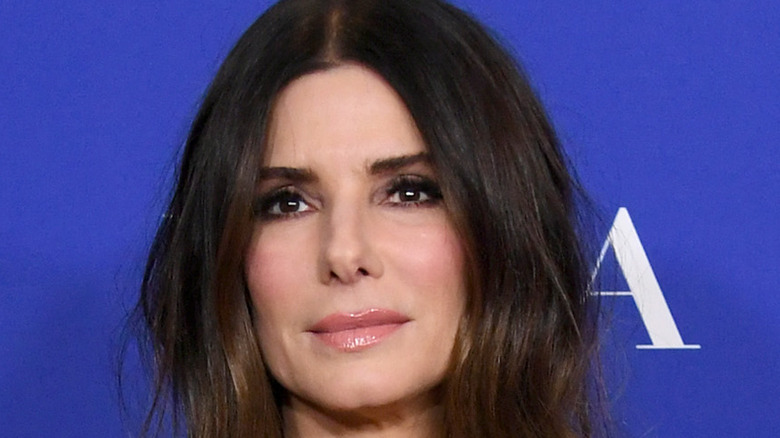 Kevin Winter/Getty Images
Hairstyles can have a massive impact on our look, our aesthetic, and our overall self-esteem. A hairstyle can make the difference between a good day and a bad day, and a haircut gone wrong can feel like one of the worst things in the world. Well, when you've got a job in the public eye and your career depends heavily on your appearance, a bad hairstyle can be career altering. Whether it's for a new role, a new identity, or simply being in the mood for a change, there are quite a few dramatic hairstyle changes that have left the public absolutely shook. Take Shakira, for example, who surprised the world when she changed her wavy dirty blonde locks to a stunning, blown out pink. Look at Taraji P. Henson, who took the new year as inspiration to dye her hair a gorgeous dark purple. And how could we forget Tiffany Haddish, who decided to go for a stunning shaved head look, which she absolutely rocked (via Glamour). 
Sandra Bullock – who's had a stunning transformation — has also had a variety of dramatic and unforgettable hairstyle changes, but it turns out that the reason behind these decisions might have been much more career focused than we knew.
Sandra Bullock revealed that she had been hiding behind her long hair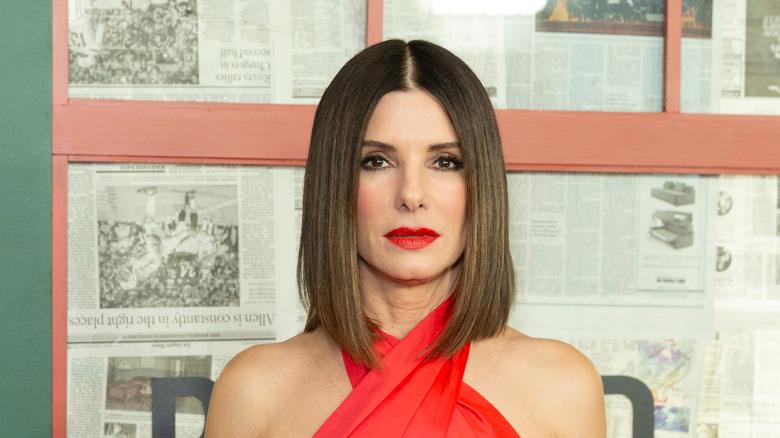 Shutterstock
Sandra Bullock has had no issue staying relevant throughout the duration of her career. With an impressive amount of blockbusters under her belt and a repertoire of films that demonstrate her incredible range as an actress, this A-Lister certainly knows her strengths (via SheKnows). But during an interview with journalist Hoda Kotb on "Today," Bullock shared some information that actually revealed some weaknesses of hers.
In 2018, while actress was just coming into the limelight while promoting her new projects, "Ocean's 8" and "Bird Box," Kotb pointed out her brand new hairstyle, which warranted a deep conversation. "You know what they say, they say when a girl changes her hair, she's gonna change her life," Kotb told Bullock. Her new look at the time was shorter, about shoulder length, with light highlights and styled pin straight and sleek, highlighting her gorgeous facial structure. This was quite a change for Bullock, as she has historically worn her hair long, thick, and dark, which has certainly always suited her. But this 2018 version of Bullock was unlike one we'd ever seen before. 
"My life is changing so fast," Bullock explained to Kotb, adding that her new shorter hairstyle actually felt quite refreshing. "It's funny. I feel like my hair was there to help me hide. And I hide behind my hair. And when I did cut it, I went, 'Oh, OK, that's me. I can be this person now.' It's all about the hair," Bullock said.