Author Eric Carle's Net Worth At The Time Of His Death Might Surprise You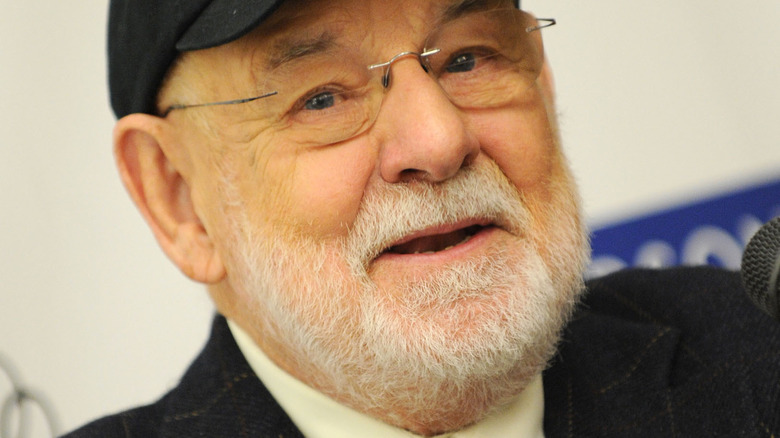 Jason Kempin/Getty Images
The world of children's literature became a little darker with the news that Eric Carle, author of "The Very Hungry Caterpillar," died at age 91. His publisher released the announcement that he had died on May 23, surrounded by his family, at his summer studio in Northampton, Massachusetts (via The Associated Press). 
For more than half a century, Carle delighted children — and adults! — with his vivid illustrations and sweet stories. Through him, generations of kids learned about days of the week ("Today Is Monday"), months of the year ("A House for Hermit Crab"), the nature of friendship ("The Very Lonely Firefly"), and the importance of imagination ("The Artist Who Painted a Blue Horse"). He also lent his artistic talents to other classic children's books, including "Brown Bear, Brown Bear, What Do You See?" and "Polar Bear, Polar Bear, What Do You Hear?" His style was a rebellion against the restrictive attitude toward art imposed by the Nazi Germany environment in which he grew up.
Carle probably would have considered his biggest success to be the legacy of learning and joy that he left to millions of readers. However, his prolific career did have its financial benefits as well.
Eric Carle made an excellent living off his books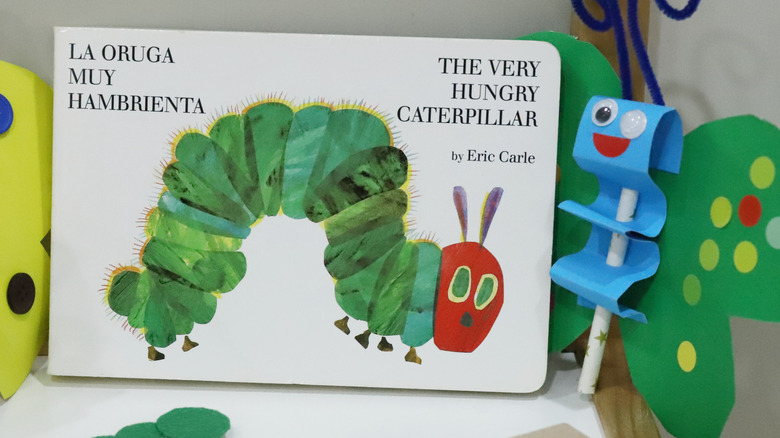 Shutterstock
For most children's book authors, their reward is seeing that their stories helped nurture a love of reading in their young audience. It's rare for the average writer to become a true bestseller; just making a living through their work is impressive enough. Eric Carle was one of the exceptions. According to Celebrity Net Worth, the author was already bringing in up to $8 million in royalties from his popular books by 2019. That year, he sold the rights to his franchise to Random House for a tidy profit. That helped boost his net worth to an impressive $80 million by the time he died in May 2021.
Carle didn't just sock the money away in the bank, however. He and his late wife, Barbara, founded the Eric Carle Museum of Picture Books in Massachusetts, a center where current and future generations can come and view the large collection of books and illustrations and perhaps become inspired to become writers themselves. This would be the best legacy he could have hoped for.