Heather Morris Opens Up About Lea Michele's Bullying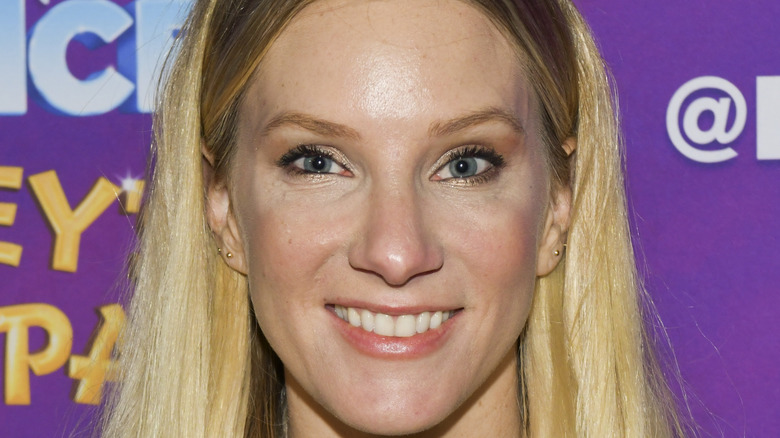 Rodin Eckenroth/Getty Images
"Glee" might have finished back in 2015, but in the years since it's certainly been no stranger to headlines. Last year, Samantha Marie Ware, who appeared on the show during the sixth and final season, accused main cast member Lea Michele of bullying, with "traumatic" microaggressions (via People). Michele, who played Rachel Berry in the popular Fox series, was then accused of rudeness by fellow cast member Heather Morris (via People), leading her to apologize (via CNN). 
We might be a year on from the original allegations of bullying, but the conversation isn't over yet. Morris, who starred alongside Michele as cheerleader Brittany S. Pierce in the show, appeared on the podcast "Everything Iconic With Danny Pellegrino" on Wednesday, and of course, the bullying controversy crept up in conversation. According to the Daily Mail, Morris revealed that people were "very scared" about speaking up and referred to Michele's behavior as being "very hush-hush on set", before continuing to open up about the rest of the cast's experiences with Michele.
Heather Morris' late co-star was the only person to speak out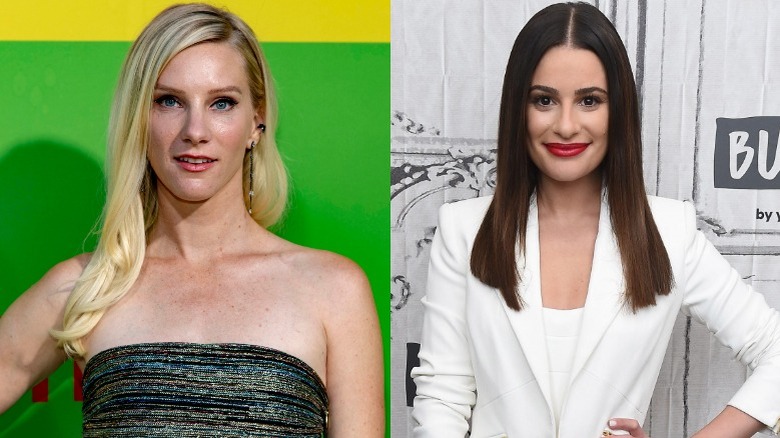 Gary Gershoff/Getty
While talking on the podcast, Heather Morris admitted that "We absolutely could have stepped up and gone to the Fox execs and said how we felt about the situation, but no one did" and that many of the cast were "very scared" to talk about Lea Michele's behavior (via Daily Mail).
According to the former "Glee" star, the only member of the cast to really be open about Michele was the late Naya Rivera, who spoke about her relationship with Michele in her 2016 book "Sorry Not Sorry: Dreams, Mistakes, and Growing Up". Rivera, who died in 2020, said that Michele "had a hard time separating work from our outside friendship" and seemed to "[blame] me for anything and everything that went wrong", but that she didn't hate her, and never had. 
However, Morris did go on to say that Michele's behavior could have been down to the death of her boyfriend, fellow "Glee" cast member Cory Monteith, in 2013: "We all got close with Lea at different points, and then we all weren't as close with her ... So there's that human element to understanding who this person is, growing with that person, seeing her try to become better and taking care of herself after Cory's passed. It was just the elephant in the room" (via US Weekly).