Best Lip Colors And Application If You Have Top-Heavy Lips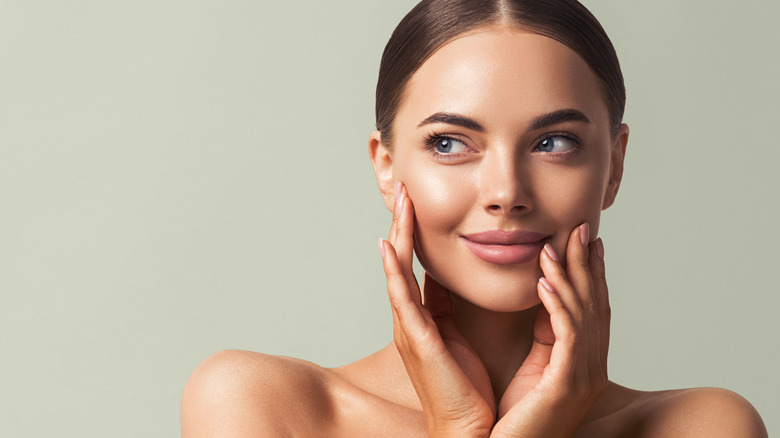 Shutterstock
Every lip shape is unique. There are no two sets of lips that are the same — every set of lips have their own unique patterns, grooves, and lines, in addition to their own shapes and sizes. Each lip shape and style is beautiful in its own way. As per Mind Body Green, top-heavy lips have a fuller upper lip than lower lip.
Thread by Zalora explained that when it comes to choosing the right lipstick color, there are a few key factors to think about. It's not just a case of choosing a shade that you love, it's also important to consider things like the fullness of your lips, for instance. If you have fuller lips, there are certain lipstick shades — and application methods — that can help to create a more balanced look.
Wondering how to apply lip color to top-heavy lips and which colors may look best? There are lots of simple hacks that you can utilize to create the perfect lip look!
How to apply lip color to top-heavy lips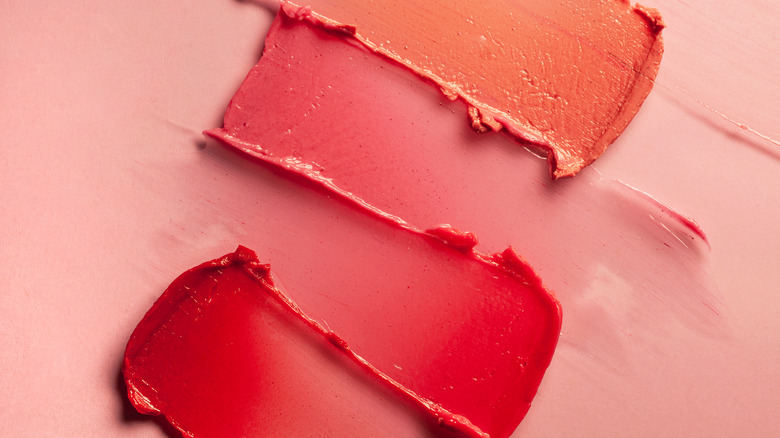 Shutterstock
As per Mind Body Green, you can define top-heavy lips using lip liner. If you want to balance out your lips, you can use foundation or concealer to create a softer look, reducing the size of your top lip slightly. Makeup artist Savannah St. Jean told Mind Body Green that, "Just like you would slightly overline a bottom lip to make that bigger, you could do the opposite on the top lip." 
As noted by More, you can play your lips up by lining around the entire lip and placing extra emphasis on the lip liner used on the bottom lip, to create a more even look. When it comes to choosing a lipstick shade for top-heavy lips, More recommended opting for a bright shade of lipstick on the lower lip, followed by applying a slightly darker shade of the color to the top lip. This should be followed by adding a small amount of white or nude eyeshadow to the center of the lower lip, which should make your entire pout look more balanced and your lower lip look fuller.
When it comes to making your lower lip look plumper, Byrdie recommended applying liner just outside of the natural lip line, and then dabbing a small amount of lip gloss in the center of your lower lip.
How to choose the right color for top-heavy lips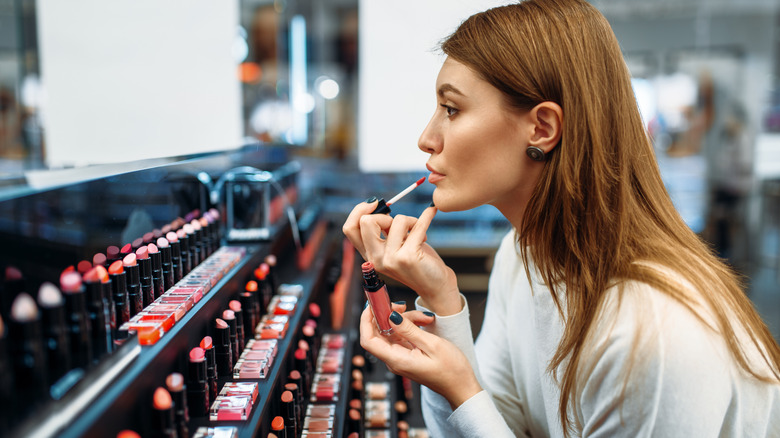 Shutterstock
According to Byrdie, when it comes to choosing a lip shade, makeup artist Bobbi Brown believes that it's best to opt for a color that's a couple of shades darker than your natural lip color. Thread by Zalora suggested that candy floss pink can work well on top-heavy lips, as the color is soft and tends to work well on a range of different lip shapes.
As per Thread by Zalora, red lipstick also tends to work well on top-heavy lips, as red is a color that flatters every lip shape. Just make sure to pick the right red for your skin tone — bright red or coral tends to look great with fairer skin tones, for darker tones a purple-hued red looks best. To create a look that pops, Thread by Zalora recommended wearing a berry-hued lip color and pairing it with minimal or nude makeup. Berry tones tend to be rich and dark and are ideal for creating a classic but on trend look. Now all you have to do is take care of those chapped lips, head to your local beauty store, and start trying out different shades!