How Has Friends Really Changed The Lives Of These Huge Stars?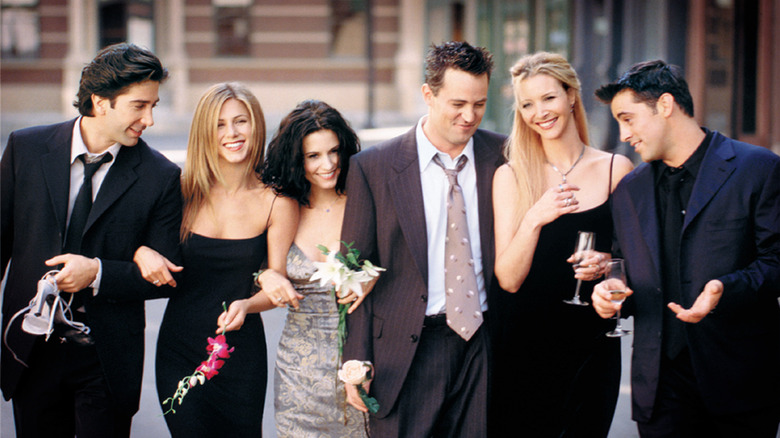 Getty Images/Getty Images
Nearly 17 years after their characters uttered their final lines, the cast members of beloved sitcom "Friends" reunited for "Friends: The Reunion." Between 1994 and 2004, Jennifer Aniston, Courteney Cox, Lisa Kudrow, Matthew Perry, Matt LeBlanc, and David Schwimmer offered moments of hilarity and sincerity to the masses. While many industry critics and experts have spent years analyzing the impact that "Friends" had on the world, the stars of the show have also been significantly impacted by their time spent on the show.
Despite the fact that Perry received the least amount of screen time during the "Friends" reunion, he did have a few things to say about the state of his mental health during the filming of the show. "I felt like I was going to die if they didn't laugh," Perry said on "Friends: The Reunion," according to BBC. "And it's not healthy, for sure. But I would sometimes say a line and they wouldn't laugh and I would sweat, and go into convulsions. If I didn't get the laugh I was supposed to get, I would freak out. I felt like that every single night." Perry also suffered through drug addiction while filming "Friends," and after several stints in rehab centers throughout the late '90s and early 2000s (and with help from his "Friends" costars), Perry finally got sober and founded the Perry House, a sober living home in Malibu, California, according to ABC News.
Friends also had an impact on other A-list celebrities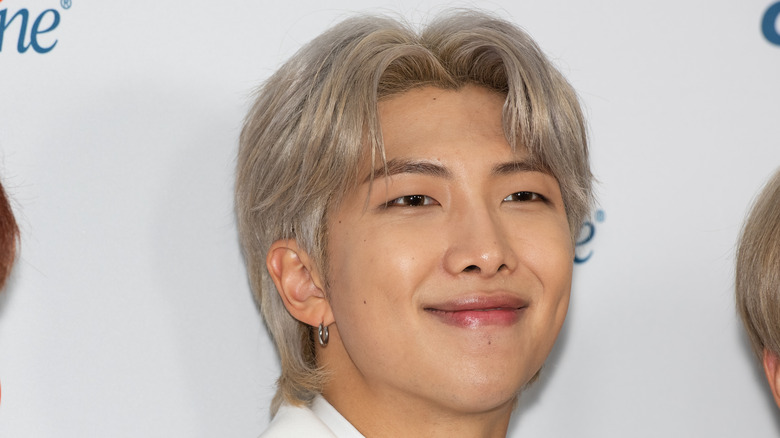 Shutterstock
Prior to appearing on "Friends," each actor had been struggling in their own way to find success in Hollywood. And then, after finding fame and success on the show, many of the stars shared in the same struggle to find other projects that would build on that career high they experienced on "Friends." LeBlanc admitted that he only had $11 in his bank account when he took on the role of Joey Tribbiani. Though he struggled to find fulfilling projects after "Friends" ended, the actor eventually ended up starring in other shows like "Episodes" and "Man with a Plan," although his short-lived spinoff "Joey" was panned, according to CheatSheet. 
Aniston had also struggled to find work as an actor prior to landing her role as Rachel Green, but is now considered to be one of the most influential actors of all time, according to Marie Claire. Per CheatSheet, she's seemed to enjoy the biggest career success following "Friends."
Other A-list celebrities, like David Beckham and RM of Korean boy band BTS, also spoke about the show's influence on their own lives. "My mum bought me the DVDs of the whole series when I was in elementary school," RM of Korean boyband BTS said during "Friends: The Reunion," according to BBC. "Friends really had a big hand in teaching me English." Beckham, who travels frequently as an owner of several soccer league organizations, admitted to putting "Friends" on when he misses his family.