Quincy Jones Just Revealed What He Really Thought Of Elvis Presley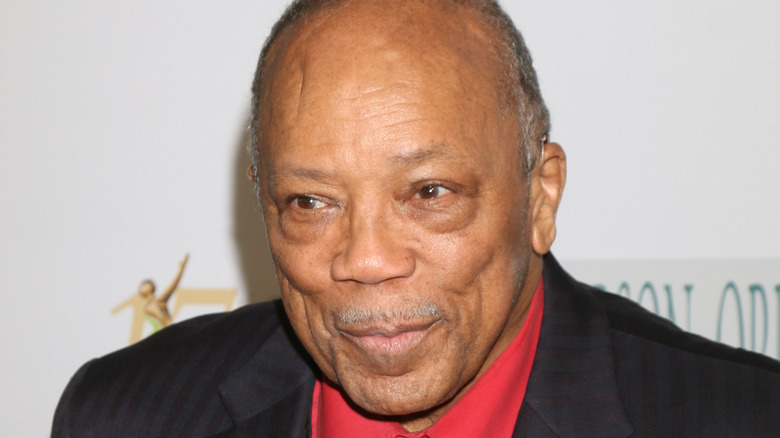 Shutterstock
Elvis Presley is one of those celebrities who has really achieved a mythological status among his fans. And while there are plenty of wonderful, positive things to celebrate about Presley, he was also a human who definitely had quite a few problematic and concerning characteristics. 
Producer Quincy Jones recently decided to speak his truth about Presley, and a lot of people aren't happy about it. In a recent interview with The Hollywood Reporter, Jones decided to be upfront about quite a few celebrities and legends, including Michael Jackson and Elon Musk.
Jones was asked if he ever worked with Presley after referencing the singer. He replied with a terse, "No. I wouldn't work with him." After being pressed for a reason why, Jones decided to dive in, alleging that Presley was racist. "He was a racist mother — I'm going to shut up now. But every time I saw Elvis, he was being coached by ["Don't Be Cruel" songwriter] Otis Blackwell, telling him how to sing."
Elvis isn't the only musician Quincy refused to work with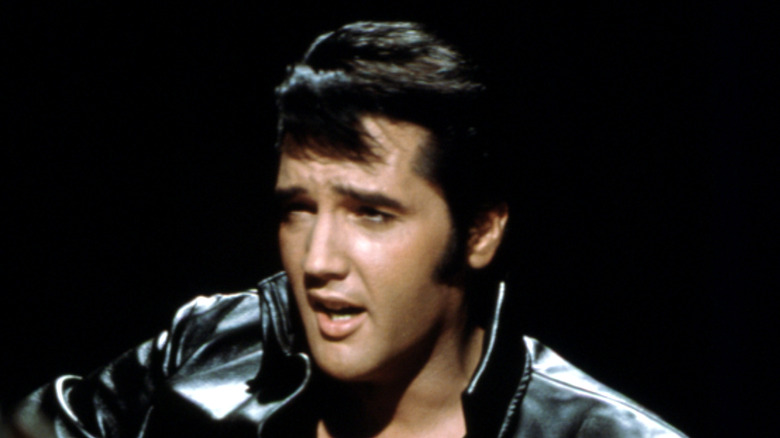 Michael Ochs Archives/Getty Images
Quincy Jones was also asked about the Donny Osmond. The interviewer brought up a play about Michael Jackson that more or less posits that Donny Osmond stole the idea for the Jackson 5 and was more successful because he was white. Jones replied that he also planned to work with Osmond, but it didn't end up happening.
"I was going to record Donny at one time, and I had nicknamed him 818 because that area code had just come out, and I said, 'Motherf**ker, don't talk about [us working together],'" Jones recalled, via The Hollywood Reporter. "He went on 'The Oprah Winfrey Show' and talked about it, and I dropped it because he told her we were doing the record."
This is hardly the first time Jones has opened up in a very honest way while being interviewed. In 2018, he apologized for his 'word vomit' at the encouragement of his daughters. He explained on Twitter, "A couple weekends ago, my six daughters (who I'm beyond proud of ) took me aside to do a surprise 'family intervention' because of some silly things I've said in two recent interviews &...I have LEARNED MY LESSON."