The Pre-Makeup Step That The Friends Makeup Artist Swears By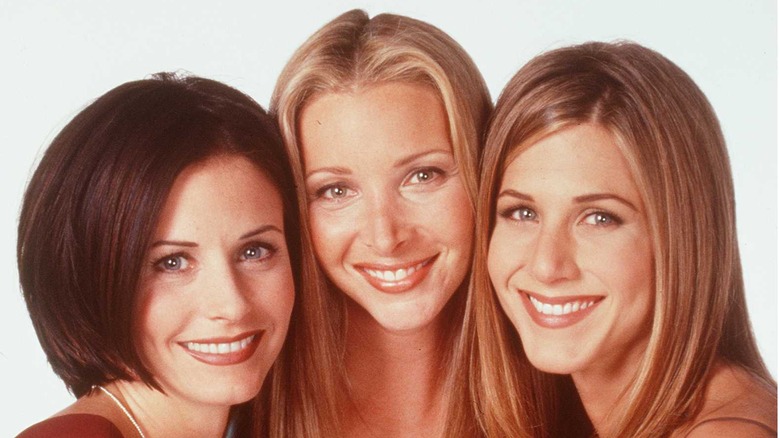 Getty Images/Getty Images
The sitcom that spanned a decade and captured the hearts of millions of viewers also happened to be a platform for trendsetting. From Rachel's memorable hairstyles to Phoebe's eclectic fashion sense, "Friends" spurred many types of trends in people from all walks of life.
"Friends" ran from 1994-2004, per IMDb, and throughout that time, and still today, you can find paraphernalia with statements such as, "I'm a Monica," or perhaps you deem yourself a Rachel. From their unique personalities to their individual stunning looks, it's no surprise they set the bar high for beauty and fashion fads.
Now, the make-up, beauty, and fashion styles from the '90s are making a comeback in a big way, from biker shorts to scrunchies, and while we might pass on some past beauty fads, like the barely there eyebrows, we will happily embrace others.
Makeup department head on nine seasons of "Friends," Robin Siegel, spills the deets on the best products and beauty secrets she used for the cast that kept them looking their best (via Harper's Bazaar).
It's all about the eyes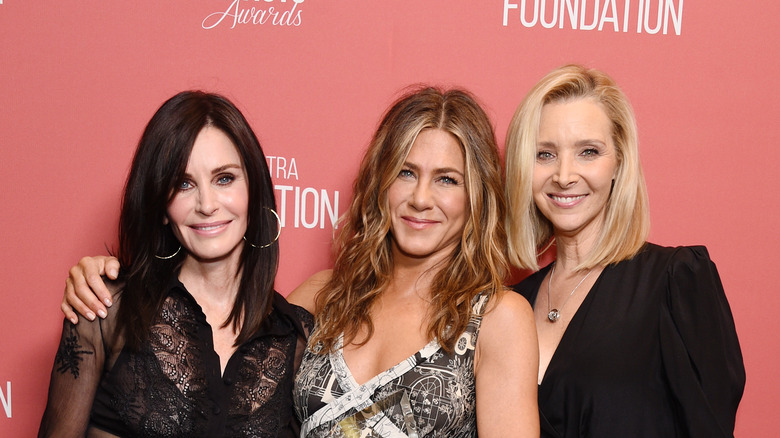 Gregg Deguire/Getty Images
According to her website, Robin Siegel Beauty, renowned celebrity makeup artist Robin Siegel is often requested for red carpet events and film features, especially when the "my face but better" look is desired. She states on her site, "I love using makeup to bring your features into focus and reveal the beauty you already are." 
One product that she used on the cast of "Friends" is a multi-use product that she still uses today. Siegel reports to Harpers Bazaar that when doing makeup, she starts with the eyes. "I like to use an under-eye pad like Tarte or Skyn Iceland to treat the area and catch any eyeshadow fall out for easier clean-up," she explains. The under eye pads, like Skyn Iceland's Hydro Cool Firming Eye Gels, help firm, de-puff, and minimize premature wrinkling. 
Much more than eyeshadow shields, the eye gels are also helpful with brightening and hydrating, which preps the gentle under-eye area for concealer. Lifestylenewsonline.com reports that these eye prep pads are a popular beauty go-to, as they instantly calm down the skin, and reviewers claim they work even better by being kept cool in the fridge.