Tristan Thompson Hits A Roadblock In His Paternity Lawsuit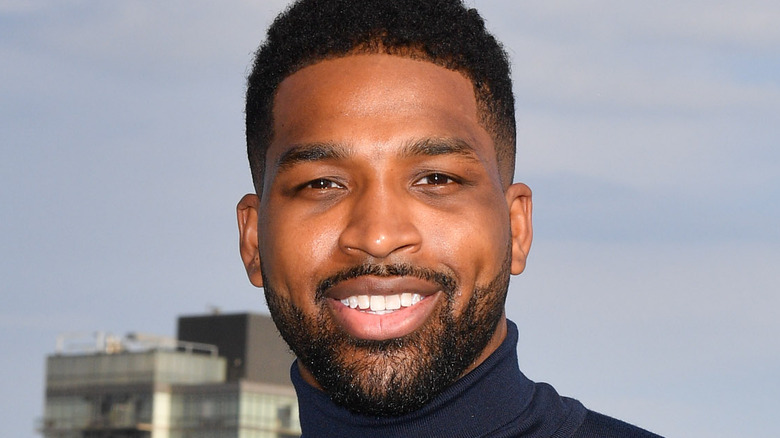 George Pimentel/Getty Images
Tristan Thompson has been through his share of scandals. The NBA star has been accused of cheating on the mother of his child, Khloe Kardashian, multiple times (via Insider), and is now dealing with a paternity scandal. 
According to Style Caster, a woman named Kimberly Alexander claims that Thompson is the father of her 5-year-old son. Alexander first made her allegations in May 2020. However, reports claim that Thompson took a paternity test and that the results proved that he was not the father of Alexander's child. Following the reveal, Alexander accused the Boston Celtic of fabricating the test results and stayed adamant that Thompson did father her son. Alexander later demanded via Instagram that Thompson take another paternity test. "Think I should start a go fund me for Lawyer fees to get this done I need help y'all this dude needs to be stopped!!!" she wrote.
Meanwhile, Alexander also claimed via social media that Thompson and Kardashian have both sent people to her home in hopes of scaring her and keeping her quiet. "Stop sending people to my home and take another rest. I'm not going anywhere," she stated. "It gets scary when u live in a gated community and people keeps [sic] knocking on ur door," she added. "Send another person and see him on the news next!!" Now, Thompson is suing Alexander for her allegedly false claims.
Tristan's lawsuit has been denied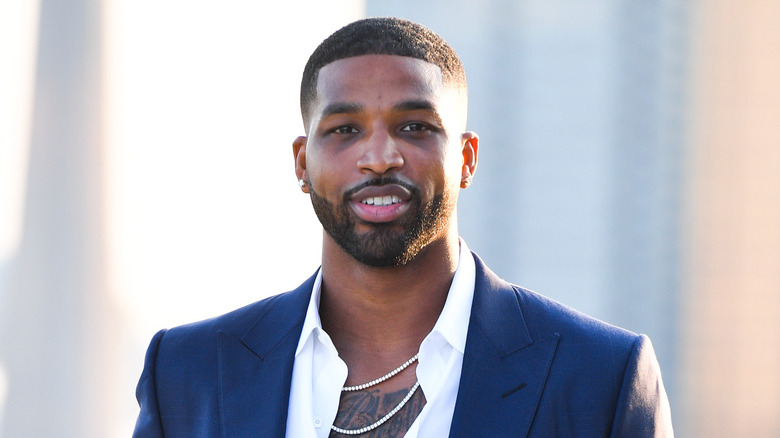 George Pimentel/Getty Images
Bossip reports that Tristan Thompson filed a libel suit against Kimberly Alexander, whom he claims has tarnished his reputation with her paternity claims. However, the suit has been denied by the judge due to some issues that need to be corrected in correlation with the suit. However, those issues have yet to be disclosed, per TMZ. 
Meanwhile, The Blast obtained the lawsuit documents in which Thompson claims to be an upstanding father and continues to deny that he fathered Alexander's child. "I am the father of two young children. I love my children and take my responsibilities as a father extremely seriously. I am involved in my children's lives and proud to have close relationships with my children and to provide for their needs financially and otherwise," Thompson stated in the docs.
"Had the DNA test results shown that Ms. Alexander's child was my son, I would have done the same for Ms. Alexander's child without hesitation. For Ms. Alexander to falsely state that I am the type of man who would neglect his parental duties hurts me emotionally and is incredibly damaging to my reputation," Thompson added, revealing that the suit could impact his career in the NBA. "Most of my professional contracts, including my contracts to play with the NBA, gives them the right to terminate my contract in the event I engage in certain behavior or conduct that may cast the team or the brand in a negative light publicly," he revealed. Meanwhile, Thompson has admitted to an intimate relationship with Alexander, but that it happened years before she claims it did.