Here Are The Most Common Cosmetic Procedures Of 2021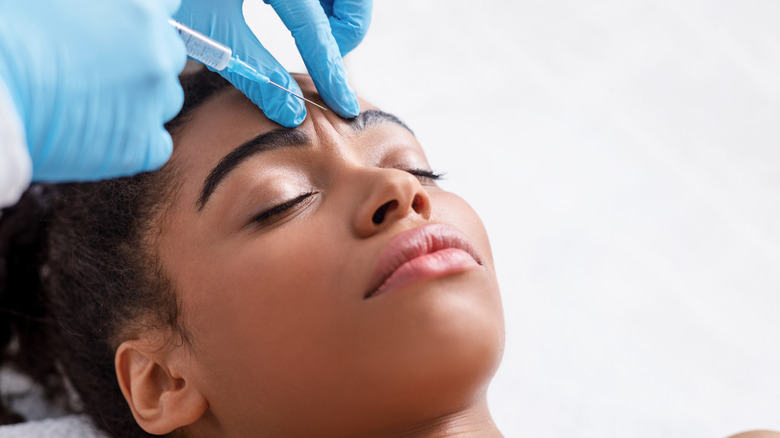 Shutterstock
For many, the pandemic has been the cause of an increase in stress, weight gain, and even an unhealthy fixation on their looks, thanks to Zoom forcing people to look at themselves ... a lot. According to Allure,  because of Zoom meetings, Facetime, and constant social media posting, people have been staring at their own faces and, undoubtedly, picking themselves apart. This may explain the large uptick in treatments such as fillers, chemical peels, and even plastic surgeries. Upon the re-opening of non-essential practices, the steep rise in elected aesthetic procedures shocked and delighted plastic surgeons and dermatologists, and as Allure states, both existing and new clients, of all ages, were having procedures done.
Board-certified plastic surgeon David Sieber tells the outlet that one reason for the rise in cosmetic procedures is that people have more money, and less to spend it on, stating, "One of the big things that's beneficial right now is that people have time and money." Board-certified dermatologist Sameer Bashey shares with Allure that he expects to stay fully booked as long as people are mostly staying home, as the pandemic has provided many working people with more downtime than ever before.
Injectables and non-invasive treatments have surged in popularity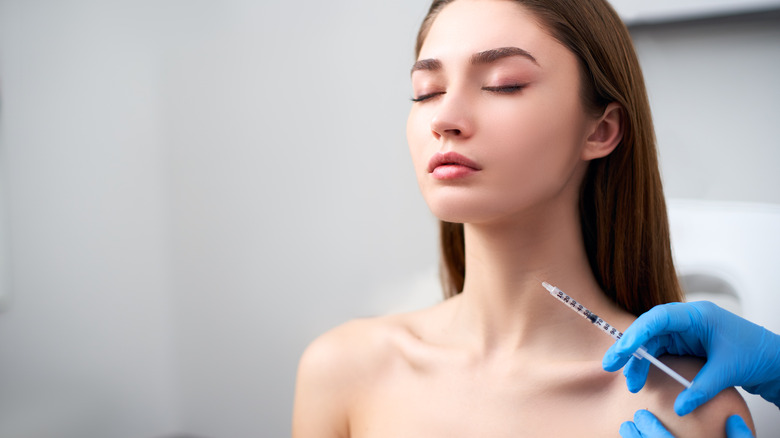 Shutterstock
As Americans begin resuming their pre-pandemic lifestyles, dermatologists predict that Botox and fillers will see the biggest climb. New York City-based board-certified dermatologist Paul Jarrod Frank tells Allure that injectable beauty treatments dipped during the pandemic, probably due to the required frequency for results. 
Forbes reports that people are flocking to plastic surgeons, not just because they want to look good on video chats, but because with more free-time on their hands, they're willing to consider procedures that take a little longer to recover from, but still offer quick results. Dr. Sophie Shotter, founder and medical director of Illuminate Skin Clinic, tells Forbes there is a rise in the profound radio frequency non invasive facial, which offers up to a third of the results that a traditional facelift does, and only requires a few days of recovery.
Dr. Frank tells Allure that he is also seeing a demand for the face and neck lift effect, but without going through with the standard invasive procedure. He performs a treatment on his patients called FaceTite, and describes it as "a modern-day version of micro-liposuction on the neck," with a one day recoup time.
Finally, per Forbes, the eyebrow lift continues to hold popularity, as wide, open eyes are always in style, according to Dr. Shotter. She says, "I think this is a look everyone wants, whilst keeping things firmly in the natural camp," and often this look can be achieved with a blend of injectables, like Botox and fillers.