Emma Stone Almost Bombed Her Audition For This Iconic Nickelodeon Show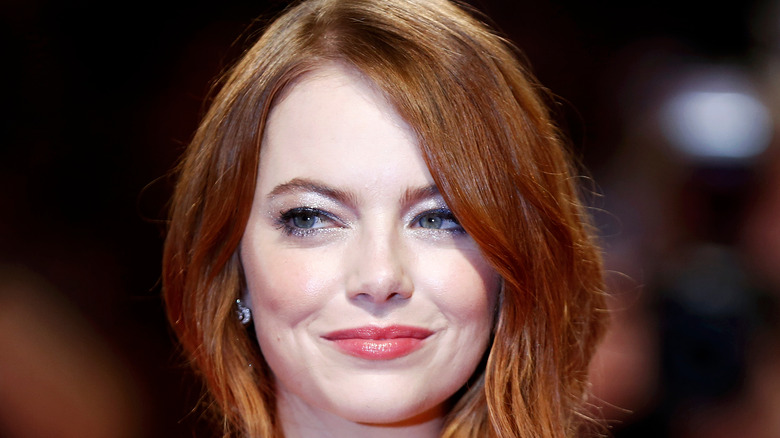 Shutterstock
Oscar winning actress Emma Stone has made audiences both hysterically laugh and cry with her roles over the years. Stone got her start in 2005, where she started guest starring in shows including "The Suite Life of Zack and Cody" and "Malcolm in the Middle." 
In 2007, she got her first taste of film stardom by being a character in the cult favorite "Superbad," and a few years later, she starred in "Easy A." "Easy A" solidified her in the acting world, and she soon went on to more dramatic roles over the years such as "The Help," the Spiderman films in the 2010s, "Birdman or (The Unexpected Virtue of Ignorance)," and her Oscar winning performance in "La La Land," (via IMDb).
Once again, Stone is making headlines with her newest role as Cruella, in the newest Disney remake, "Cruella." In the Boston Herald, she says, "I was surprised. They really let Craig (Gillespie, the director) make what he wanted. It's dark — not like an R-rated film — but dark for the Disney universe." The film is set to release in theaters May 28, 2021, per IMDb, and fans are excited to see a new side of Stone. And of course after years of being in the acting world (successfully we might add), she has a few embarrassing stories up her sleeve. 
Emma's worst audition experience was for "All That"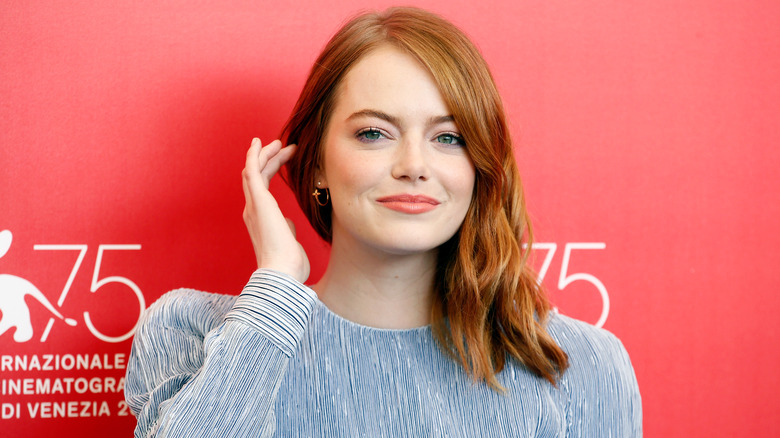 Shutterstock
When she was 12, Emma Stone auditioned for Nickelodeon's hit sketch comedy series, "All That." 
Now it seems as though she didn't get her perfect audition preparation until later in life (via People). She recalls in an interview with The Tonight Show Starring Jimmy Fallon, that she came to the audition super unprepared, since she didn't realize she had to prepare characters ahead of time. On top of that, she had to do it all off-the-cuff.
"I remember that one was a cheerleader that couldn't spell what she was cheering," Stone recalled. "And then there was another one that was actually pretty nuts: A babysitter who is possessed. So as she's reading books to the kids, she'll go like, 'Goldilocks and the [sudden deep voice] three bears!'" Despite coming up with some funny characters, she didn't get a spot on the show. But as you can see, the star ended up doing pretty well for herself.