The Real Reason Emma Stone Briefly Changed Her Name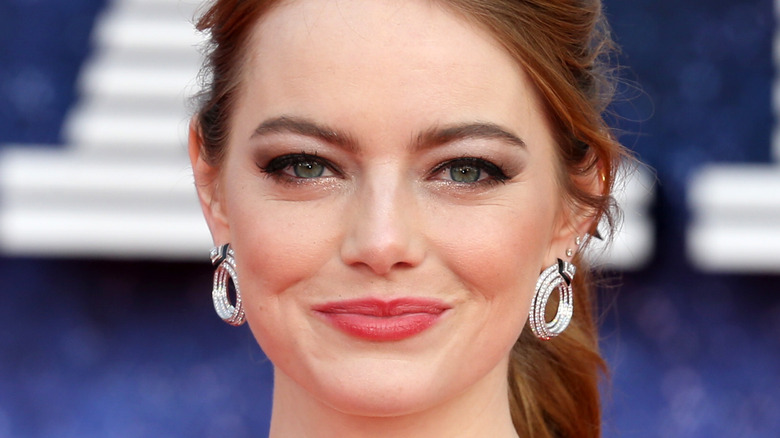 Shutterstock
No matter how often celebrities try to convince us that they're normal people just like us, there will always be dramatic life differences that quickly remind us how untrue it is. Whether it's luxurious privileges or bizarre measures due to fame that must be taken, there will truly always be a great divide between celebrities and non-celebrities. For example, has your job ever forced you to change your name? Probably not — but as it turns out, this is actually a pretty common occurrence in the life of a celebrity. From John Legend to Audrey Hepburn and Nicki Minaj to many more, celebrities can be asked to change their names for a variety of reasons; even for something as subjective as the name not sounding good (via People).
Emma Stone is another example of a celebrity who was asked to change her name, and in classic Emma Stone fashion, she's got a hilarious story to accompany this momentous occasion.
Emma Stone tried to use the name Riley, but it didn't stick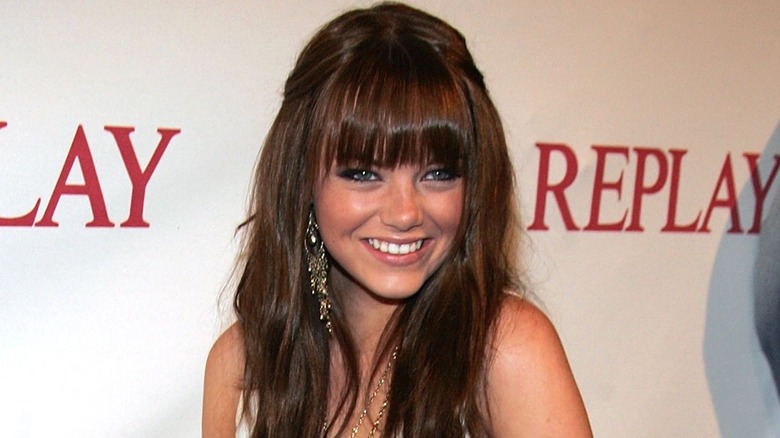 Mark Mainz/Getty Images
It turns out that "Emma" is actually not Emma Stone's legal name, and she had to change it in order to progress her career in acting. Stone was actually born Emily Jean Stone, according to Brittanica, and was 16 when she found out that there was another actor with the same name who was registered with the Screen Actors Guild. In order to be able to differentiate herself, she decided to change her first name. 
She told W magazine in 2017, "For a 16-year-old, picking a new name is an interesting prospect, and back then I said, 'I'm now going to be Riley Stone!'" she joked, explaining that for the next six months or so, everyone called her Riley. But things changed when she had booked her next big TV gig. "I landed a guest spot on 'Malcolm in the Middle,' and one day they were calling, 'Riley! Riley! Riley! We need you on set, Riley!' and I had no idea who they were talking to. At that moment, I realized that I just couldn't be Riley. So I became Emma. But I miss Emily. I would love to get her back."
Emma Stone's name was partially inspired by the Spice Girls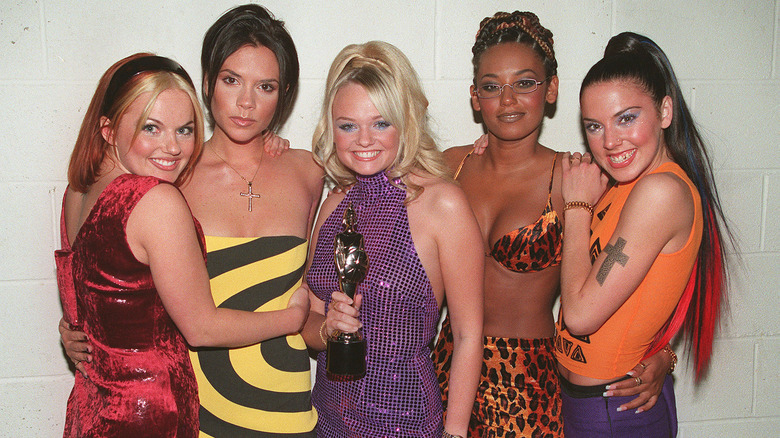 Dave Hogan/Getty Images
According to Emma Stone, however, there is another story behind the creation of her stage name, and it's incredibly on brand for her. On a 2018 episode of "The Tonight Show," she explained to Jimmy Fallon that her obsession for the Spice Girls had a huge impact on the name that she would forever decide to go by professionally. She explained, "Growing up, I was super blonde. My real name is Emily, but I wanted to be called Emma because of Baby Spice. And guess what? Now I am." 
Stone has famously been a massive fan of the Spice Girls, joking that she talks about the Spice Girls these days more than she ever talks about her own movies, and says they taught her all about "girl power," she said on the Graham Norton Show.
"In second grade did I go up to the teacher on the first day and ask her to call me Emma," she said to Fallon. "Yes, I did. Was it because of Emma Lee Bunton from the Spice Girls? Yes, it was."