Here's How Many Languages Trevor Noah Really Speaks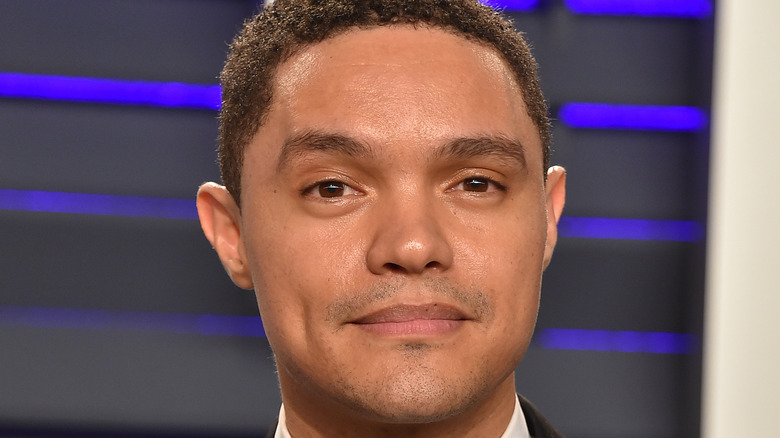 Shutterstock
Honestly, who doesn't love Trevor Noah? He's a comedian, host, writer, and an actor all in one amazing package. Noah began his career in his home of South Africa in the early 2000s and dominated the TV with his hosting roles. 
In 2014, he made his way to American talk shows, quickly becoming the host of Comedy Central hit series, "The Daily Show." Since transitioning to the United States, he's won countless awards, published a critically acclaimed novel, and has hosted a bunch of events, most recently the 63rd Annual Grammy Awards in 2021, (via Biography).
Growing up, Noah had a rough upbringing with the laws in South Africa at the time. He has a loving pair of parents: a Black Xhosa mother and a white Swiss-German father. The couple's union was illegal due to the country's apartheid system, and thus they had to keep it a secret. Along with that, they had to keep Noah a secret and while attending school, he was bullied. But through this all, he gained a valuable skill set, (via Biography).
Trevor speaks eight languages, most of which being tribal languages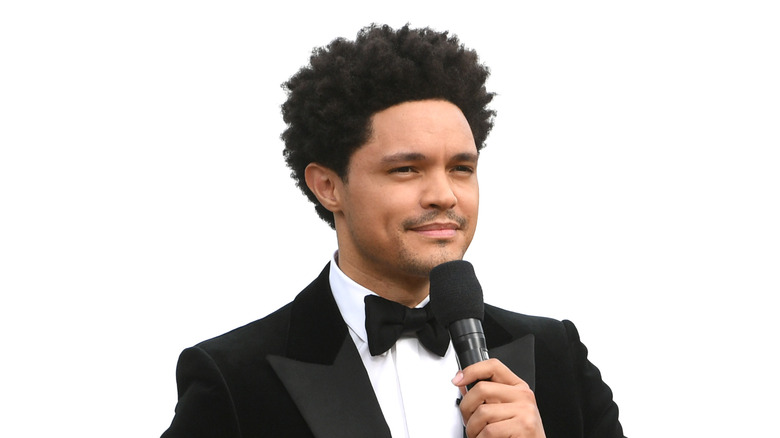 Kevin Winter/Getty Images
While some entertainers learn another language in their lifetime, Trevor Noah can speak a total of eight languages (nine if you count comedy). It's reported that Noah speaks English, Xhosa, Zulu, Tsonga, Southern Sotho, Tswana, Afrikaans, and German. 
Noah has opened up about bullying and not fitting into school in the past, so one of the main reasons he took up languages was to feel like he had a place. 
His mother made English his first language so he'd get a leg up, and soon taught him her native language of Xhosa, which is one of the official languages of South Africa and Zimbabwe. He also quickly learned his father's language of German, and the language of his oppressors, Afrikaans, since his father believed in learning the language of one's oppressors. He later learned many other African tribal languages throughout his life, (via Short Form).