Where Does Trevor Noah Live And How Big Is His House?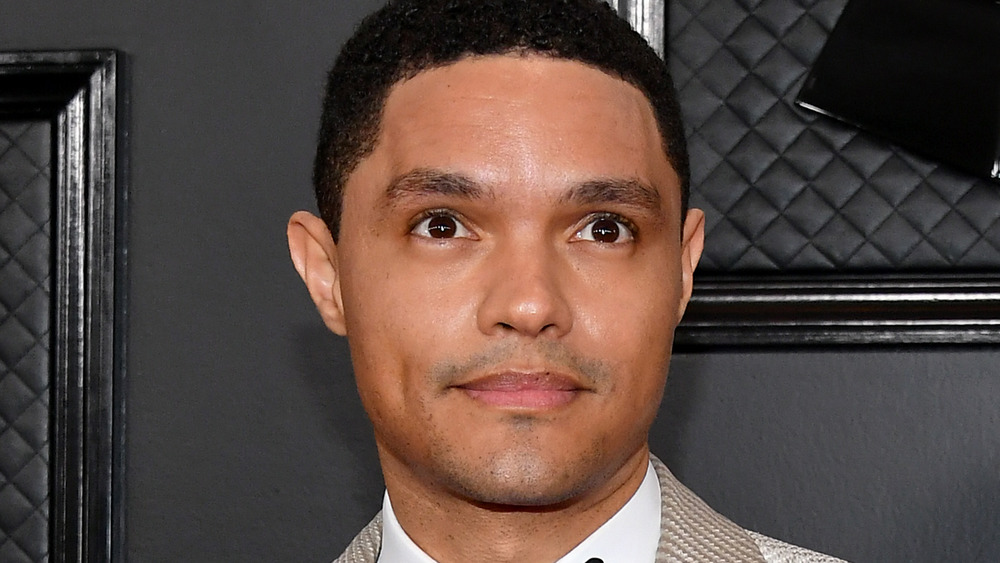 Amy Sussman/Getty Images
Trevor Noah, the South African comedian who took over for Jon Stewart as host of The Daily Show in 2015, is set to host the 2021 Grammy Awards. The awards show will be on March 14 at the Staples Center in Los Angeles and hopefully, it's an easy commute for the host from his new house in Bel-Air.
Noah said goodbye to 2020 by purchasing a contemporary mansion to the tune of $27.5 million (via LA Times). He bought the property directly from the house's architect Mark Rios who created the house for himself, and it sounds like it was quite the undertaking. 
"Architects have a hard time designing for themselves," he told Architectural Digest. "I went through over 50 plans before we settled on one."
And there is enough space and things to do at the house that the late-night host wouldn't ever have to leave. The house is 11,000-square-feet and over three stories with eleven bathrooms, six bedrooms, an office, a library, a gym, a game room, a steam room, and a spa. Plus, no need to use stairs if he doesn't want to – it comes fully equipped with an elevator.
Netflix and chill on the roof?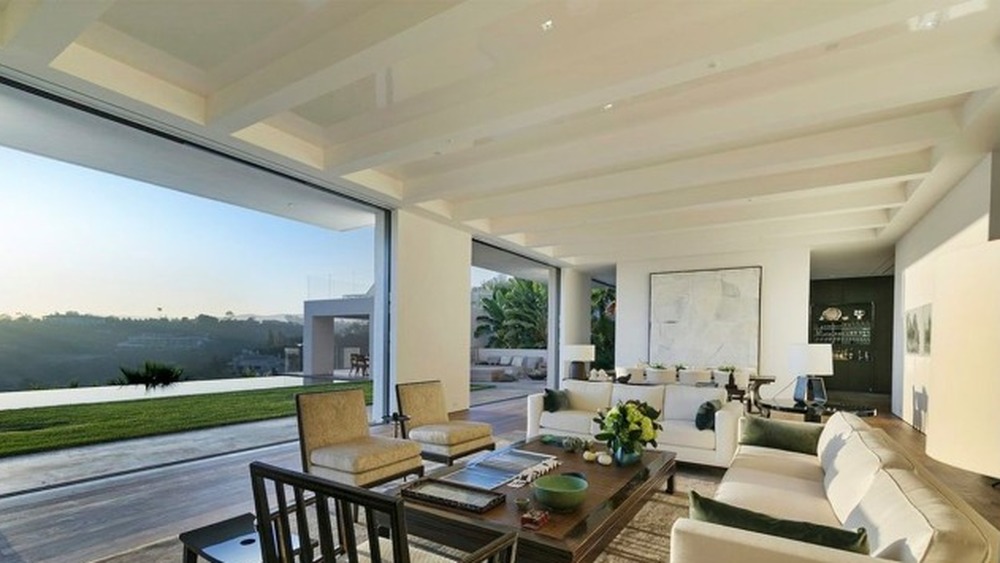 Realtor.com
The house sounds ideal for hosting events. On the roof is a terrace and a screening room, and it's California, so you know there's a pool (via LA Times), a 15-by-60-foot infinity pool, to be exact, along with an outdoor fire pit and a "lemon terrace" with citrus trees (via Hilton Hyland).
Mark Rios was inspired by Japanese architecture when designing the home, explaining, "The library, in particular, was fashioned after a room in Kyoto, using heavy, dark timbers. And the spa resembles old ryokans I've visited in Japan." 
Another bonus is that the walls are 18 inches thick, which helps keep down any outside sound. Rios also had a hand in choosing the home's hardware from the custom-made hand-stitched leather on the first to the second-floor railing and the flooring that was imported from Germany, which was created to be softer underfoot than normal (via Hilton Hyland).
Trevor Noah also has a penthouse in the Big Apple (via Architectural Digest). The two-story, 3,600-square-foot New York City apartment has three bedrooms, two en-suite baths, and a huge terrace to take in the views of Manhattan's Hell's Kitchen.