Trevor Noah And Minka Kelly Have Reportedly Broken Up. Here's What We Know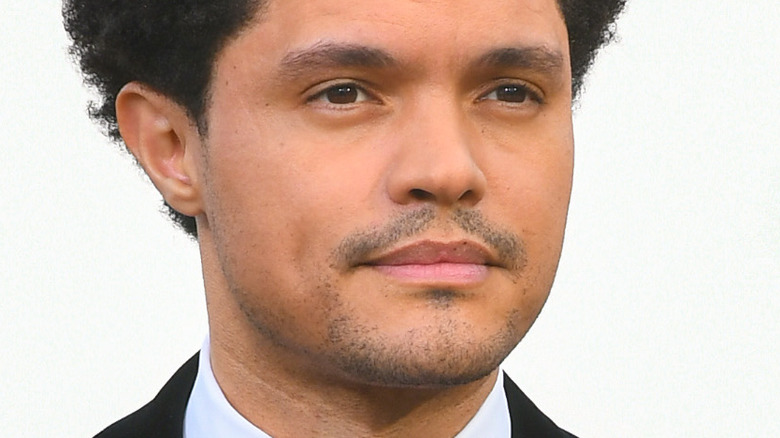 Kevin Winter/Getty Images
He rose to fame by mining his childhood for laughs, and cemented it by mining the news for laughs. But Trevor Noah has less to laugh about now: He has reportedly split from Minka Kelly, his girlfriend of less than a year. An unnamed source revealed to People on May 16 that the "Daily Show" host parted ways with the "Friday Night Lights" actress for unnamed reasons. 
The couple appear to have been spending time apart lately. Right around the time the news was breaking, Noah posted photos to his Instagram account showing that he was in Miami with friends over the weekend. "It was a great way to enjoy my vaccine!" he said. Kelly's most recent posts show her in Mexico, relaxing and indulging in yoga lessons and "sound baths." Though Noah and Kelly never officially said they were dating in the first place, they were spotted in September 2020 going into his New York apartment (the same one where he tapes "The Daily Social Distancing Show With Trevor Noah").
Earlier this year, Noah bought a magnificent $27 million mansion in Bel-Air — complete with 11 bedrooms, a gym, roof terrace, and a small citrus grove — that was reportedly meant as a couples' retreat. For Noah's late February birthday this year, Kelly bought decorations from Party City, and the two had a simple celebratory dinner at the burger joint In-N-Out (via Life & Style).
The couple had clashing commitments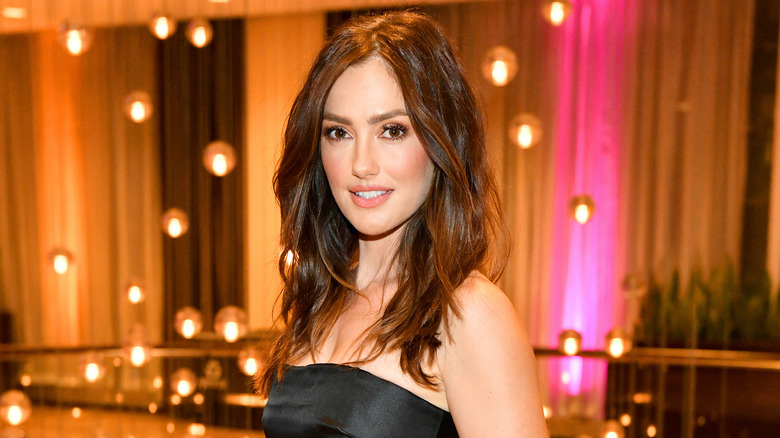 Craig Barritt/Getty Images
Far from being a dramatic finger-pointing, door-slamming, screaming-match breakup, the couple seem to have parted ways as quietly as they began. Another anonymous source told ET, "Their work commitments and careers are very different and they both felt like they should take time apart." The source confirmed that both Trevor Noah and Minka Kelly have been pursuing their own pleasures by traveling and seeing friends. If social media interaction means anything, it's worth noting that Noah has publicly liked most of his ex's Mexico photos.
Kelly has been linked over the years to a variety of men, including Chris Evans, ex-Yankee slugger Derek Jeter, Wilmer Valderrama, John Mayer, and Jesse Williams of "Grey's Anatomy." Noah, on the other hand, has had a much more modest dating history. Per Life & Style, he did date physiotherapist Dani Gabriel when he was still living in South Africa, but parted ways in 2015 when he moved to the U.S. His next relationship was with singer/model Jordyn Taylor, which lasted four years. Then came Kelly, whom he met through mutual friends. 
But stranger things have happened in the celeb romance world (*cough* Ben Affleck and Jennifer Lopez), so maybe these exes will find a way to make their busy schedules work around a romance. After all, Kelly once told Men's Health, "I really believe that our careers are our first loves. And I think a career should be as important for him as it is for me. And that we should be able to understand that we come second."