Why Anya Taylor-Joy's Upcoming Film Already Has Twitter In A Frenzy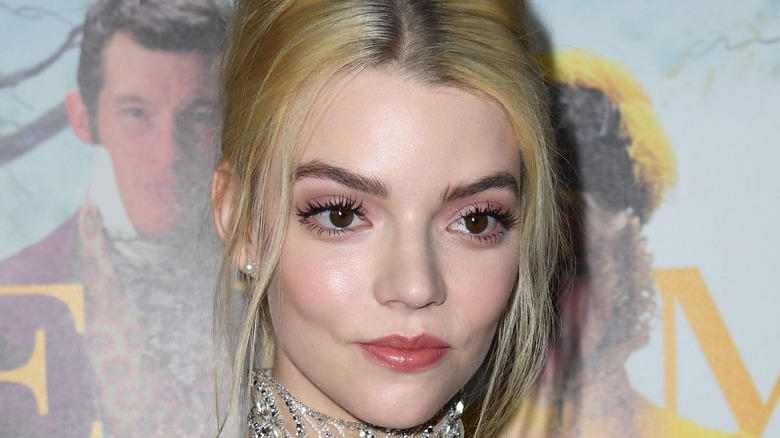 Jon Kopaloff/Getty Images
In 2019, Deadline announced Edgar Wright – the genius behind "Baby Driver" and "Scott Pilgrim vs. The World" – was finally working on his next big film. At the time, "Last Night in Soho" was slated to premiere in late 2020 but had to reschedule because of the ongoing coronavirus pandemic. Wright co-wrote and directed the film, which stars Golden-Globe winning actress Anya-Taylor Joy, Matt Smith from "The Crown," and rising star Thomasin McKenzie.
The psychological thriller is set in 1960s Soho, London, and follows an aspiring fashion designer, who discovers she can travel back in time, where she meets her idol: an aspiring singer. 
Though the young woman initially reaps the benefits of her time-hopping abilities, she soon learns that her abilities aren't all fun and games. Wright's highly-anticipated feature finally revealed that it will be released by Focus Features on October 22, 2021, and dropped the first teaser trailer, (via Deadline). While the film won't debut for another few months, this first look has already piqued viewers' excitement, (via Independent).
Last Night in Soho is already being called the best film of 2021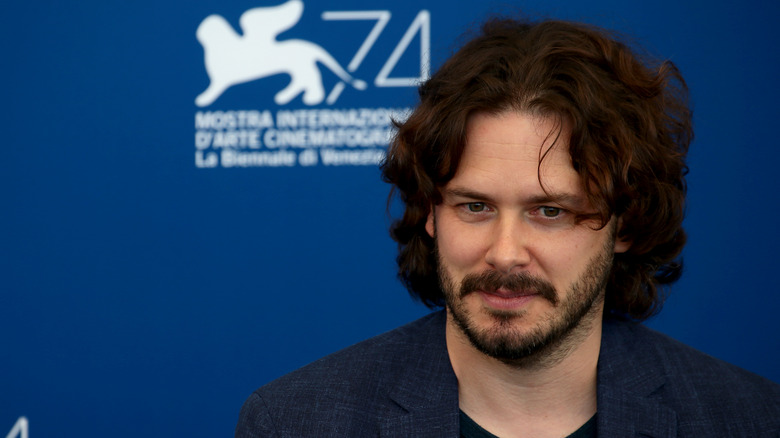 Shutterstock
Director Edgar Wright tweeted the first trailer for "Last Night in Soho" on May 25 with the ominous caption "When you're alone and life is making you lonely You can always go..." 
The tweet received over 58,000 likes and over 11,000 retweets with days of it being shared. Thousands of Twitter users have already started expressing how happy they are the film finally has an official release date and how impressed they were by the trailer. One Twitter user already declared, "best film of 2021" while another wrote, "It's been worth the wait my friend," (via Independent).
Many Twitter users applauded Wright's work, even comparing him to the "Master of Horror" Dario Argento, (via Twitter). Others expressed how amazing Anya-Taylor Joy's singing, dancing, and acting were in the trailer. One Twitter user wrote, "Anya taylor-joy in last night in soho is the moment." Another user wrote, "LAST NIGHT IN SOHO IS GONNA BE THE SERVE OF THE CENTURY," which perfectly sums up the general feelings of everyone who has seen the trailer so far, (via Independent).