Heidi Klum's Stunning Net Worth Revealed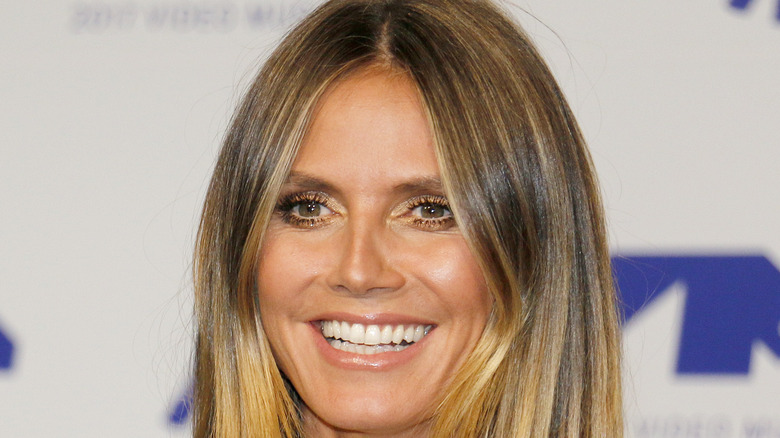 Shutterstock
Heidi Klum may be one of the most successful models in the world, but that doesn't mean her talent is limited to just strutting down a runway and working the camera from every angle. Klum actually got her start in the fashion industry in the early '90s after she randomly entered a modeling contest she saw advertised in a magazine, sent in some pictures, and ended up beating out 30,000 other contestants to win (via Forbes). After having difficulty finding modeling work in Europe, Klum headed to the United States, where she started appearing in small campaigns, and eventually signed a contract with Victoria's Secret in 1997. She hung up her angel wings in 2010, and then began to transition her career to a different side of the entertainment and fashion industry.
In 2011, Klum signed onto "America's Got Talent" as one of the talent show's judges, and stayed on the show for almost a decade (via IMDb). In addition to her "AGT" gig, Klum's also hosted "Project Runway," "America's Next Top Model: Germany," and "Queen of Drags," and has served as producer on a variety of shows, like "Making the Cut," "Seriously Funny Kids," "After the Runway," "Project Runway: Threads," and of course, the long-running series, "Project Runway." Klum also has numerous acting credits to her name, including roles on "Parks and Rec," "Sex and the City," "Desperate Housewives," and "How I Met Your Mother."
Heidi Klum is one of the richest supermodels in the world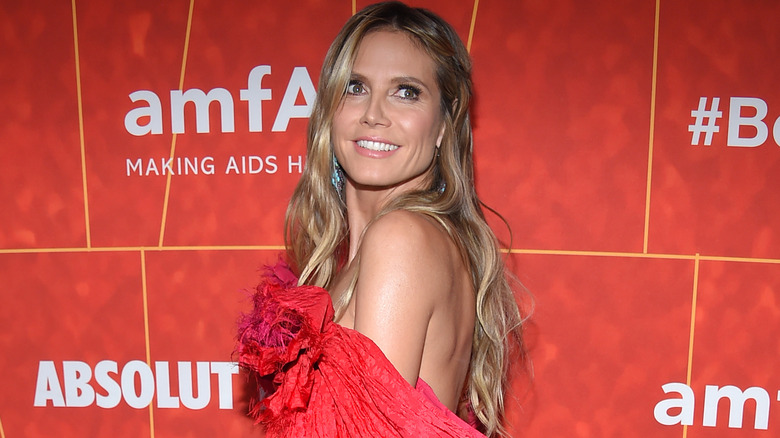 Shutterstock
According to Celebrity Net Worth, Heidi Klum is worth a whopping $160 million and has an average yearly salary of $19 million, thanks to longtime modeling career and seamless transition into the entertainment world. Marie Claire reports that Klum's impressive net worth makes her one of the richest supermodels of all time, joining the ranks of models like Giselle Bundchen, Kendall Jenner, Iman, Naomi Campbell, and more. On top of being one of the most recognizable Victoria's Secret angels, Klum has also worked with Givenchy, Marc Jacobs, New Balance, McDonalds, and Volkswagen. 
Although Klum is one of the highest-earning models in history, she's also one of the most philanthropic. She is an outspoken supporter of UNICEF and the Elizabeth Glaser Pediatric AIDS Foundation, an organization she's been working with for nearly two decades.
With an impressive net worth like Klum's, it shouldn't come as a surprise that the Victoria's Secret alum also has a stunning real estate portfolio. Architectural Digest reports that in 2018, Klum purchased a fixer-upper penthouse loft in NYC's SoHo neighborhood for just over $5 million. The former model and current businesswoman also owns a lavish 11,000 square foot Bel Air mansion that she purchased in 2014 for a cool $10 million. In 2011, she purchased a home in Brentwood, California with her now ex-husband, singer Seal, who she filed for divorce from just a year later (via Forbes).