This Carrie Theory Changes Everything About Sex And The City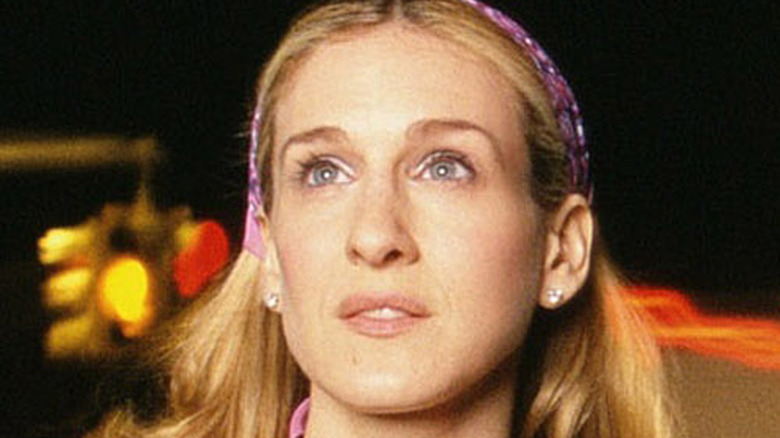 Getty Images/Getty Images
"Sex and the City" is one of the most iconic television shows of all time, and when rumors of a reboot started making the rounds in 2020, fans couldn't help but wonder whether or not they'd get to see where Carrie, Samantha, Charlotte, and Miranda ended up after all these years. 
However, "SATC" fans didn't have to wait long for confirmation of a spin-off, as Sarah Jessica Parker took to Instagram in January 2021 to share a promo for a limited ten-episode HBO Max series titled, "And Just Like That..." She captioned the clip with, "I couldn't help but wonder... where are they now?" (via Harper's Bazaar). Kristin Davis, who played Charlotte, and Cynthia Nixon, who played Miranda, also posted teasers for the upcoming revival.
As many are already aware, Kim Cattrall will not reprise her role as Samantha in the highly anticipated reboot, however, John Corbett confirmed to Page Six in April that he'll be reprising his role as Aidan, and per Variety, fans will see the long-awaited return of Mr. Big, played by Chris Noth. "I'm thrilled to be working with Chris again on 'And Just Like That...'" executive producer Michael Patrick King told the outlet on May 26. "How could we ever do a new chapter of the 'Sex And The City' story without our Mr. Big?"
Sarah Jessica opened up about the upcoming revival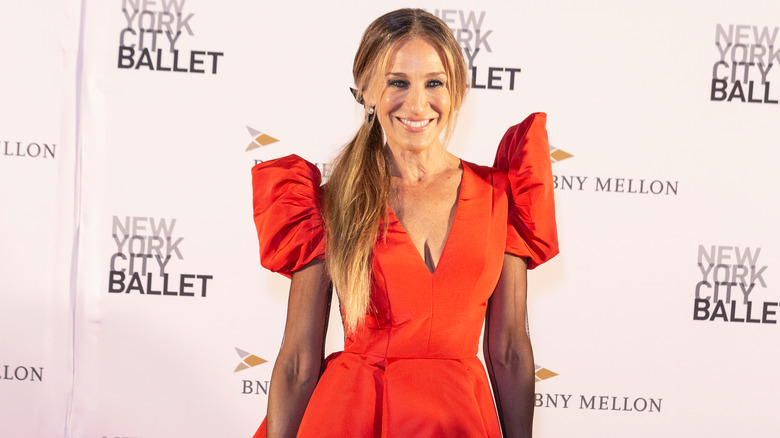 Shutterstock
Although a premiere date for "And Just Like That..." has yet to be released, Sarah Jessica Parker teased fans about what they can expect from their favorite New Yorkers during an interview with Vanity Fair in January, shortly after the revival was confirmed. "I think that Cynthia, Kristin, and I are all excited about the time that has passed," she said to the outlet, adding a slew of hypothetical questions that may be addressed in the reboot.
"Where have they fallen short as women, as friends, and how are they finding their way? Did they move with momentum? Are they like some people who are confused, threatened, nervous [by what's happening in the world]? I'm so curious and excited to see how the writers imagine these women today," she continued. "What is their life like? For Carrie, who doesn't have family beyond her friendships, where is she professionally? How have all of these political changes affected her work?"
The star continued, "Is she still writing a column? Has she written any more books? Or does she have a podcast? What does fashion mean to her now? How have the friendships changed or not changed, and has her social circle grown?"
Sarah Jessica floated around a theory that could change everything we know about 'SATC'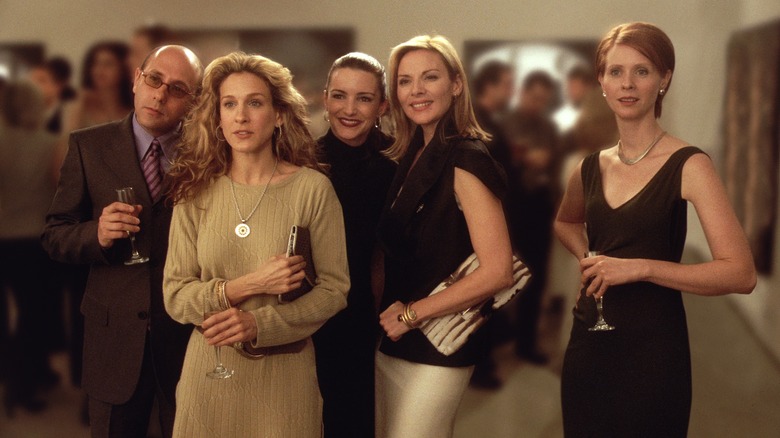 Getty Images/Getty Images
During an appearance on Chris Hardwick's "Nerdist" podcast in 2016, Sarah Jessica Parker stunned listeners after she threw out a conspiracy theory about Carrie's friends on "Sex and the City," telling the host, "I used to wonder if Samantha, Charlotte and Miranda were real. That that wasn't just her column," (via Today). The "Failure to Launch" actress elaborated on her out-there theory, explaining to Hardwick that her character's friends could've just been "literary conceit" since Miranda, Samantha, and Charlotte are "perfectly archetypal characters."
"You're writing a column about sexual politics ... so you're picking one type," Parker continued. "You're saying this type is this and this and then you just complicate it more, like any good writer does."
While Parker's "SATC" theory about Carrie's friends not being real may seem unlikely to some, how else can you explain the fact that the ladies on "Sex and the City" all had their dream jobs in their 30s, lived in magnificent apartments that would likely cost anyone an arm and a leg, and had a Kardashian-esque budget for designer shoes and clothes? Now that we think about it, Parker's theory doesn't sound so out-there after all!