The Real Reason Katy Perry Changed Her Name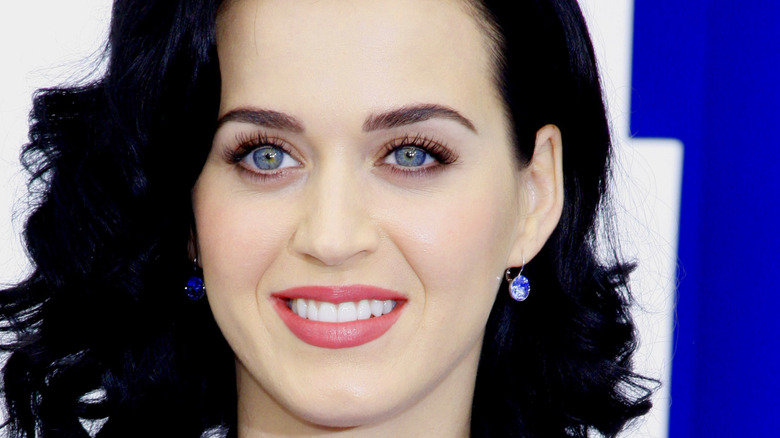 Shutterstock
Katy Perry's music has defined the past two decades with her provocative, catchy tunes. Despite having her public image, she grew up incredibly religious and originally got into music to be a gospel singer. She broke into the music industry at around the turn of the century, releasing a Christian rock album called "Katy Hudson." However, after seven years, she released one of her most popular albums to date, "One of the Boys" (via Biography).
The pop album came hits like "Hot n Cold" and "I Kissed a Girl," and thus, shot her onto the map. For the next decade, she came out with more classics like "Teenage Dream," "ET," "Firework," and "Roar" to name a few. Along with that, she's had sold-out world tours, six studio albums, two films about her amazing tour life, and was even a judge on "American Idol" (via The Famous People). 
However, what some fans don't know is that her stage name isn't her real name. So how did she get the iconic name, Katy Perry?
She changed it because her real name is too close to Kate Hudson's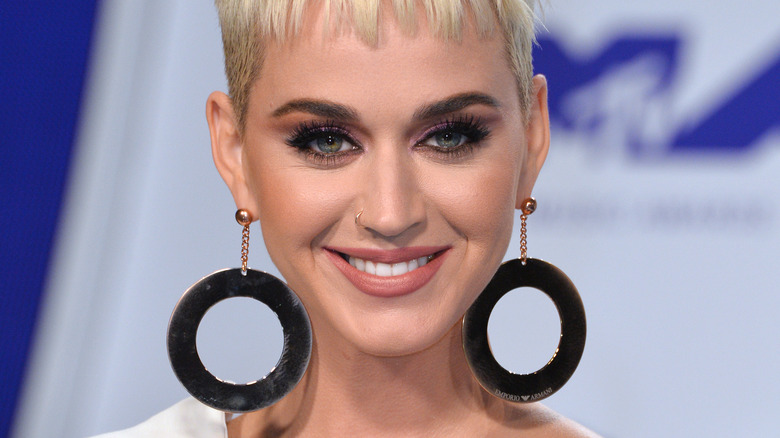 Shutterstock
Katy Perry's real name isn't too far from her current stage name, Katheryn Elizabeth Hudson. On her first album, she went by the name Katy Hudson, naming her debut album after herself in 2001. However, the Christian rock album didn't do so well, since the record label went bankrupt around the same time of the album's release, according to her unofficial biography. Thus, Perry went back to the drawing board when it came to her stage name.
The singer was afraid her name was too similar to well-known actress Kate Hudson, so she decided to change her last name first. She decided to change her last name to Perry, after her mother's maiden name (via Hollywood). For a while, she went by Katheryn Perry before switching permanently to Katy Perry (via Cheat Sheet). And the rest is history.